Microclimates for Mediterranean Plants
Herbs and ornamental plants, including many from Mediterranean climates, find shelter in these terraced gardens. The stone foundations of former greenhouses offer protection and add an air of mystery to this area.
Aptly described as Wave Hill's "ruin gardens," the Herb & Dry Gardens, adjacent to one another, were built on the stone foundations of what had once been the estate's glasshouses for growing out-of-season vegetables and flowers.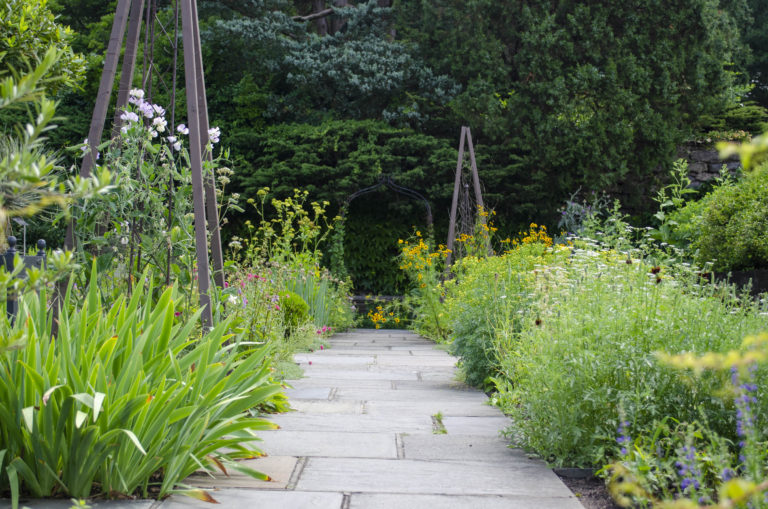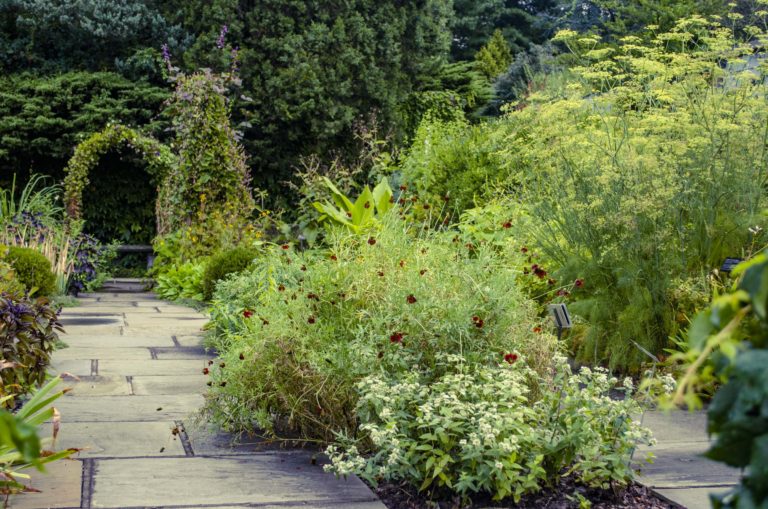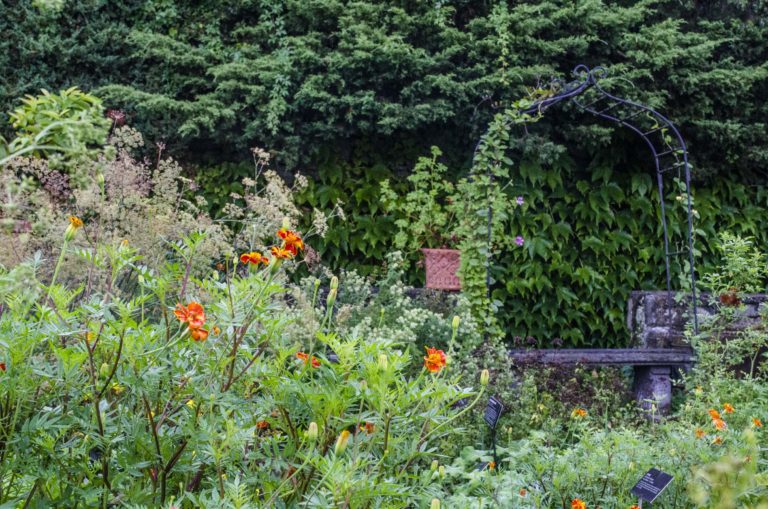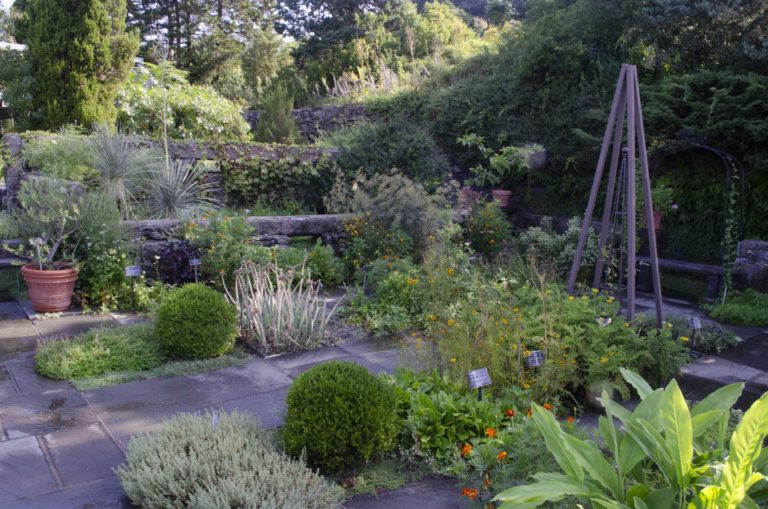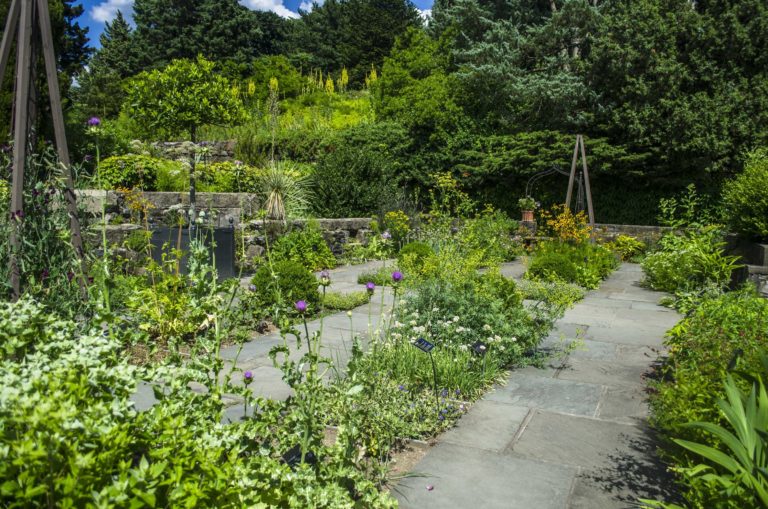 Herb Garden
Meant as a teaching garden, the Herb Garden is divided into 88, two-foot squares, filled with all kinds of herbs—culinary and medicinal, and some with other practical applications, such as Chinese indigo, used to dye cloth, and cotton and flax. This is a space meant for all the senses!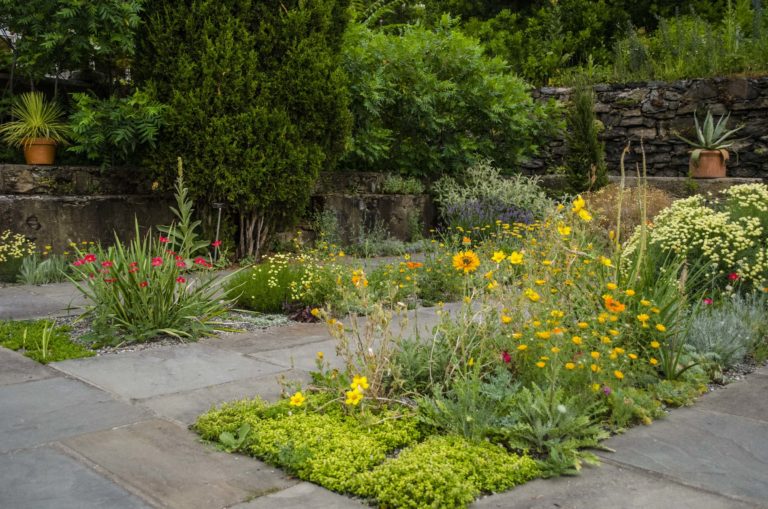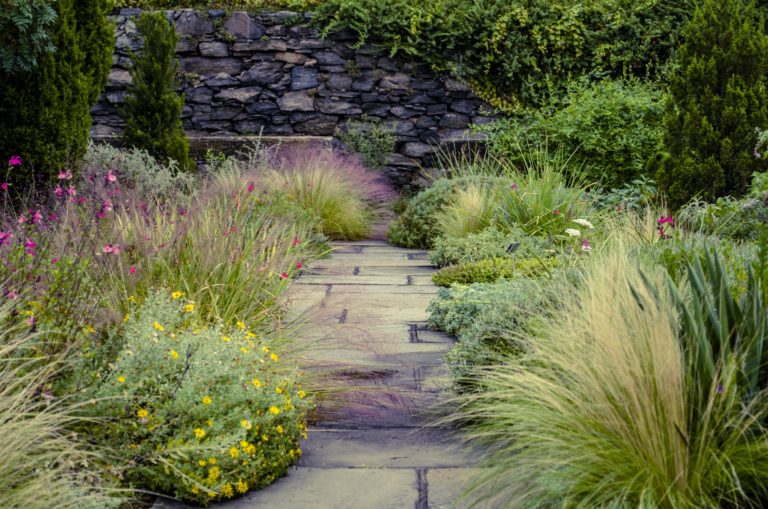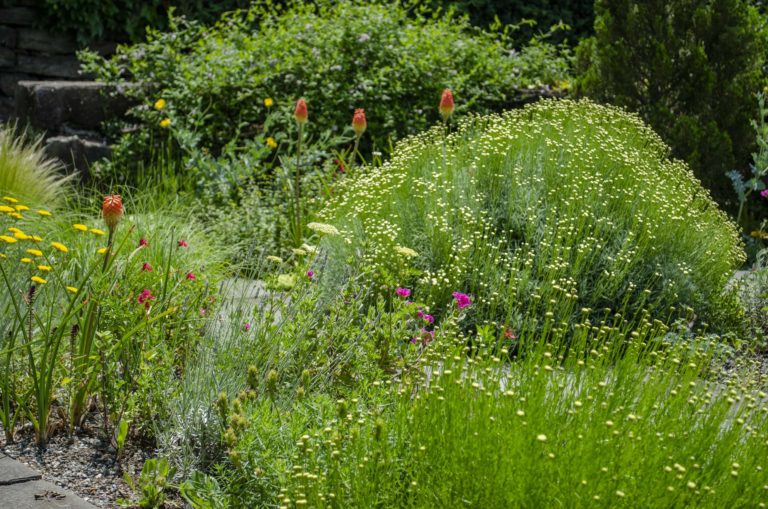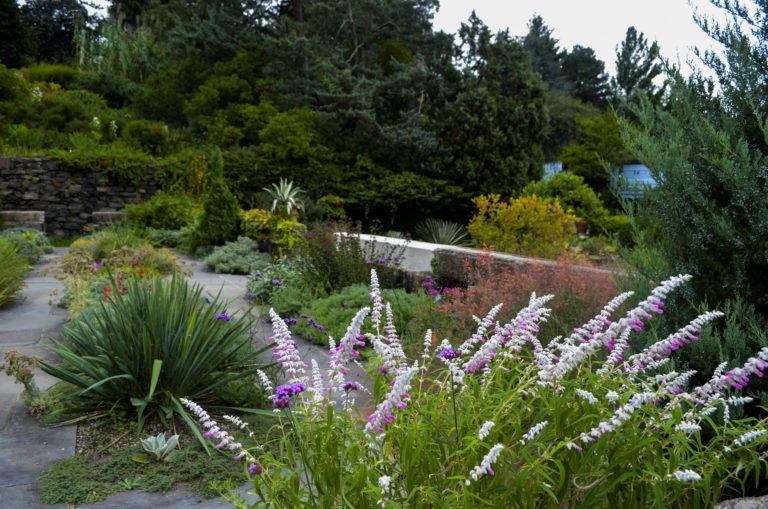 Dry Garden
A few steps up from the Herb Garden, the Dry Garden benefits from a sunny aspect and shares the same protection offered by the stone walling. The soils in the planting beds here have been amended by the addition of copious quantities of grit. This improves the drainage and allows a great variety of ornamental plants from dry, Mediterranean climates to thrive here.
More on the Herb & Dry Gardens