A Refuge for High Mountain Plants
Diminutive plants from mountainous regions flourish in the airy Alpine House. Other rock garden plants grow in the handmade troughs on the terrace and even on the adjacent Alpine Wall.
Named for Founding Director of Horticulture Marco Polo Stufano's mentor, the preeminent horticulturist T. H. Everett, this specially designed house, and adjacent troughs, are home to plants that are highly adapted to the rigorous conditions found above tree line.
In 1965, on a visit to the Royal Botanic Gardens, Kew, Stufano understood that an outside terrace for trough plantings could provide a second environment for growing alpines.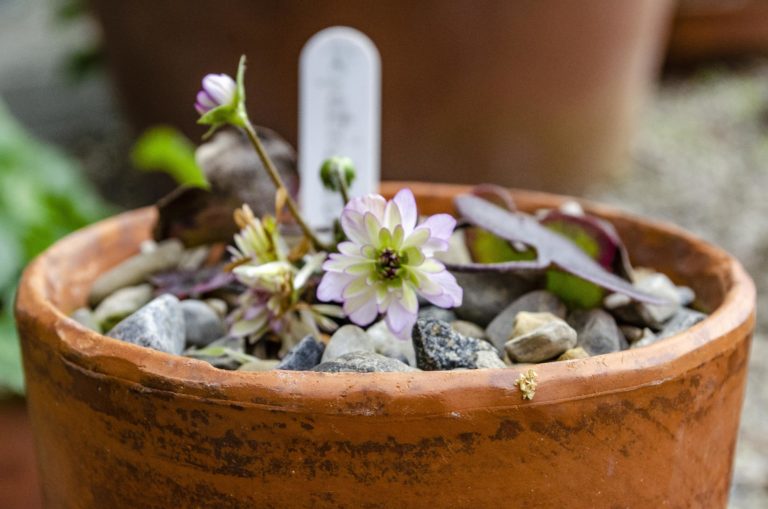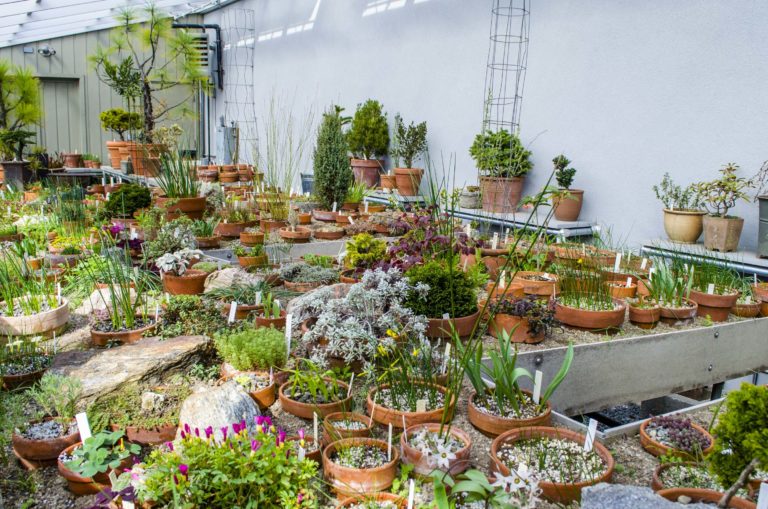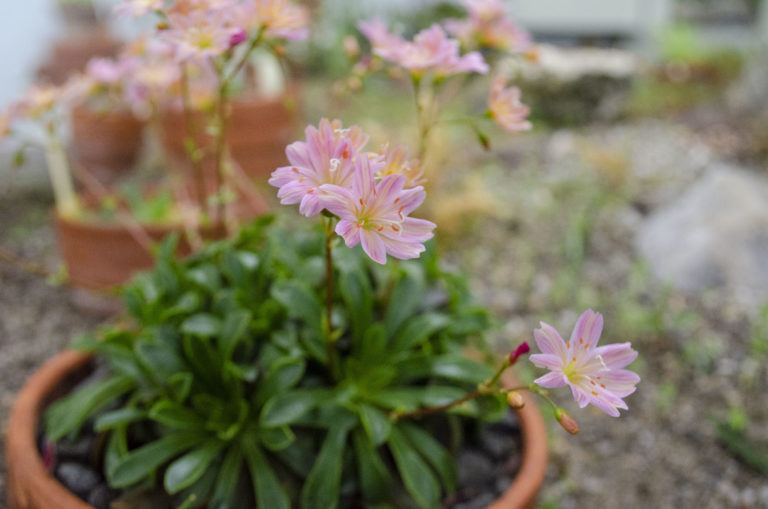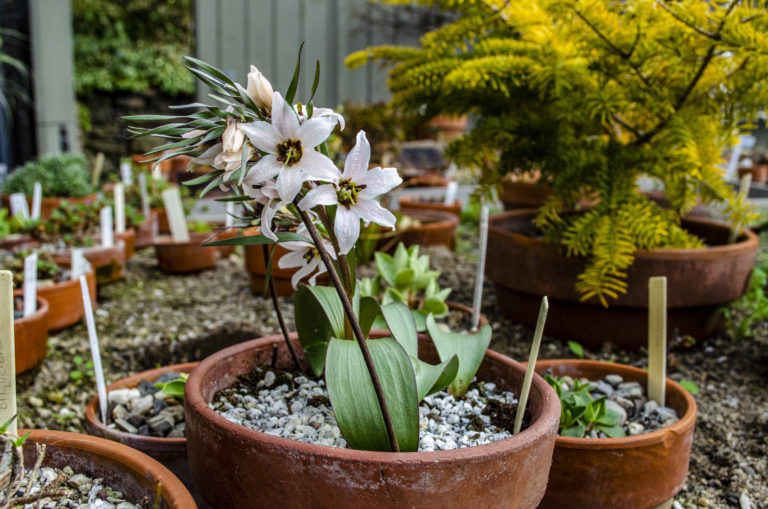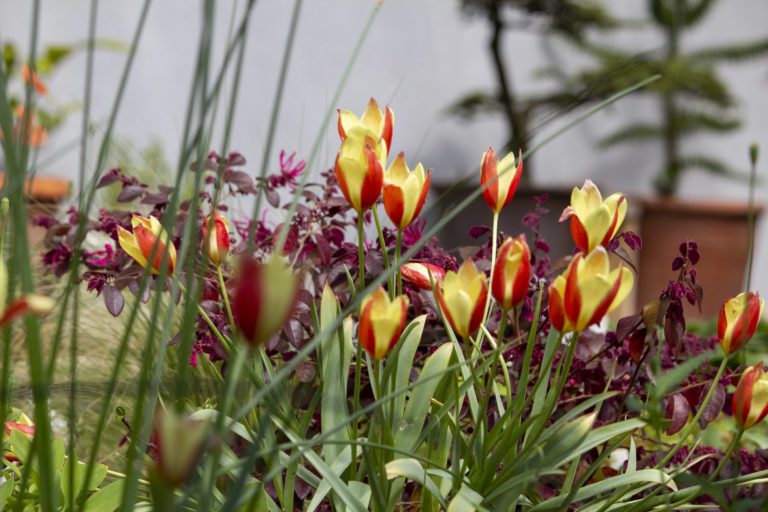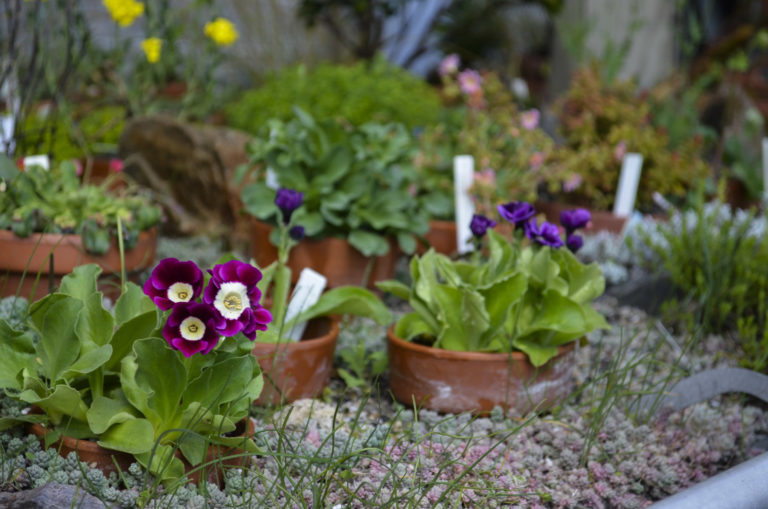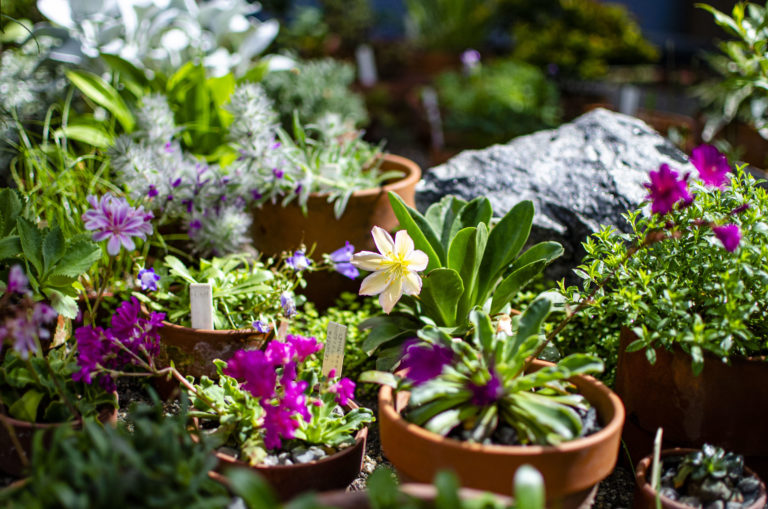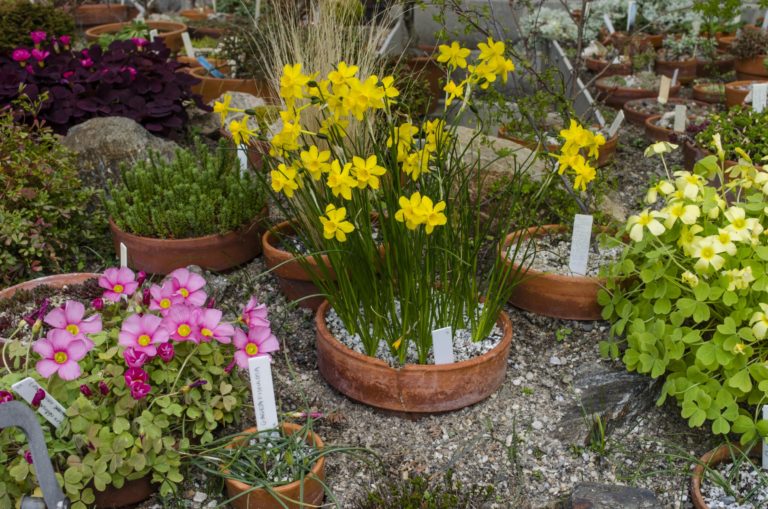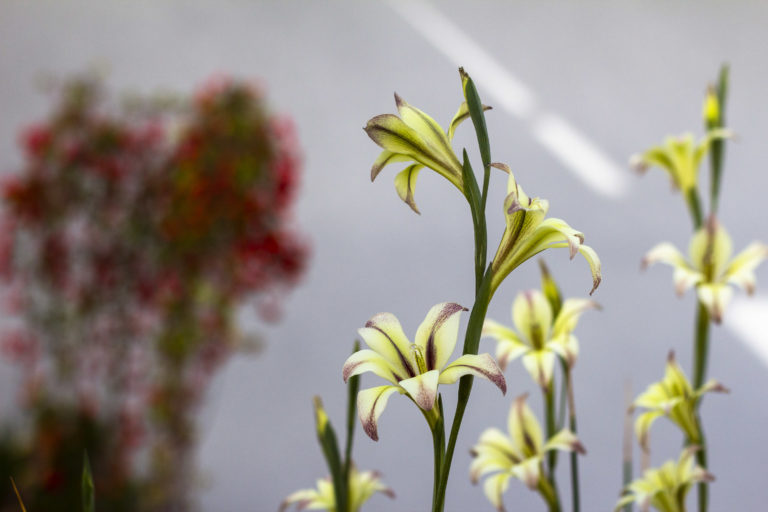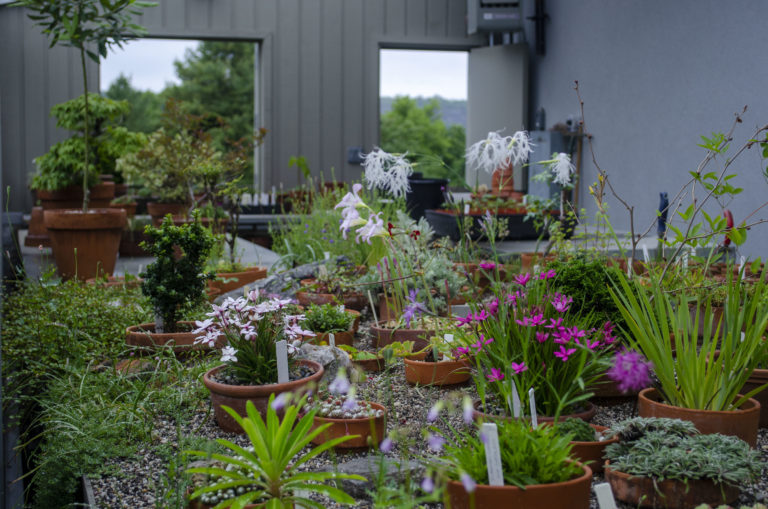 A window onto the world of alpines
Diminutive plants from mountainous regions flourish in the Alpine House, providing a feast for the senses in every season.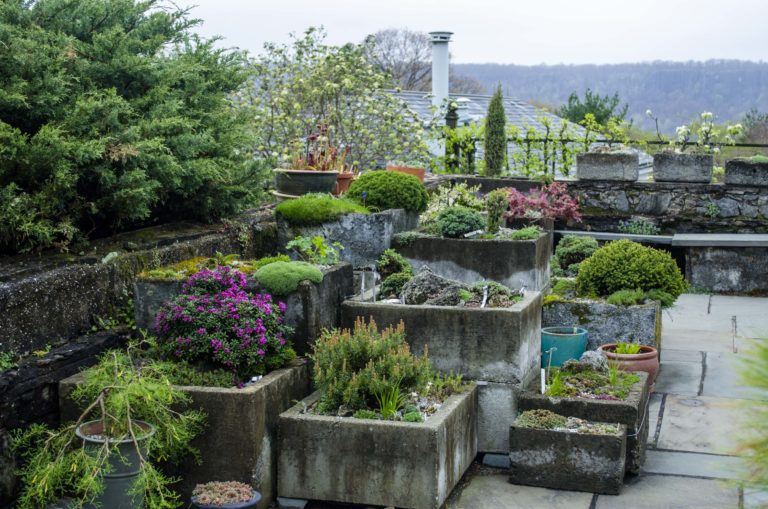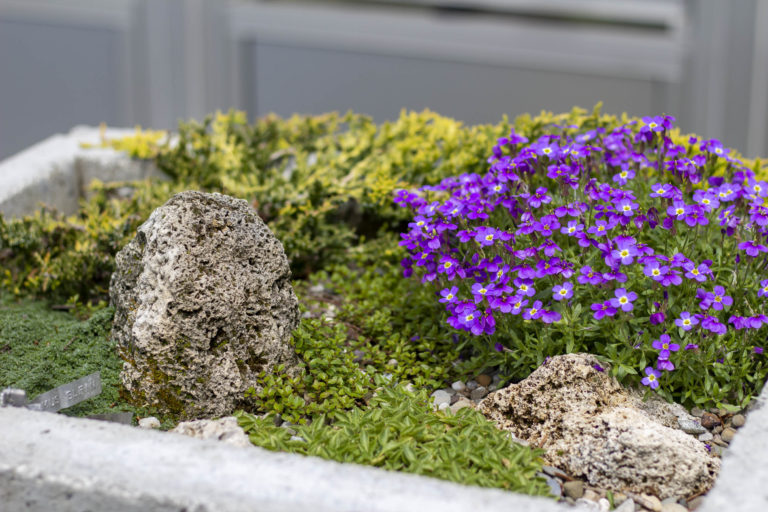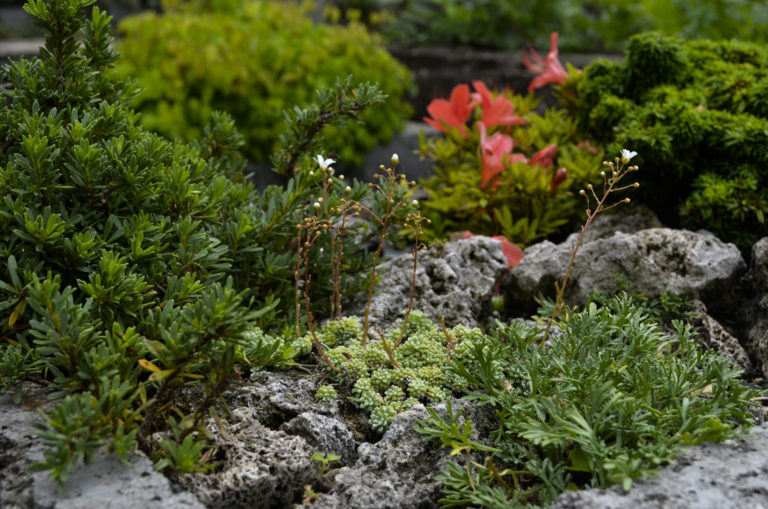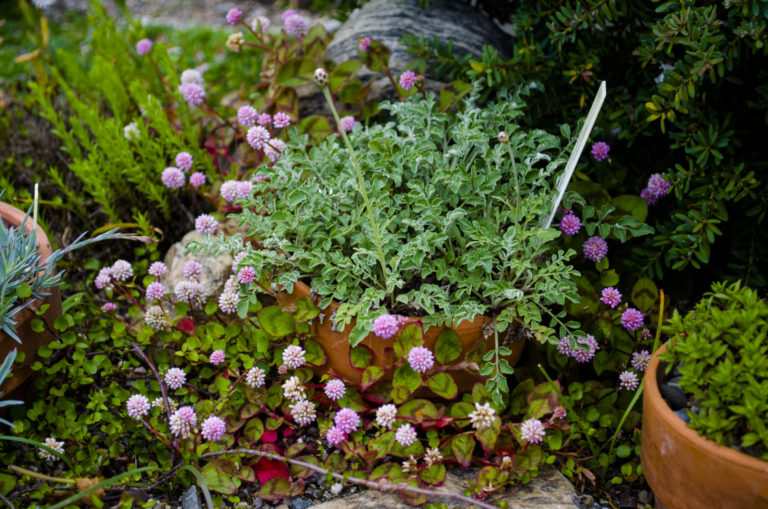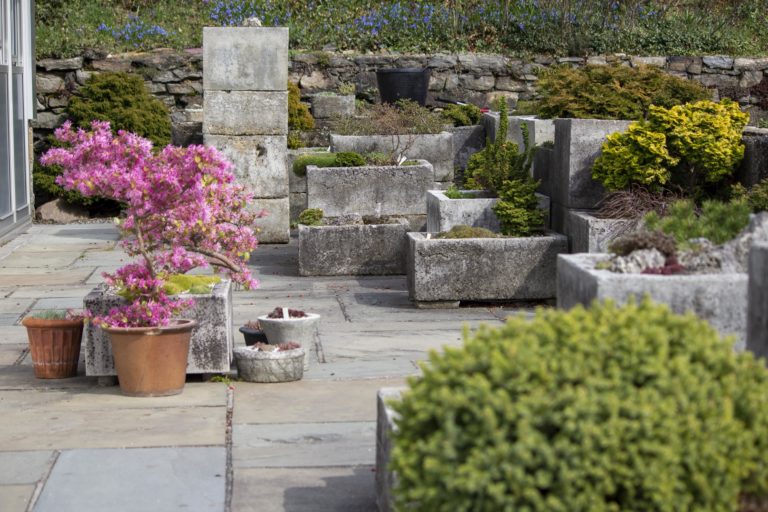 The Alpine Terrace
Outdoors and adjacent to the house, the terrace features rectangular troughs with rough walls. These troughs are handmade onsite from hypertufa, a concrete mix. The troughs are home to rock garden plants and dwarf evergreens. Wave Hill occasionally offers popular workshops on making hypertufa troughs and planting them.
More on the Alpine House & Troughs