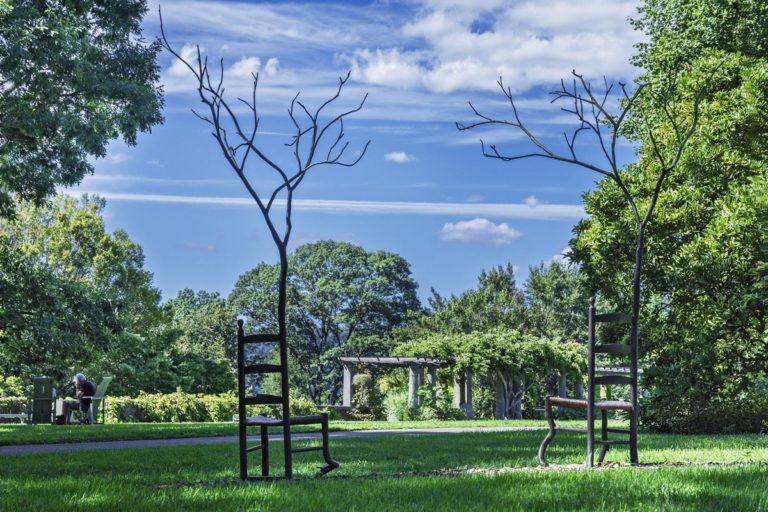 A pair of bronze chairs, branches growing from their backs, invite the visitor to sit amongst the majestic trees—Metasequoia glyptostroboides and the Taxodium distichum—in front of Glyndor Gallery. These sheltering seats remind us that we are one with the forest. The sculpture's title, Forest Dialogue, was created last year by Ana Flores, an award-winning sculptor, ecologist and community arts advocate who explores the interconnection of natural and human histories.

Her site-specific projects and sculptural installations can be found in galleries and museums, as well as in parks in nature refuges. This project is funded in part by the Silver Lining Foundation.

September 24, 2PM: Meet the Artist: Ana Flores in conversation with Jennifer McGregor. Streamed live on this page and on Facebook.