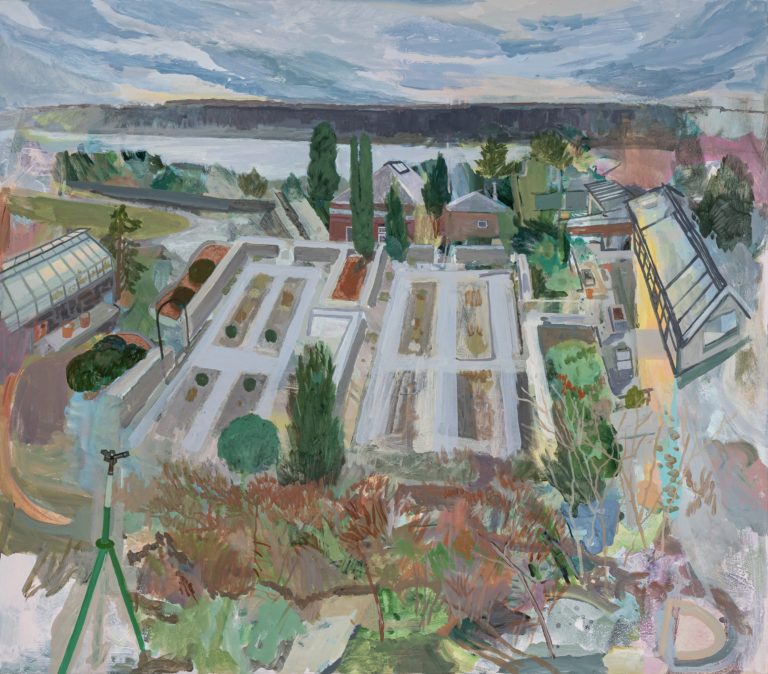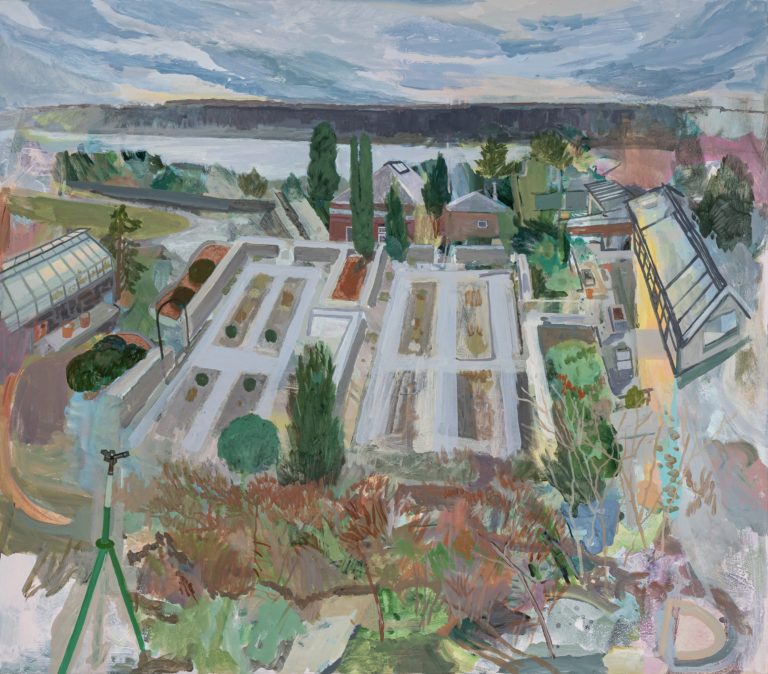 Join painter and horticulturist Rebecca Allan for a conversation with design historian Sarah Lichtman. The speakers will discuss the ways in which we reinvent and sustain our relationships to the natural world and each other, through the related labors and tools of painting and horticulture. Allan and Lichtman will show images of Allan's recent works from Cultivating Eden, currently on view in Wave Hill House. They will also reference art historical examples that reflect our fascination with gardens and plant life as subject matter in art, including paintings by 16th century Dutch artist Pieter Bruegel the Elder and 18th-century Italian artist Giovanni Batista Tiepolo.

Advance registration encouraged but not required, online or at 718.549.3200 x251.
Questions? Please email us at information@wavehill.org or call the telephone number and extension above.
The ground floor and lower level of Wave Hill House are wheelchair-accessible. There is an accessible, ground-level entrance at the front of the building with a power-assist door. The restroom on the ground level is all-gender and ADA-compliant. Additional ADA-compliant restrooms are available on the lower level, which can be accessed by an elevator.
This program is held in conjunction with Rebecca Allan's exhibition, Cultivating Eden, on view in Wave Hill House from January 18 through June 4, 2023.

Rebecca Allan

Rebecca Allan

Rebecca Allan is a Bronx-based artist, horticulturist and writer whose work is informed by her longstanding interest in botany and land conservation. Exhibiting in the United States and abroad for more than 25 years, she has been awarded residencies at the Camargo Foundation in Cassis, France; Hermitage Artists Retreat, Sarasota County, FL; Monson Arts, Monson, ME; Virginia Center for the Creative Arts, Amherst, VA; Dorland Mountain Arts Colony, Temecula, CA; and Centrum Foundation, Port Townsend, WA. In 2018, she established her design firm Painterly Gardens. Dedicated to the dialogue between the arts and environmental stewardship, Allan is a Board Member of the Kentucky Natural Lands Trust. She earned an MFA in painting from Kent State University and is certified in sustainable garden design by the New York Botanical Garden.


Photo: Adi Talwar

Sarah Lichtman

Sarah Lichtman

Sarah Lichtman, PhD, is a design historian, curator, and Dean of the School of Art and Design History and Theory at Parsons School of Design/The New School. She has published widely on interiors, design and gender, and is the managing editor of the Journal of Design History. Her co-edited book, Exhibitions Beyond Boundaries: Transnational Exchanges Through Art, Architecture, and Design, 1945-1985 was recently published by Bloomsbury. She holds a PhD from The Bard Graduate Center.
What's happening at Wave Hill