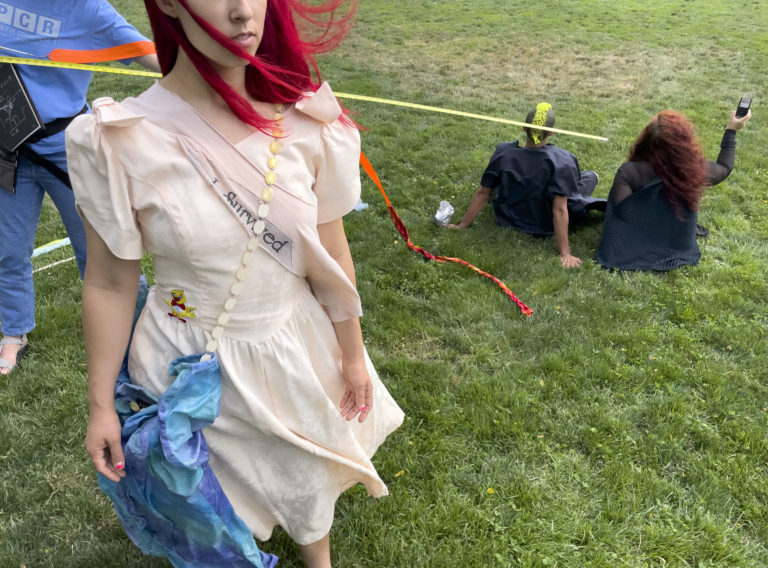 When
Price
$12. Wave Hill Members save 10%
Register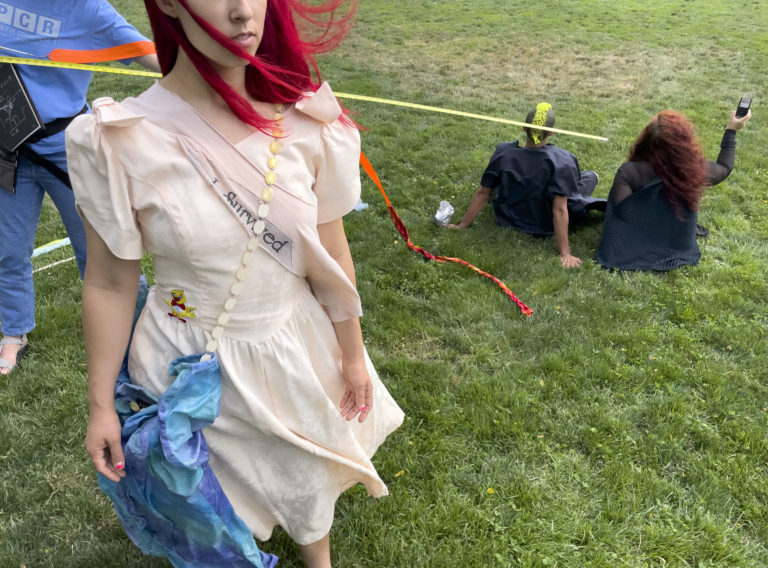 For Horizon Lies, interdisciplinary artist Isaac Pool takes cues from Untitled Mood Lighting, an earlier performance filmed indoors at Wave Hill in October 2021, which explored notions of isolation, longing and the sustaining promise of fantasy. Featuring dancers, musicians, lights and fog, Pool will transform the Aquatic Garden and surrounding areas to highlight themes of strangeness and beauty, performing and living. In this work, Pool asks the audience to consider larger questions that many might be contemplating during the pandemic: Is getting dressed in the morning a simple task or a chance to reposition one's place in society? How might our singular pursuits for joy create opportunities for collective freedom? How do our behaviors change between private and public spaces? Responding to the garden, including its landscaping, architecture and wayfinding, this new iteration sees performers grapple with the outside world where exposure to the elements and a live audience begins to break down the barriers between privacy and visibility. Rain date: Aug 18. Evening in the Gardens event.
The performance begins at 7:15PM. Isaac Pool—Horizon Lies is organized by former Assistant Curator Jesse Bandler Firestone.

Registration required, online or by calling 718.549.3200 x251. Registration includes admission to the grounds.

Questions? Please email us at information@wavehill.org or call the telephone number and extension above.

Isaac Pool

Isaac Pool

Isaac Pool is an interdisciplinary artist who works across performance, sculpture, poetry and lens-based media. Pool's work challenges the limits of identification and embraces fantasy as a tool for self-determination and social survival—a way of rerouting shared dissonances into assemblages of belonging. Pool has performed and exhibited internationally, with solo shows at the Knockdown Center, Queens; What Pipeline, Detroit; and Greylight Projects, Brussels. Light Stain, a book of poems and photographs was published in print by What Pipeline, and Alien She, an ebook dedicated to Mark Aguhar, is available from Klaus eBooks.
More from Evening in the Gardens