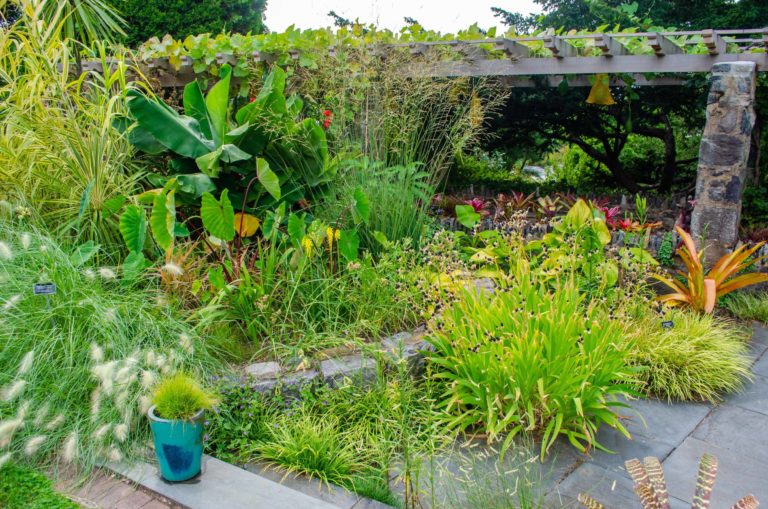 When
Where
Meet at Perkins Visitor Center
Price
$40
REGISTRATION FULL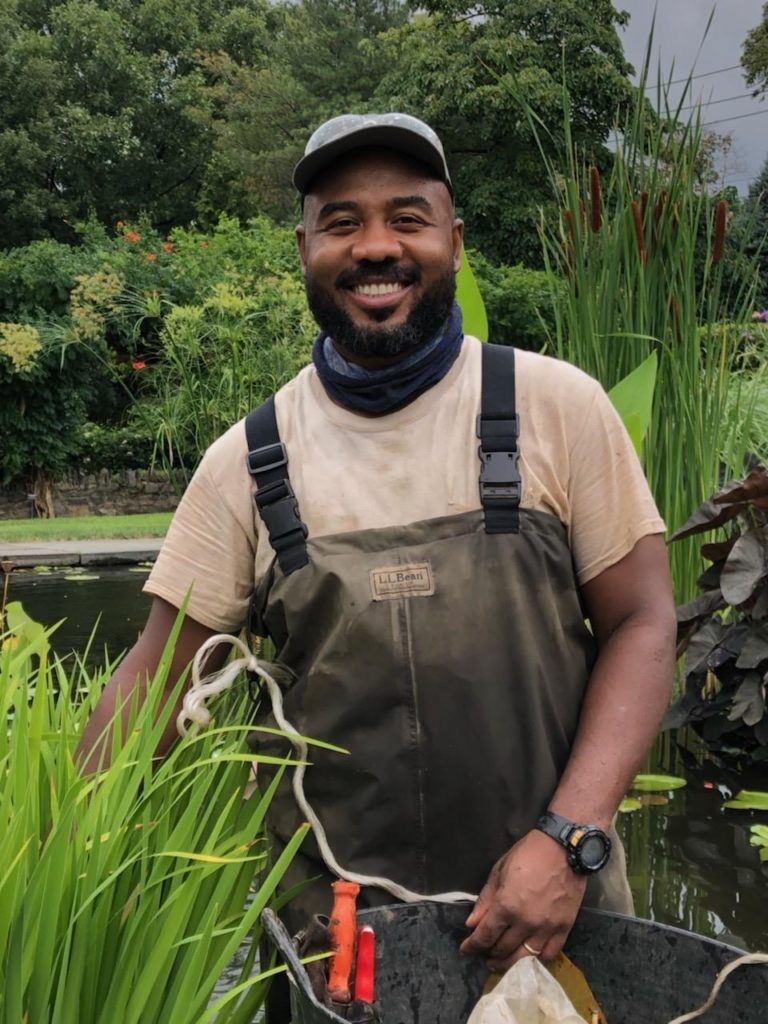 Tender plants, both potted and planted, play an important seasonal role throughout the gardens at Wave Hill, but our cold northeast winters require additional protection for many of these bold and colorful plants. Cutting plants back, lifting and storing plants with fleshy roots and moving potted plants to indoor locations become essential tasks for the Wave Hill gardeners in mid-fall. A little work and planning at the end of the season is rewarded with larger plants for next-year's gardens or additional plants to share with fellow gardeners the following spring.
Wave Hill Gardener Christopher Bivens leads this workshop focusing on techniques used to overwinter plants with tubers, corms, rhizomes and other underground storage structures, such as Dahlia imperialis, Colocasia cultivars, Ensete ventricosum 'Maurelii' and Curcuma longa. Participants learn a variety of techniques for handling plants with different requirements, including timing, temperature and ideal storage locations. Class size is extremely limited and allows ample time for discussion and questions.
This session takes place outdoors and includes a talk, walk and demonstration in the gardens; please dress appropriately. Registration required, online or by calling 718.549.3200 x251. If you have any questions about this program or have registration questions, please contact us at 718.549.3200 x251 or information@wavehill.org.
What's happening at Wave Hill