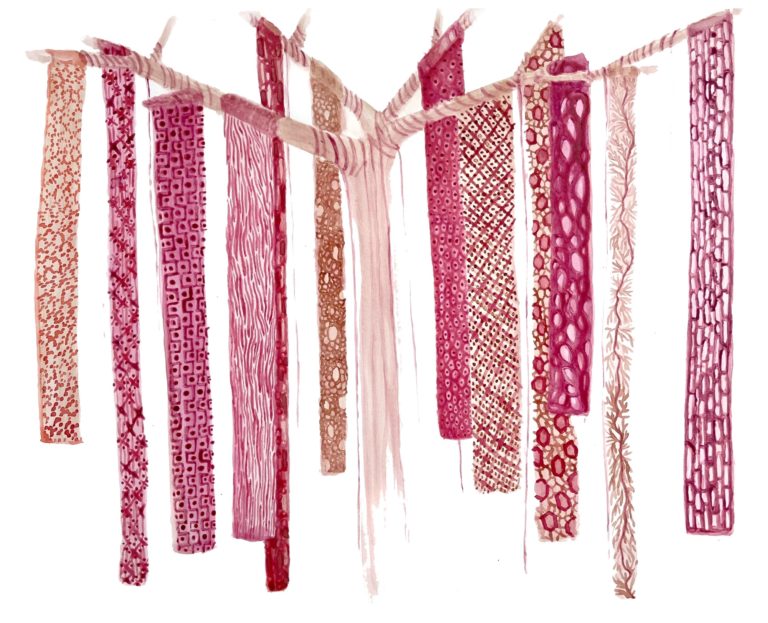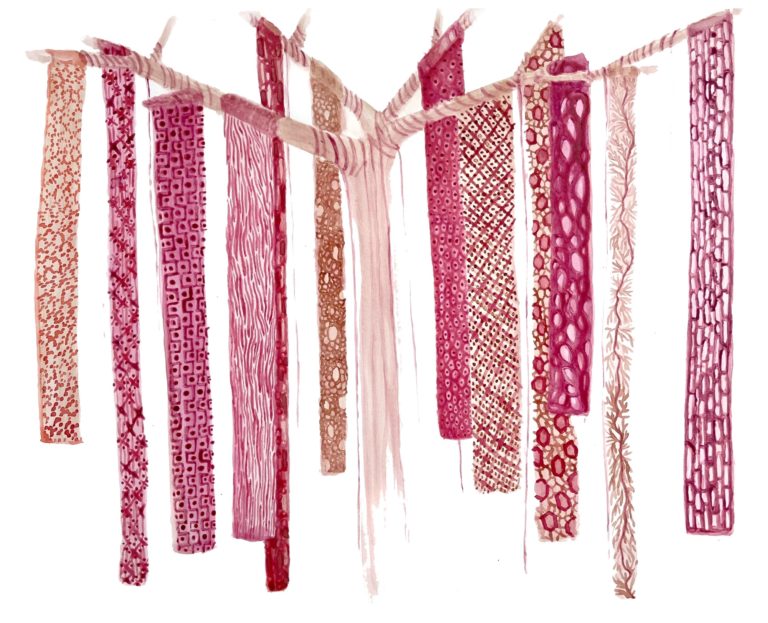 Join us on the opening day of Floresta de Pulsares (Forest of Pulses) for a conversation between exhibiting artist Bel Falleiros and Curator of Visual Arts Rachel Raphaela Gugelberger, followed by an activation of the site-specific work. Falleiros has transformed the Sunroom into an immersive, all-seeing forest to experience contemplation, reconnection, reflection and refuge through the body and the senses. The sound activation of the installation will be performed by Falleiros and Koyoltzintli, an interdisciplinary artist, healer and educator.
Advance registration is encouraged but not required, online or by calling 718.549.3200 x251. Questions? Please email us at information@wavehill.org or call the telephone number and extension above.
Meet the Artist is an ongoing series of conversations between exhibiting artists and curatorial team members at Wave Hill. The program provides an opportunity for Wave Hill visitors, the artist's community and others to learn more about an artist's creative process and the themes that shape their work.
Glyndor Gallery is wheelchair-accessible. There is an accessible, ground-level entrance at the front of the building with an elevator that provides access to the gallery level. The Sunroom Project Space can be accessed with an ADA-compliant ramp. The restroom on the gallery level is all-gender and ADA-compliant.
Bel Falleiros

Bel Falleiros

BEL FALLEIROS is a Brazilian artist whose practice focuses on place and belonging. Starting in her hometown of São Paulo, she has worked to understand how contemporary constructed landscapes (mis)represent the diverse layers of presence that constitute a place and how this affects its inhabitants. Walking is core to Falleiros' practice and played a significant role in her first solo exhibition at CAIXA Cultural São Paulo in 2014. Since arriving in the United States, she has worked to create spaces for grounding and connecting people, stories, nature and place. These include a site-specific installation at Pecos National Park, New Mexico (2016); an earthwork at Burnside Farm, Detroit , IL (2017); sculptures for a community garden in collaboration with Tewa Women United as part of the Santa Fe Art Institute's Equal Justice Residency (2018); and a 'non-monument' with words from people of the Americas for the 'Monuments Now' show at Socrates Sculpture Park, NY (2020). Falleiros was commissioned for the 37th Panorama of Brazilian Art Under the ashes, ember at MAM, São Paulo; and participated in the New York Latin American Art Triennial Abya Yala: Structural Origins, both in 2022. She was a More Art Engaging Artist Fellow (2021) and an artist-in-residence in the Dia Teens Program Dia Art Foundation, NY. Beyond her studio practice, Falleiros participates in collaborative projects across the Americas connecting art, education and autonomous thinking.

Learn more about the artist at www.belfalleiros.com.br

Photo: Leadro Viana

Koyoltzintli

Koyoltzintli

Koyoltzintli is an interdisciplinary artist, healer, and educator based on the east coast. She grew up on the pacific coast and the Andean Mountains of Ecuador, geographies that permeate her work. Informed by Intersectional theory and earth-based healing practices, Koyoltzintli focuses on sound, ancestral technologies, ritual and storytelling through a combination of collaborative processes and personal narratives. In 2023, her work was featured in a solo exhibition at Leila Greiche Gallery, New York, NY, and her work has been exhibited at the National Portrait Gallery in Washington, DC; Paris Photo, France and at the United Nations and Aperture Foundation, both in New York, NY. Koyoltzintli's work has been included in Latinx Photography in the United States: A Visual History (2021); Native America, Fall 2020 issue of Aperture magazine; and Other Stories/Historias Bravas, published by Autograph ABP in 2017. She has taught at California Institue of the Arts, Los Angeles and in New York at School of Visual Arts, International Center of Photography and City University of New York. Koyoltzintli is the recipient of awards and fellowships including the Latinx Artist Fellowship by US Latinx Art Forum; Photographic Fellowship at the Musée du Quai Branly, Paris; a NYFA Fellowship, and a grant from Queens Council of the Arts. She was nominated for Prix Pictet International Award in Photography in 2019 and 2022.

Learn more about Koyoltzintli at koyoltzintli.com

Photo: Christopher-Villafuerte
What's happening at Wave Hill