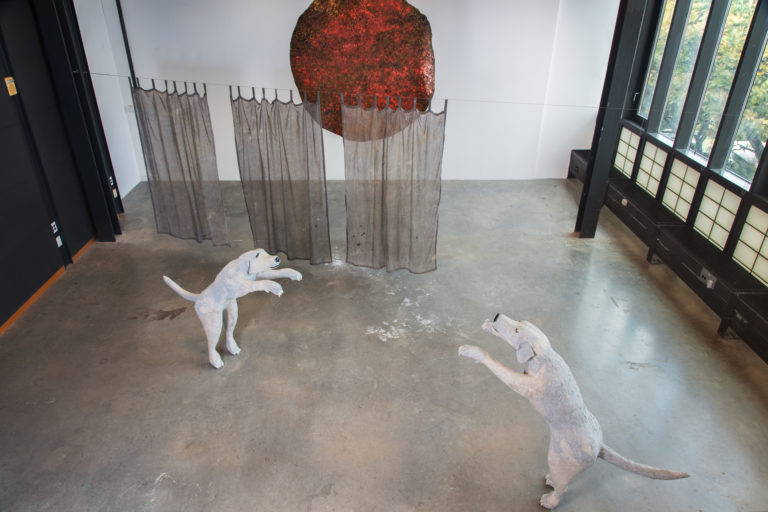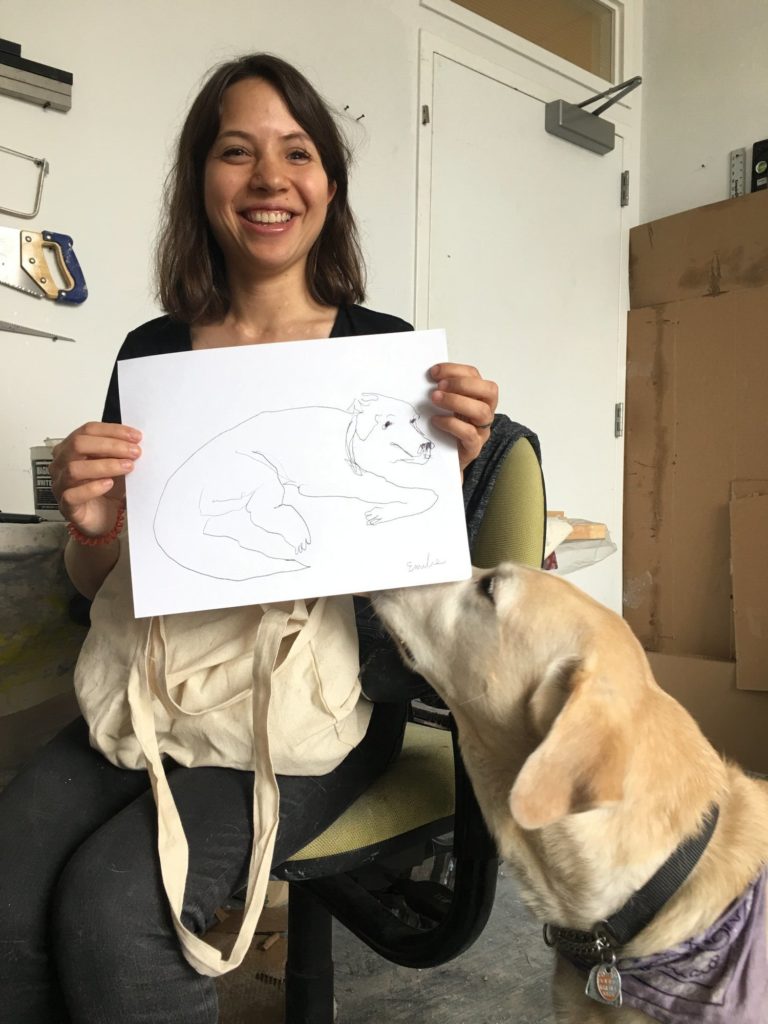 "Meet the Artist" is an ongoing series of conversations between exhibiting artists and the curatorial team at Wave Hill. This program provides an opportunity for Wave Hill visitors, the artist's community, and other groups to learn more about an artist's creative process and themes within their work.
Designed for visually impaired, blind, and sighted guests, this virtual Meet the Artist combines verbal descriptions and interpretation of Winter Workspace artist Emilie Gossiaux's work created during the workspace and works currently on view in Gossiaux's solo exhibition at Mother Gallery in Beacon, NY. Co-led by Gossiaux and Curatorial Assistant Jesse Bandler Firestone, attendees can expect to hear about Gossiaux's experience during the workspace, explore visual details of her work through auditory descriptions and participate in a conversation with Emilie to deepen their engagement with her practice.

Registration required, online or by calling 718.549.3200 x251, and closes at 1PM on Thursday, Jan 28. If you register, the day before the event you will receive a follow-up email with a secure and private link to this virtual event. Questions? Please email us at
information@wavehill.org
or call the telephone number and extension above.
Emilie Gossiaux

Emilie Gossiaux

Emilie Gossiaux is an interdisciplinary artist from New Orleans, LA, now based in New York City. Since losing her vision in 2010, Gossiaux relies solely on her sense of touch and her body's response to non-visual stimuli, and has developed a profound sensitivity to texture, spatial orientation and materials. She utilizes this heightened awareness to explore dreams, memories, and multi-sensory experiences in her work.
What's happening at Wave Hill