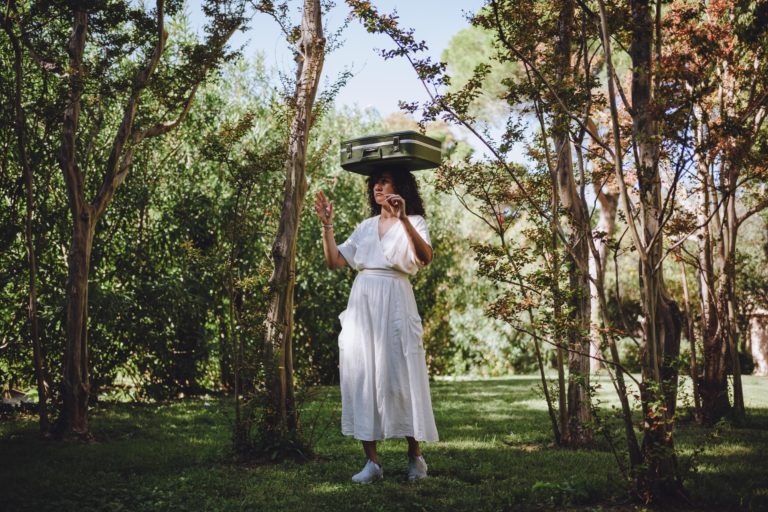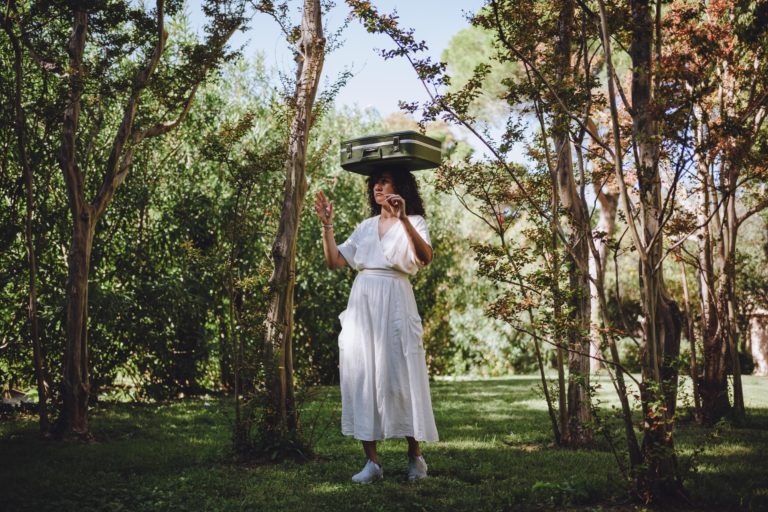 Paloma McGregor's latest iteration of Building a Better Fishtrap is commissioned by Wave Hill as part of the exhibition This Place We Once Remembered. In the inter-disciplinary performance A'we deh ya—a Crucian phrase translating to "All of us are here"— the artist explores her father's vanishing fishing tradition through the activation of a choreographic call-and-response between body and place, colony and the United States mainland, art and activism. Having left St. Croix, her birthplace, decades ago, McGregor uses performance and collaboration as inquiry-based research and asks: "What do you take with you? Leave behind? Return to reclaim?" Building a Better Fishtrap has been performed at venues across New York City, including at the BronxAcademy of Arts and Dance, Brooklyn Arts Exchange in Red Hook and along the Bronx River. Through these various iterations, McGregor has developed a "Fishtrap Method," a way of developing communal collaborations through movement. In the same way that her father's resourcefulness allowed him to transform the industrial materials available to him into long-lasting fish traps, McGregor collaborates with and draws from the people, traditions and spaces that are available to build long-standing collaborations and impactful performances.
Registration encouraged but not required, online or by calling 718.549.3200 x251
Questions? Please email us at information@wavehill.org or call the telephone number and extension above.
Wave Hill House and Armor Hall are wheelchair-accessible. There is an accessible, ground-level entrance at the front of the building with a power-assist door. The restroom on the ground level is all-gender and ADA-compliant. Additional ADA-compliant restrooms are available on the lower level, which can be accessed by elevator.
Paloma McGregor

Paloma McGregor

McGregor is a Caribbean-born, New York-based choreographer who makes "Black work with Black folks for Black space". A former newspaper reporter, she combines a choreographer's craft, a journalist's urgency and an anti-racist organizer's framework to shepherd collaborative visioning. She is a 2020 Soros Arts Fellowship recipient and an inaugural recipient of several major awards, including Dance/USA's Fellowship to Artists; Urban Bush Women's Choreographic Center Institute Fellowship; and Surdna Foundation's Artists Engaging in Social Change. She participated in the Winter Workspace residency at Wave Hill in 2013. In 2017, McGregor won a Bessie Award for performance with Skeleton Architecture, a collective of Black women(+) improvisers. McGregor is Founding Artistic Director of Angela's Pulse and founder of Dancing While Black, which is celebrating its 10th anniversary this year.

Photo: Melisa Cardona. Courtesy of the artist. 
What's happening at Wave Hill