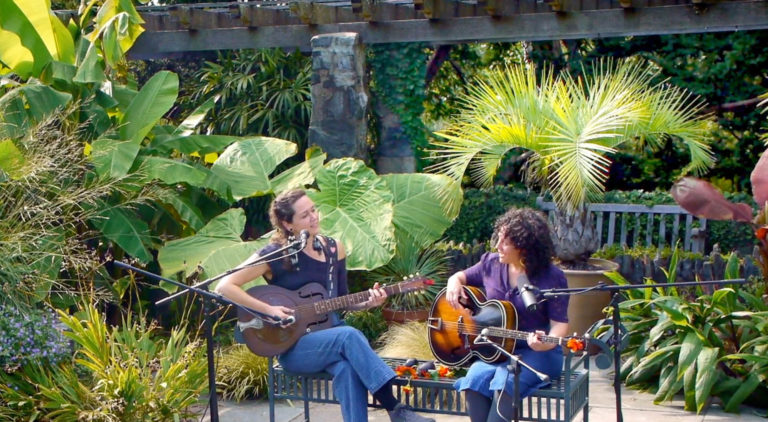 When
Price
Free
Virtual Concert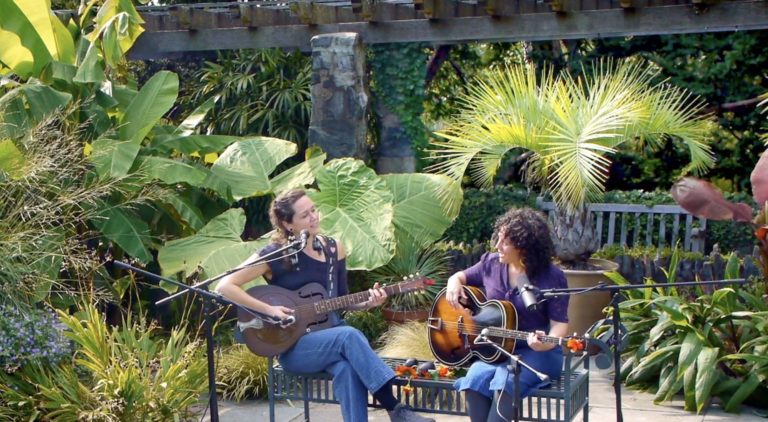 Performers:
Mamie Minch - Guitar, Vocals
Tamar Korn - Guitar, Vocals
Setlist:
Gotta Have Some Lovin' - The Delmore Brothers
Over the Garden Wall - The Carter Family
One by One - Connie Converse
How Sad, How Lovely - Connie Converse
Royal Telephone - Sister Rosetta Tharpe and Marie Knight
This performance is the first in a series of three virtual concerts that bring together artists who have established relationships with Wave Hill as past performers or who were scheduled to perform before the pandemic shutdowns.
Refresh this page at 7pm on January 27 to view the premiere of Mamie Minch + Tamar Korn in the Aquatic Garden.
Filmed at Wave Hill's Aquatic Garden, this duo performance features Mamie Minch and Tamar Korn, who are each acclaimed solo performers in their own rights. When performing together, each artist brings their individual knowledge of genre, styles, voices and spirits together, creating an immensely rich, unique, and diverse universe of sound.

Mamie Minch

Mamie Minch

Mamie Minch is one of the youngest old-school blues guitarists and singers performing today. She sings and plays songs of her own devising that sound like they've been stored in her old National guitar for decades. Raised on the music of John Hurt, Rev. Davis and Memphis Minnie, she can sometimes sound like her predecessors, but don't mistake her for a revivalist--she is most definitely a product of her own time. Her musicianship and writing are so singular that she establishes her own musical reality, with its own stylistic chronology. Minch is also known as one fourth of the Roulette Sisters, and is a member of the group Midnight Hours, with Jolie Holland and JC Hopkins. She has shared the stage with Smokey Hormel, Dayna Kurtz, C.W. Stoneking and lots of other fabulous musical friends.

Tamar Korn

Tamar Korn

Tamar Korn's distinctive yet classic vocal sound flows easily through old-time Americana, Bluegrass or Yiddish traditionals, all the way to Hot Jazz and Swing. Her love is for singing songs both lyrically as well as playing her voice "instrumentally," with an unsurpassed ability to match the timbres of surrounding horns, fiddles or percussion. Tamar invites both the musicians and audience in the room to be her collaborators, playfully sharing in the creation and joy of music-making. From the sometimes raucous energy of Sister Rosetta Tharp's spiritual "Up Above My Head," to a reverent nod to Patsy Cline with "Crazy" or a spare and poignant "Stardust," the result is always magical.
What's happening at Wave Hill