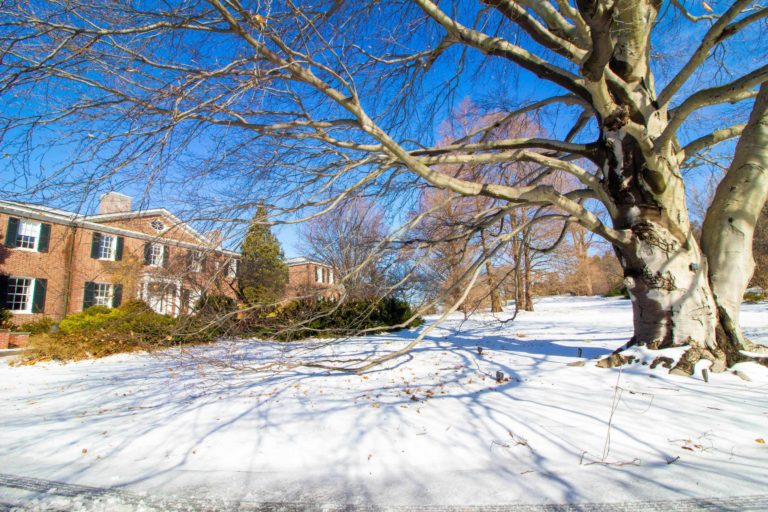 The Winter Workspace takes place over two, eight-week sessions and provides artists with free studio space, a financial stipend and access to Wave Hill's living collection. Since 2010, the Winter Workspace has supported more than 100 artists. During their sessions, artists are given intimate access to the greenhouses and to horticultural and curatorial staff. Experimentation is encouraged while artists expand their practices at Wave Hill. Artists also engage with public audiences through Drop-In Sundays and Open Studio events. See calendar for listings. At the core of the Winter Workspace is the recognition that creating art within the context of a garden is a uniquely stimulating experience.
Session 1: January 3–February 27
Blanka Amezkua, Dr. Ayanna Dozier, Dakota Gearhart, Natalia Nakazawa, Jodie Lyn-Kee-Chow

Session 2: February 28–April 24
Caroline Garcia, Christopher Lin, Xavier Robles, and New York Community Trust Van Lier Fellows Deep Pool and Amina Ross
Ayanna Dozier
Ayanna Dozier (PhD) is a scholar, curator and artist who approaches history as an amalgam of narratives that are at times incongruent, yet gain power through enactment, retelling and imaging. This approach to history enables her to generate creative ways to view what is, what was and what could be in the world.
Dozier continues her research on sites of leisure and reprieve in Black Harlem and The Bronx in the 1920s, reflecting on Riverdale as an example of how New York began to demarcate scenic landscapes as privileged sites of leisure in the early- to mid-20th century through occupation of land and property. Creating a collection of books made of handmade palladium color carbon prints alongside several short Super 8 films, Dozier constructs a surrealist reflection on intimacy, symbolism, self, loss, temporality, and the body in nature.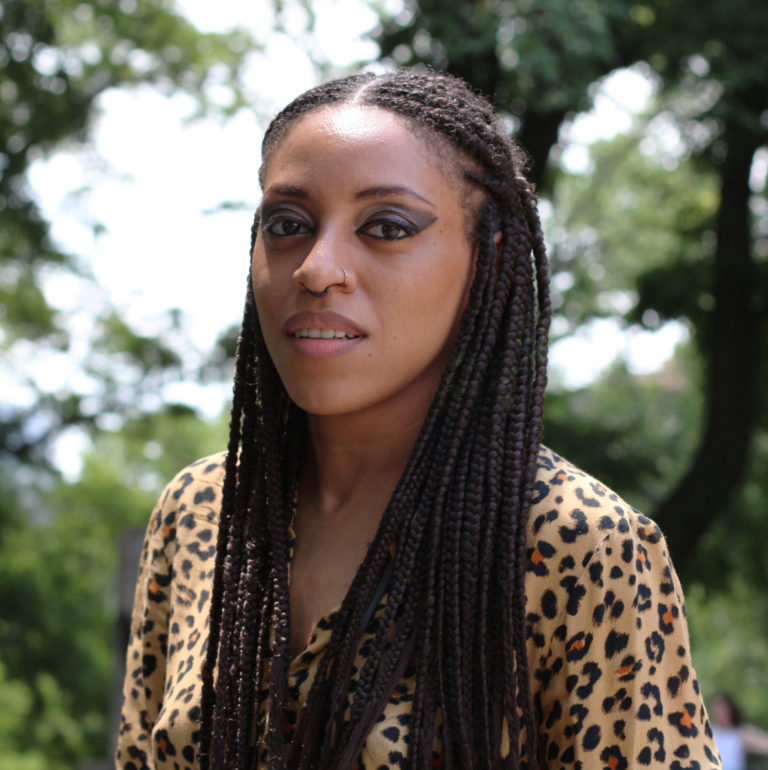 Ayanna Dozier, Photo: Lauraberth Lima

"The Potter's Field at Hart Island (2021)", 15x45 inches (silver gelatin)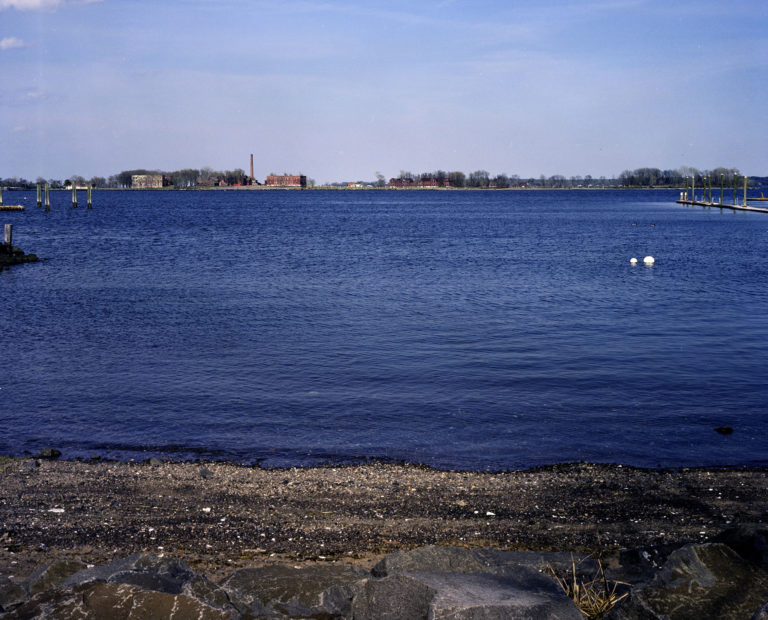 "Landscape of the Reformatory, Hart Island" (2021) 24x30 inches (metallic chromogenic print)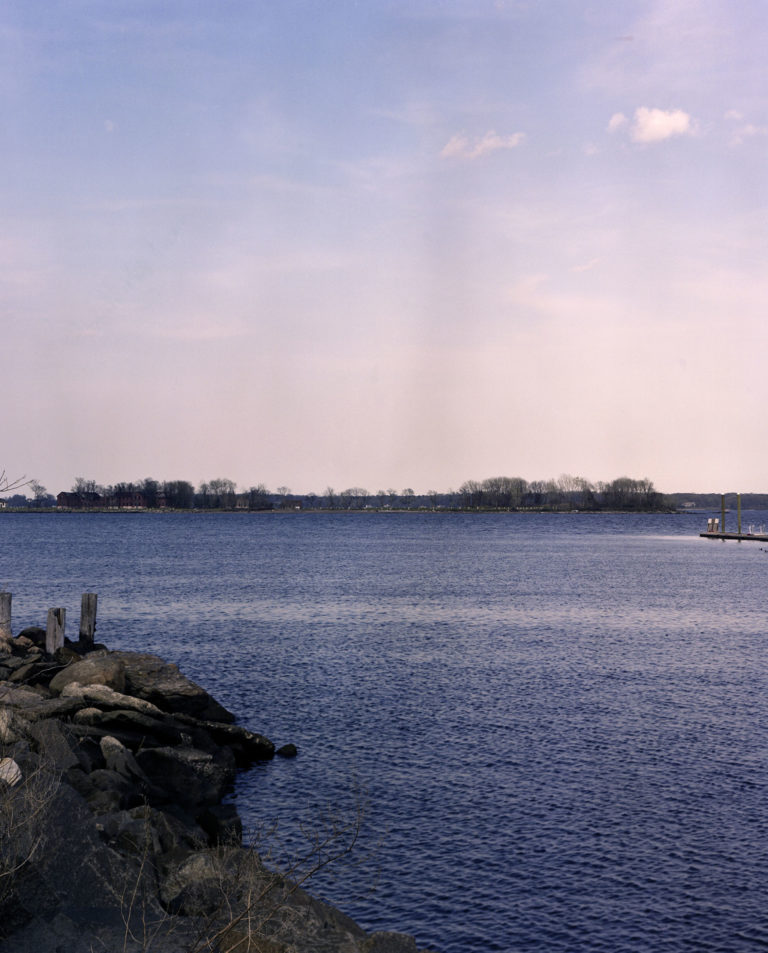 "A view of the non-ruins of Negro Coney Island, Hart Island" (2021), 30x34 inches (metallic chromogenic print)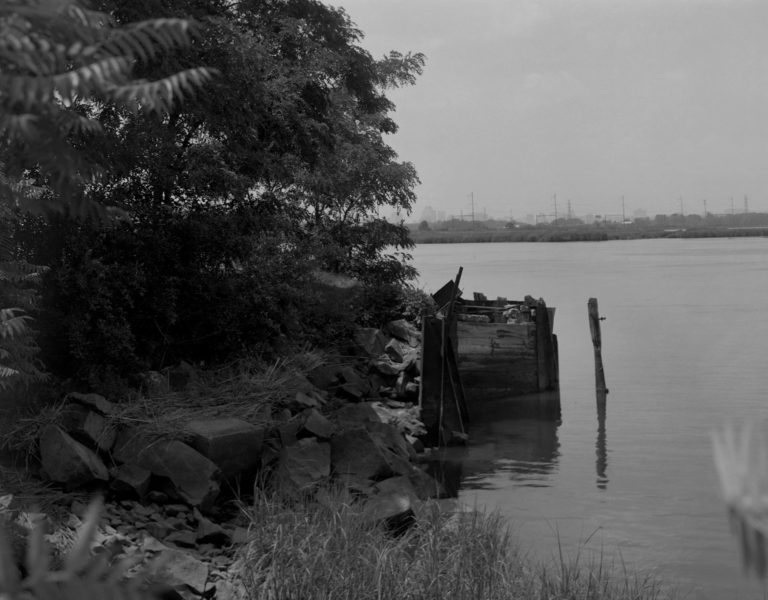 "Snake Hill Hospital" (2021), 8x10 inches (silver gelatin)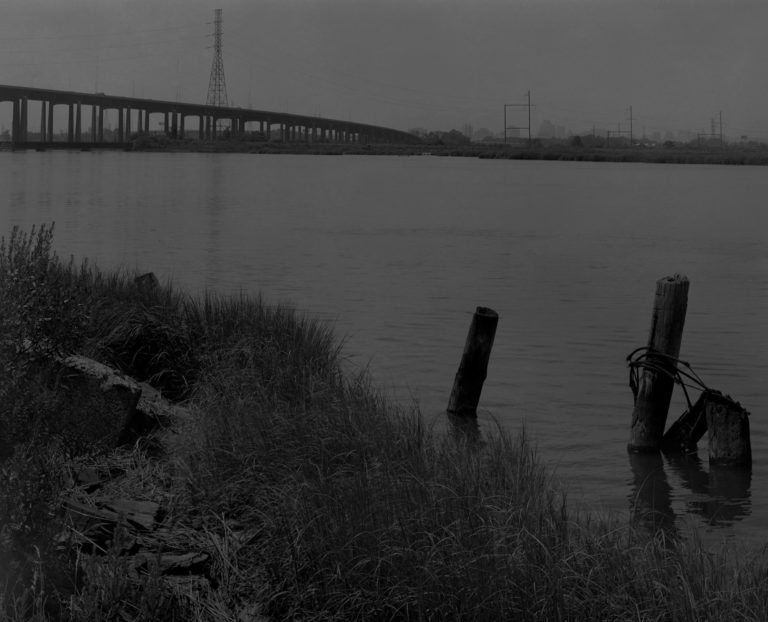 "Snake Hill Potter's Field" (2021), 8X10 inches, (silver gelatin)
Blanka Amezkua
Blanka Amezkua is a Mexican-born, Latinx American  contemporary artist living and working in New York City. Trained as a painter and greatly inspired by folk art and popular culture, she articulates ideas about gender, culture and notions of identity using a wide range of materials and techniques, such as crochet, embroidery, comic book visual vernacular, painting and more.
Amezkua's interests in the medicinal properties, forms and overall structures of plants found in the herb garden at Wave Hill inform new directions for her  papel picado practice, a traditional Mexican paper cutting technique. Amezkua will create larger works than she has previously made, juxtaposing the cut paper works with images from the Codex de la Cruz-Badiano, the first illustrated and descriptive scientific text of Aztec medicine and botany created in the Americas in 1552.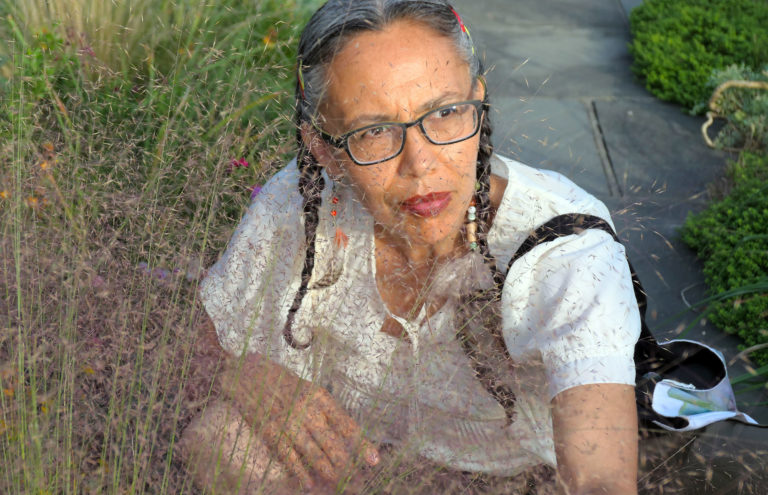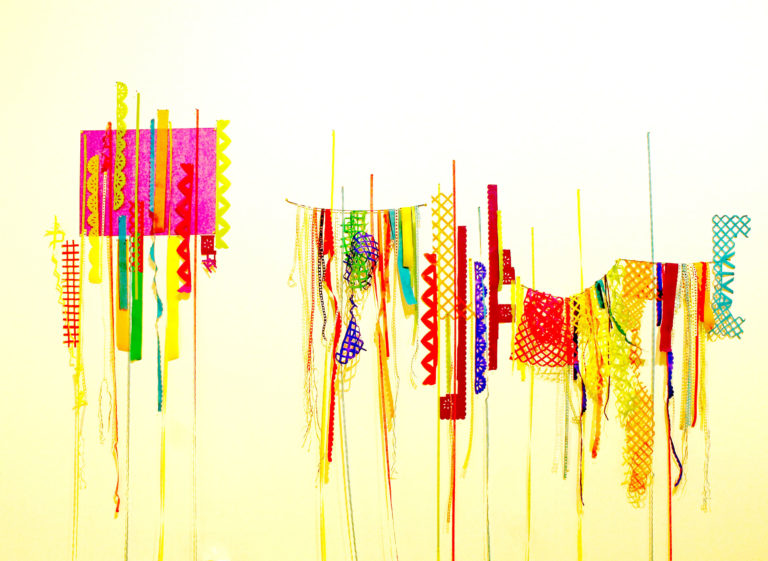 "My Home Has Wings / Mi Casa Tienes Alas", 2019.
Dakota Gearhart
Dakota Gearhart is an interdisciplinary artist whose practice concerns the effects of modern science and technology with a particular focus on the radical deconstruction of contemporary power structures according to an ecofeminist worldview. She seeks to make the familiar strange—and sometimes the strange familiar—and through that inversion, articulate a more robust and less oppressive future.
Gearhart expands on Life Touching Life, a video series that explores the topic of ecological interconnectedness, including viewpoints from invited guests, resulting in a kaleidoscopic perspective that is at once concerned, playful and aesthetically adventurous. In the studio, Gearhart's new installations function as sets or backdrops for scenes and interviews in her ongoing video project.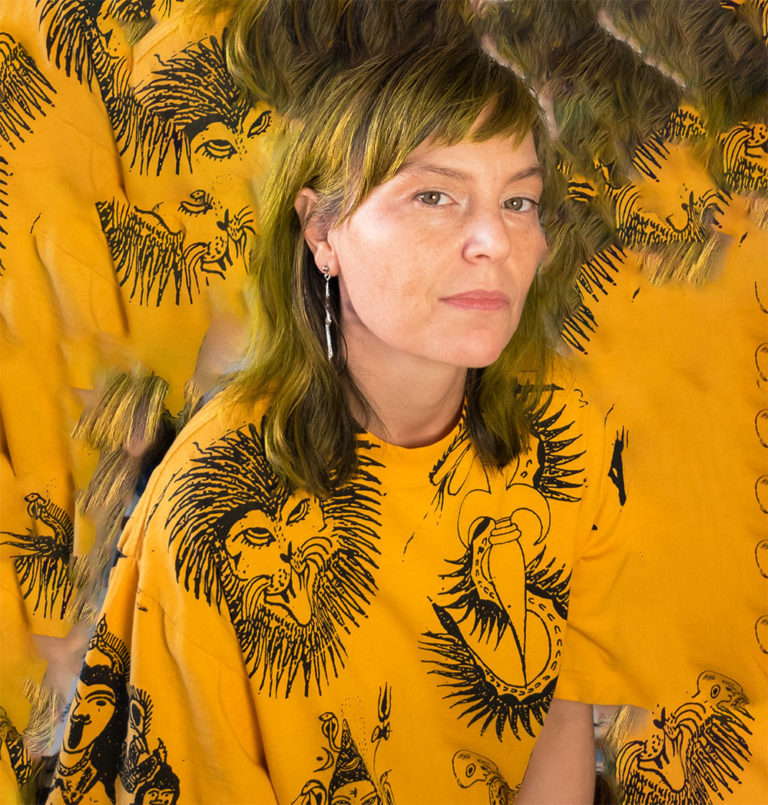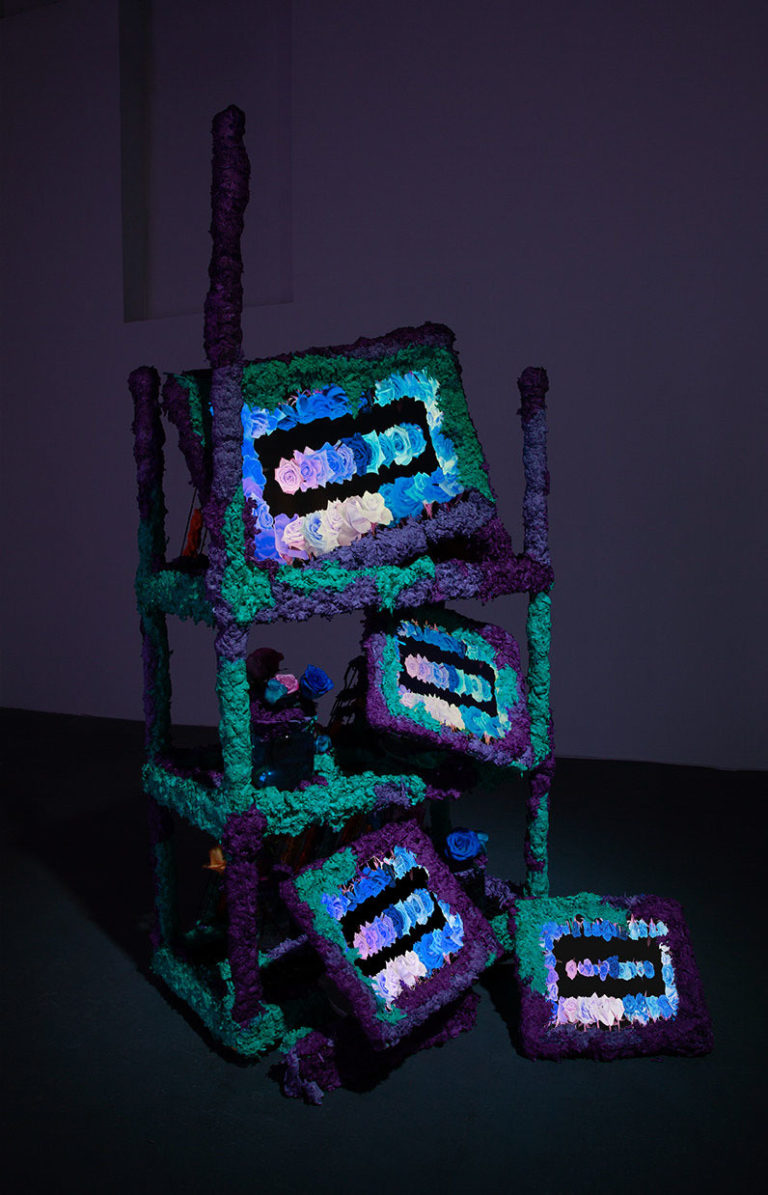 "Easy Steps For Interspecies Hypnosis", 2020
Jodie Lyn-Kee-Chow
Jodie Lyn-Kee-Chow is an interdisciplinary artist born in Manchester, Jamaica to a Chinese-Jamaican father and an Afro-Jamaican mother. Her ancestral convergence in Jamaica (slave owners, slaves and migrant workers) and immigration to the United States are motivating forces at the core of her practice.
Lyn-Kee-Chow is intrigued by historical landmarks, particularly buildings constructed around the time of slavery including Wave Hill, built in 1843, 13 years after the abolition of slavery in New York State and 20 years before the federal abolition of slavery in 1865, and nearby sites like the Van Cortland Plantation (now known as Van Cortland Park) and Dykman Farmhouse Estate, both of which relied on the labor of enslaved people. An homage to the artform of masquerades created by enslaved Africans in the Caribbean and some of the southern United States, Lyn-Kee-Chow's Junkanooacome honors African traditions that mock slave masters through a procession incorporating visual arts, costuming, performance art, Afro-Caribbean dance, music, and civic engagement.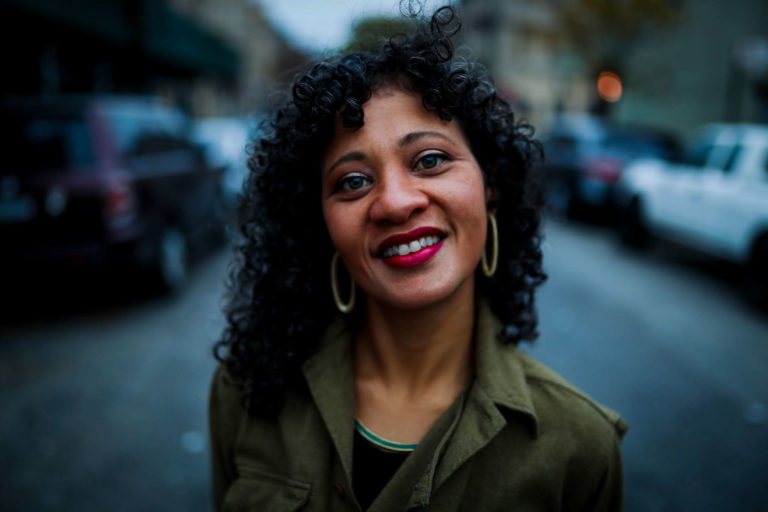 Jodie Lyn-Kee-Chow, Photo: T Pelichet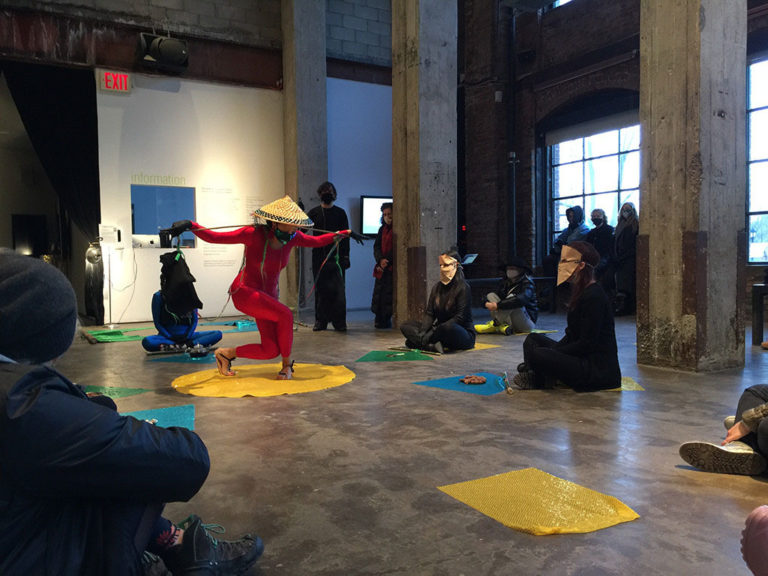 "JunkanooHakkaMama", 2019
Natalia Nakazawa
Natalia Nakazawa is a Queens-based interdisciplinary artist working across the mediums of painting, textiles and social practice. Utilizing strategies drawn from a range of experiences in the fields of education, arts administration and community activism, Nakazawa negotiates spaces between institutions and individuals, often inviting participation and collective imagining.
Nakazawa continues Our Stories of Migration, a community-driven, storytelling project, through a series of tapestries that tease out family histories, mythologies and their connections to the material world. Furthering her research into natural materials and folklore, Nakazawa emphasizes cross-cultural and boundary breaking tales, developing related imagery to be translated into large-scale jacquard-woven textiles.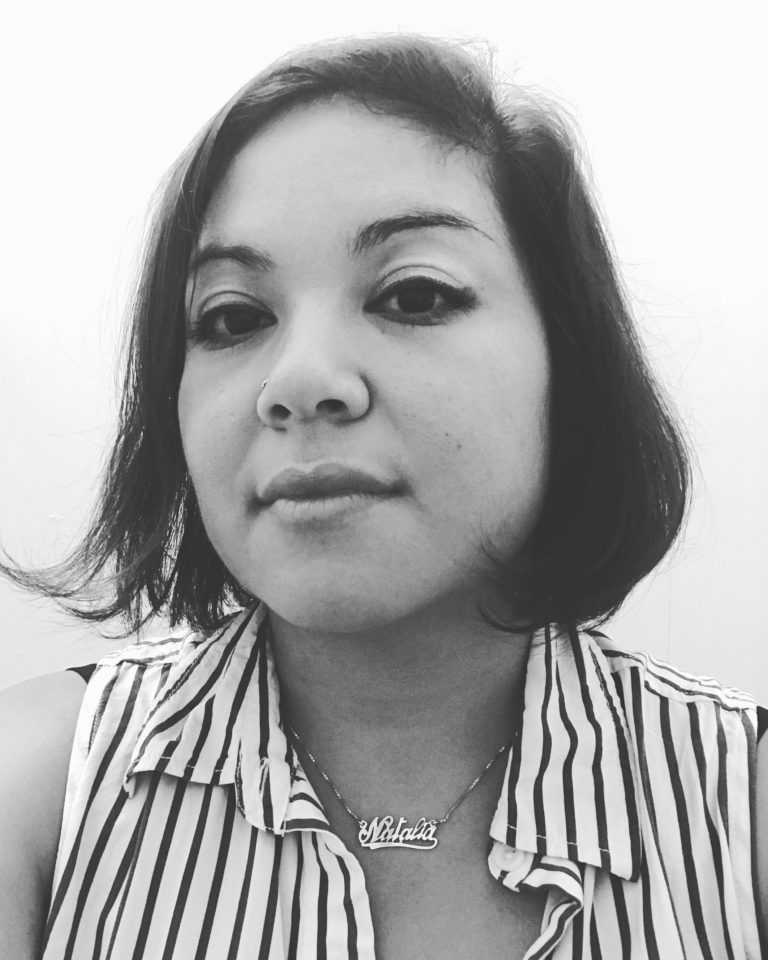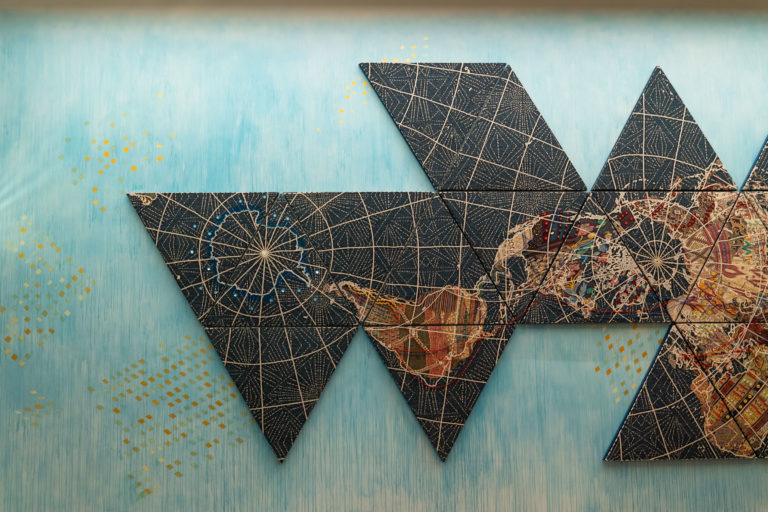 "Our Stories of Migration," 2020
Deep Pool
Informed by their upbringing as a trans-continental adoptee and their current gender-transition, 2022 New York Community Trust Van Lier Fellow Deep Pool explores the open-ended possibilities of making meaning when one's own history and identity is in flux and undetermined. Through photographs of flowering plants and architectural interventions, Deep Pool stages these clichés in unexpected ways to reframe the ways they can be interpreted.

During the Winter Workspace, Deep Pool will explore content and themes related to their exhibition in the Sun Porch in the fall. They plan to experiment with processes of image making and methods of display that expand photography into a sculptural practice.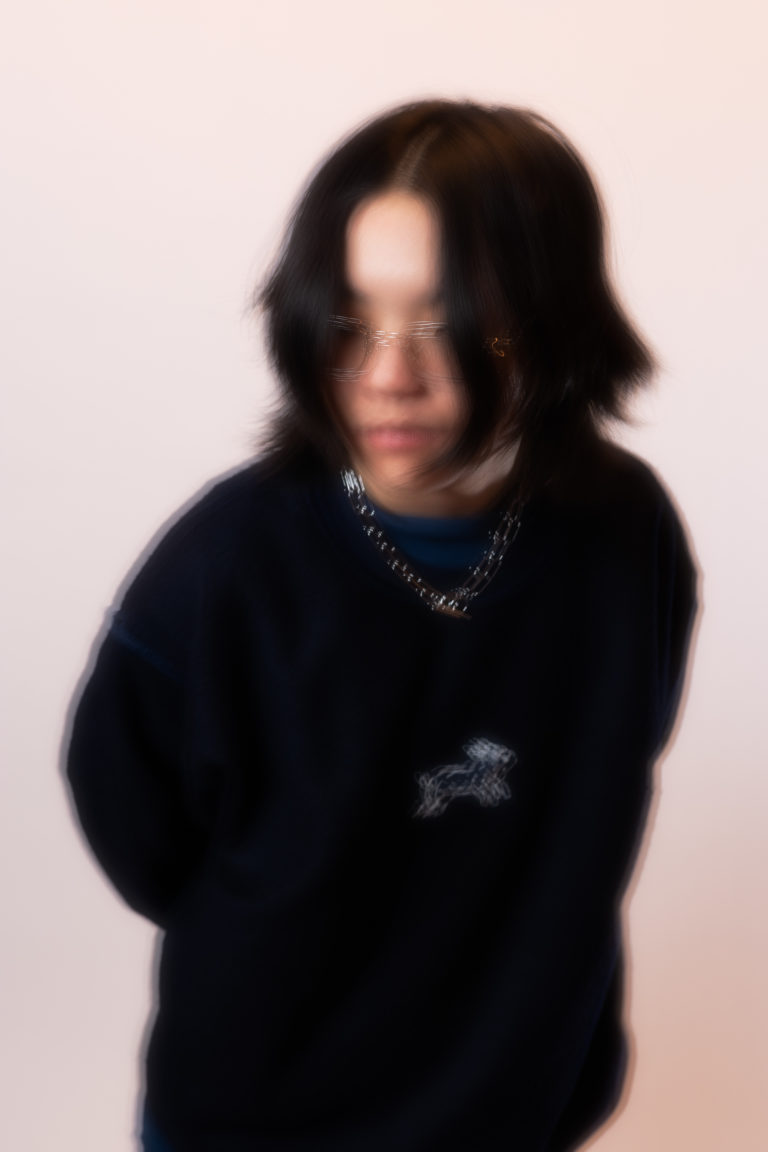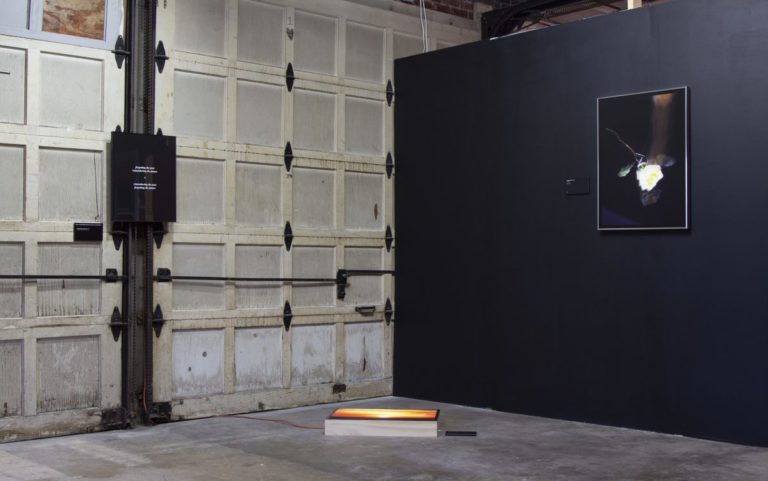 Installation view of "untitled (Black Mirror)," "their glowing eyes echo in me today," and "Paradox of Desire," all 2019. Courtesy of the artist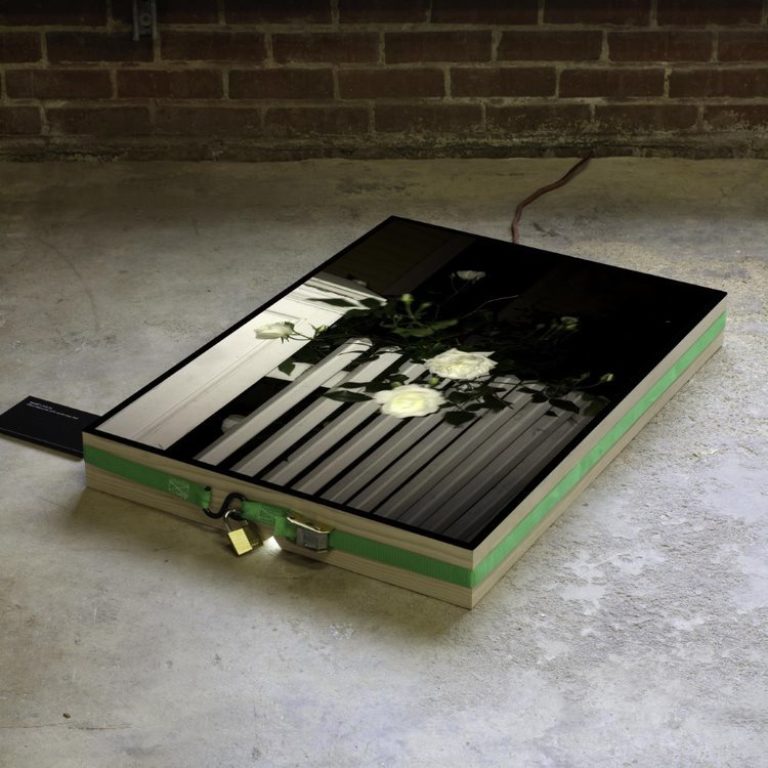 "Lust," 2019. Courtesy of the artist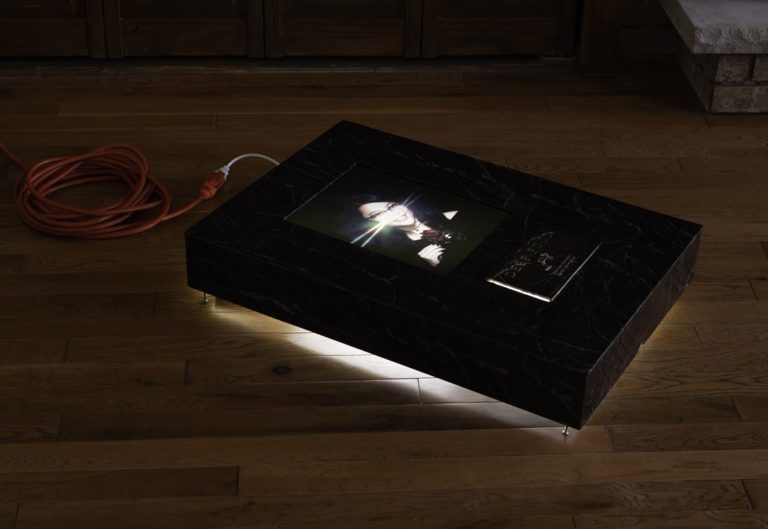 "2good+2be=4gotten," 2020. Courtesy of the artist.
Caroline Garcia
Caroline is an interdisciplinary artist based in Brooklyn, New York and originally from Sydney, Australia, who works across a hybridized aesthetic of cross-cultural movement, embodied research and new media to center peripheral bodies and narratives. She traverses distinct and personal systems that encompass green screening, botany, robotics, poetry, ceramics and mixed realities (AR/VR) through a humorous, playful and at times, irreverent aesthetic.
Garcia continues her research on Indigenous Philippine botany, with a particular focus on the process of growing plants that have been historically used to make arrow poison. Prototyping an installation that interacts with these plants, Garcia's sculptural forms reflect on the architectural structures and operational theories of the greenhouses on site at Wave Hill as possible apparatuses to exercise diasporic refusal and resistance in the face of colonial narratives at large.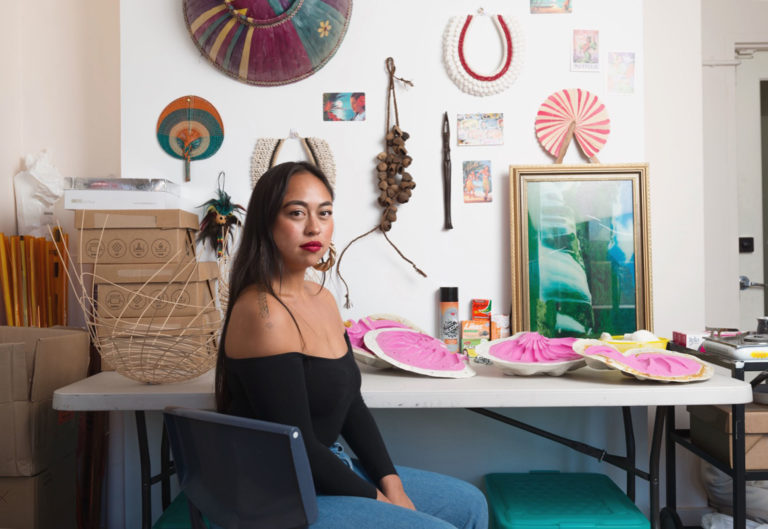 Caroline Garcia, Photo: Alex Wisser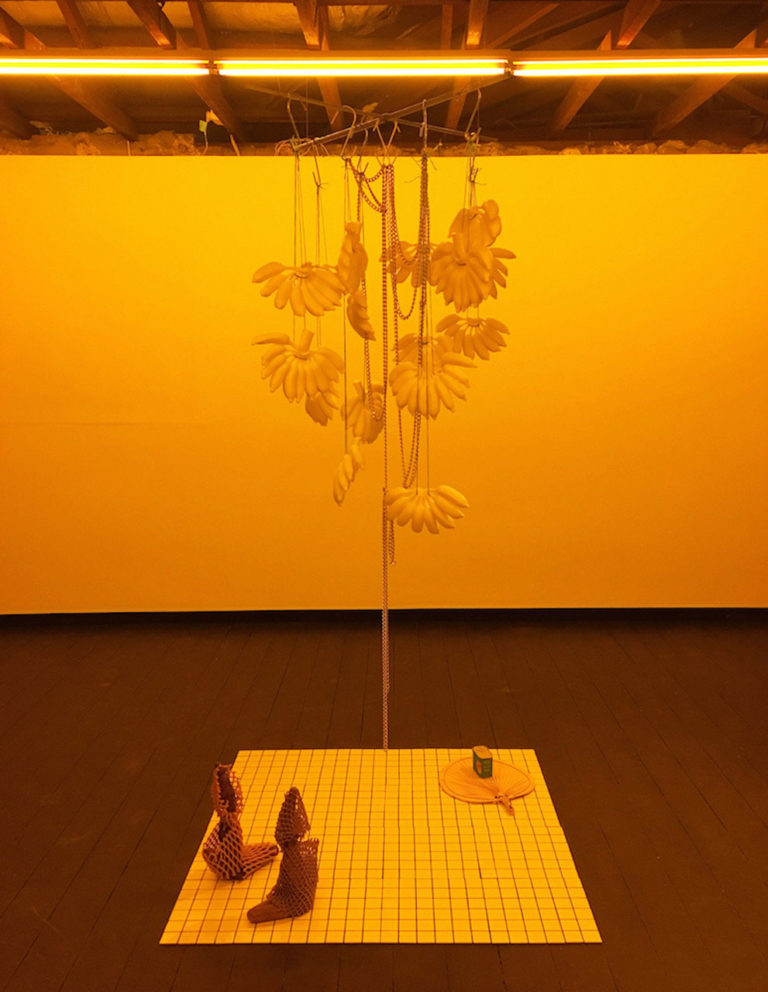 Christopher Lin
Christopher Lin is a Brooklyn-based artist who visualizes the ecologies humans create and inhabit in the Anthropocene through surreal collaborations with nature. By combining elements of scientific investigation and material exploration, he makes performative sculptures and installations that incorporate familiar objects interacting in unfamiliar ways to encourage viewers to question the framework of the everyday world.
Lin continues an ongoing body of work, Future Fossils, using the studio as a site for a large, accumulated installation, investigating the processes of both fossilization and propagation. Reflecting on the passage of time, Lin propagates discarded cuttings from the compost pile at Wave Hill and studies fossil arrangements from the nearby Palisades along the Hudson. Additionally, Lin experiments with outdoor installations to create sites for collaboration with the larger ecologies present at Wave Hill.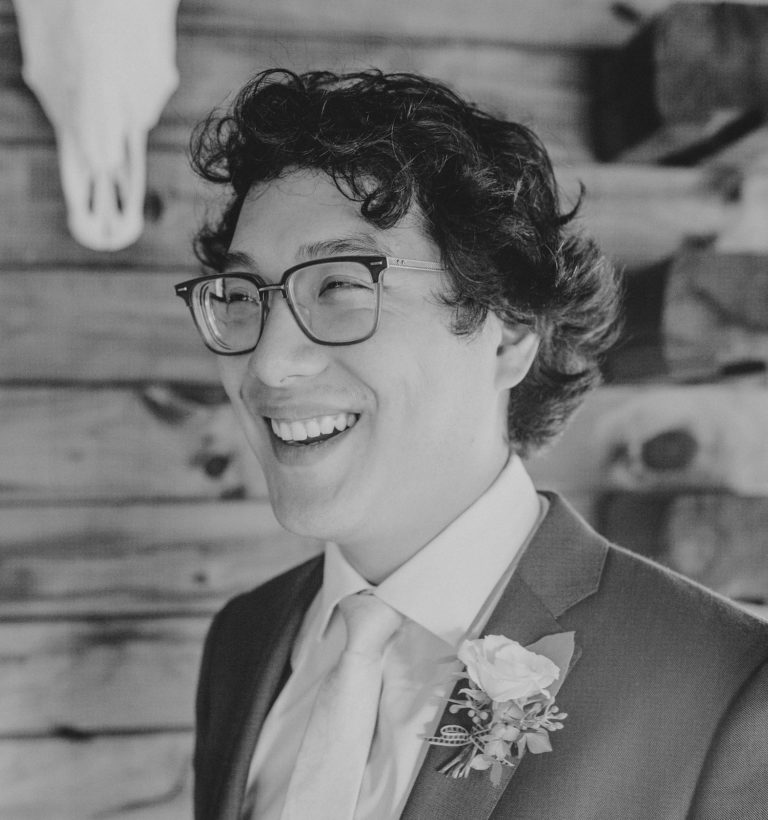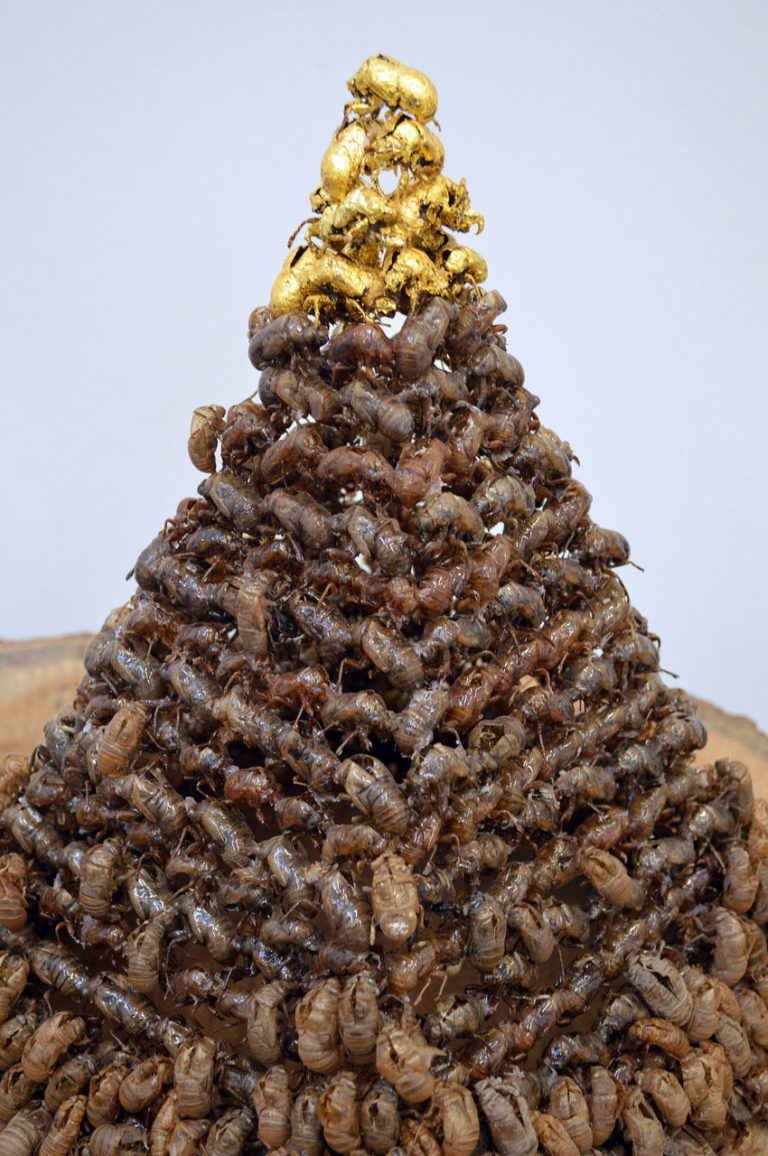 Xavier Robles
Xavier Robles looks at Mexican migration to the United States and its connections to forms of placemaking that allow for brown and Latin neighborhoods to emerge as acts of resistance and cultural self-preservation. In talking about placemaking, he specifically focuses on practices of leisure as a counterpoint to exploitative systems of production challenging the ways we see specific bodies beyond their labor capacities.
Robles develops a type of collective memory, a dream-like cartography or counter map, through photographs that invite people to reflect on aspects of care, personal desires, introspection and leisure activities. Digging into his archive of images from gardens and green spaces he has visited, and researching the history of Wave Hill, Robles expands his research on pastimes in New York by photographing, collecting plants on the grounds and printing the collected and found imagery.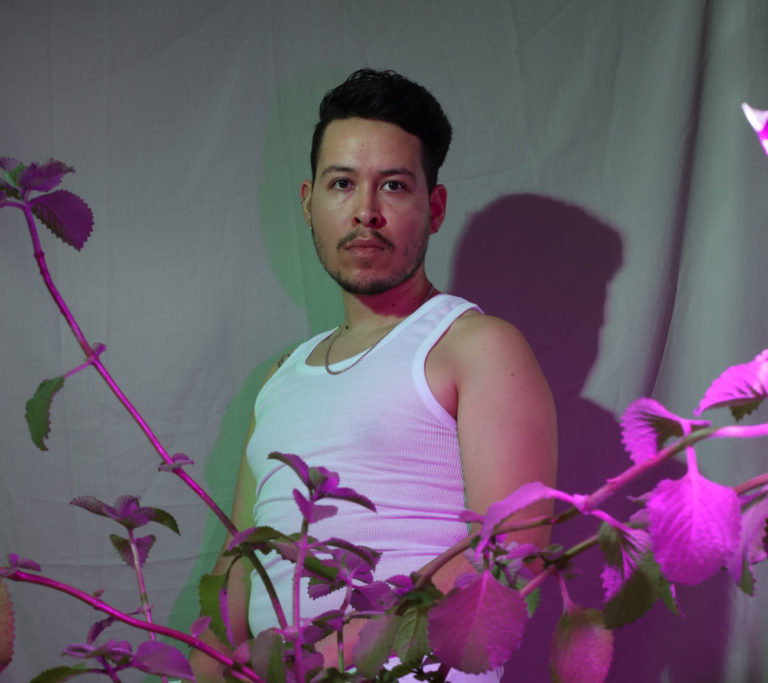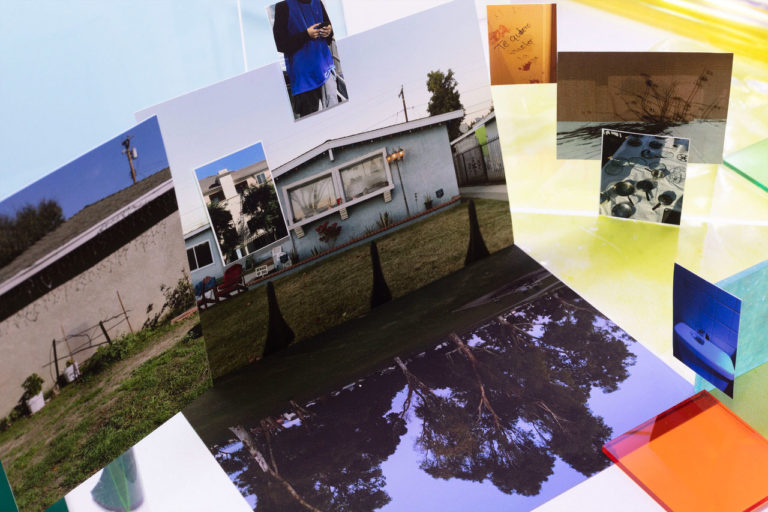 "Santa Ana al Atardecer", 2021
Amina Ross
2022 New York Community Trust Van Lier Fellow Amina Ross creates videos, sculptures, sound installations and situations that consider the body, place and self to reexamine systems of power and develop survival strategies for black, queer, trans and femme communities. Ross's work involving facilitation and creation of spaces to exist and thrive in safety stems from their familial spiritual practice of Lucumí (Santeria), work in queer art collectives 3rd Language and F4F, and their time with the black solidarity economics working group Cooperation for Liberation. Investigating specific realms, Ross's multisensory installations provide an embodied experience to process, exercise agency and flourish, drawing correlations with the natural world.
During the Winter Workspace program, Ross will continue to explore the intersections of their digital, performance, text and sound-based practice through daily movement work, writing exercises, sketching for film and animation, and meetings with collaborators. With an interest in "the underground" from their project Man's Country about a former queer bathhouse, Ross will research hierbas amargas (bitter herbs), plants' root systems and soil onsite to investigate the preparation of spiritual baths, subterranean networks of communication, and emotively tending to the earth. Making these interconnections during the Workspace will inform their multimedia environment that they will create in the Sunroom in the fall.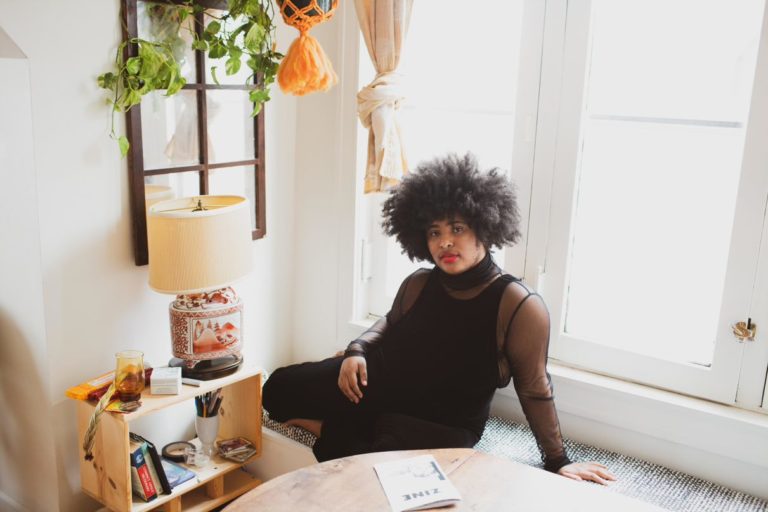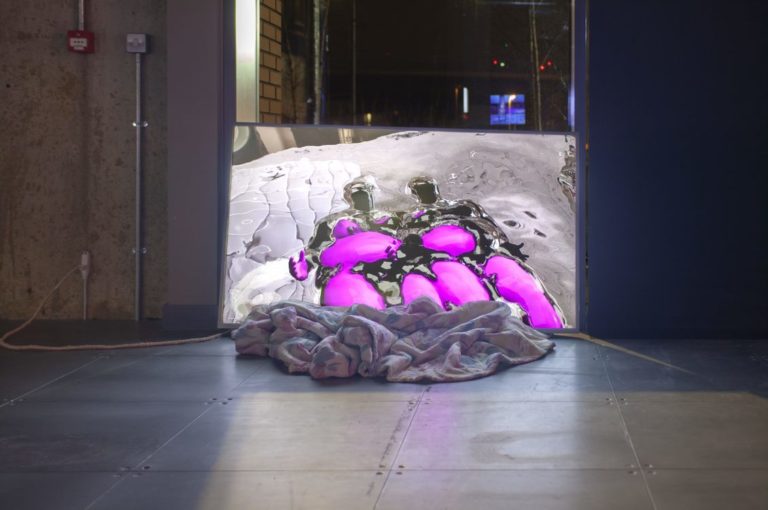 "by your hands i open/ spill out./ i'm the inside of an egg/ i pour/ we bloom/ magma rushing from a jagged crown of earth/ molten and dangerous and alive/ can't you feel?", 2018, 3D animation, comforter, and embroidery floss on extension cord. Installation at arebyte Gallery, London, U.K. Courtesy of the artist. Photo: Christopher MacInnes, image courtesy of arebyte Gallery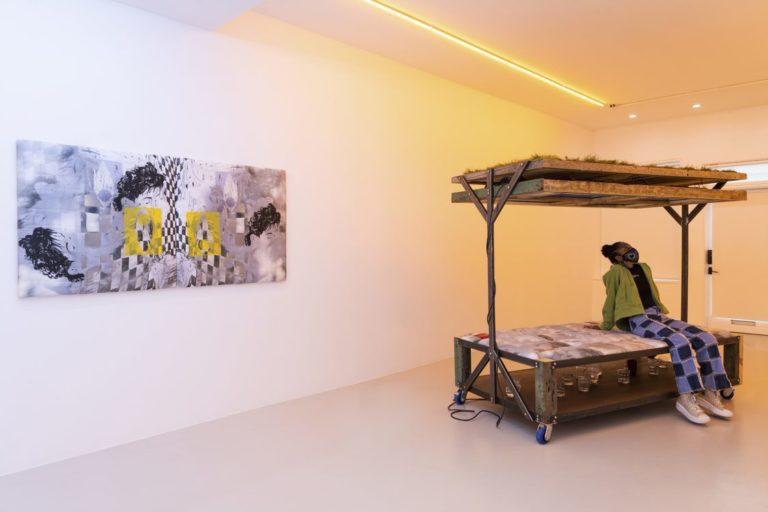 Installation view of "Vision of Beauty UNISEX," 2021, and "Etheric Bridge: spring's sutures," 2021 at Springsteen Gallery Baltimore, MD. Courtesy of the artist. Image courtesy of Springsteen, Baltimore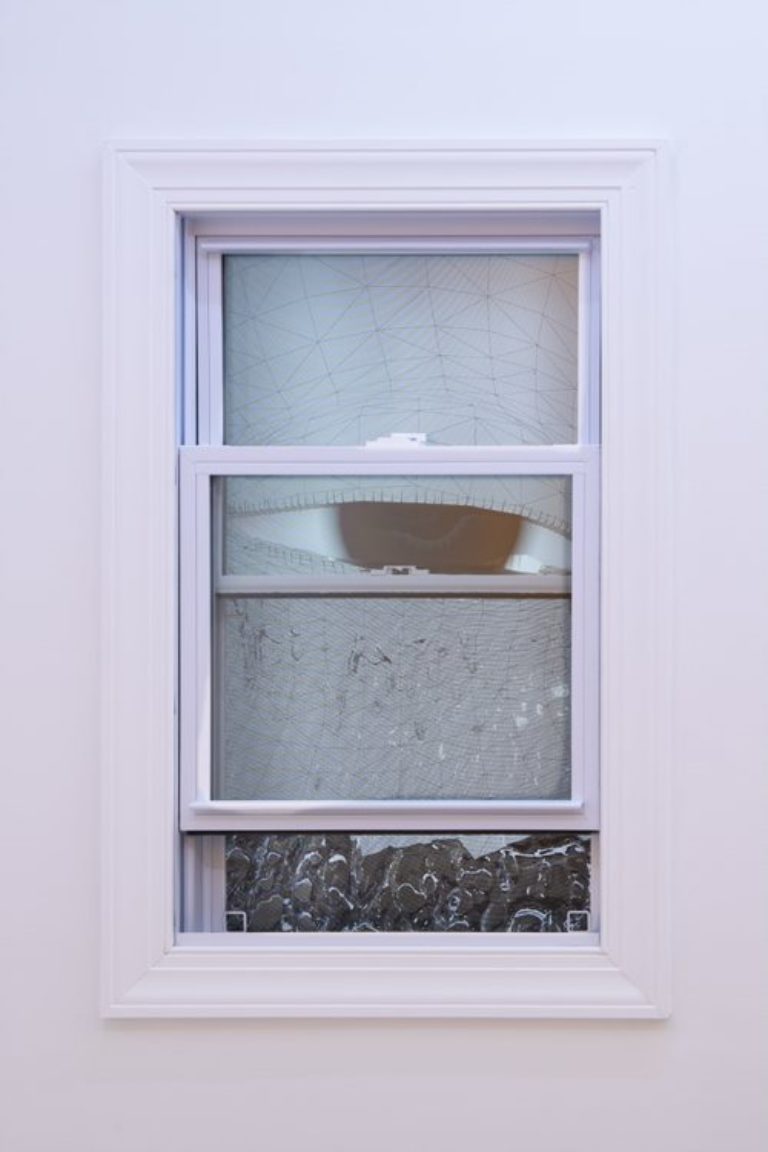 "Fountain Body I (Catharsis)," 2019, 3D animation and window at Springsteen Gallery, Baltimore, MD. Courtesy of the artist. Image courtesy of Springsteen, Baltimore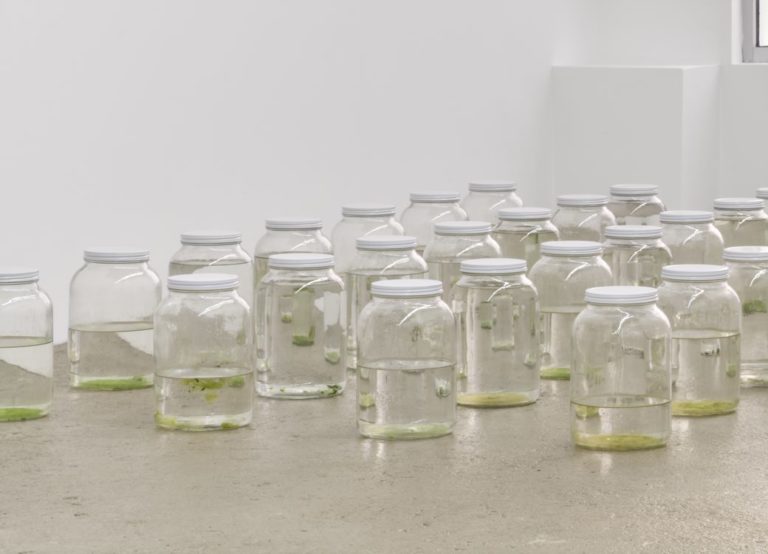 "Untitled," 2020 -ongoing (detail), 45 one gallon glass jars, rain gutter water, size variable. Installation at M23 New York, NY. Courtesy of the artist. Image courtesy of M23, New York