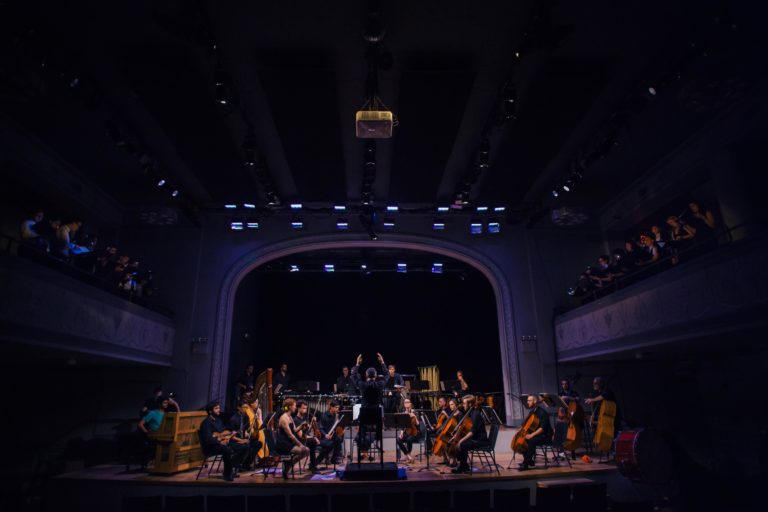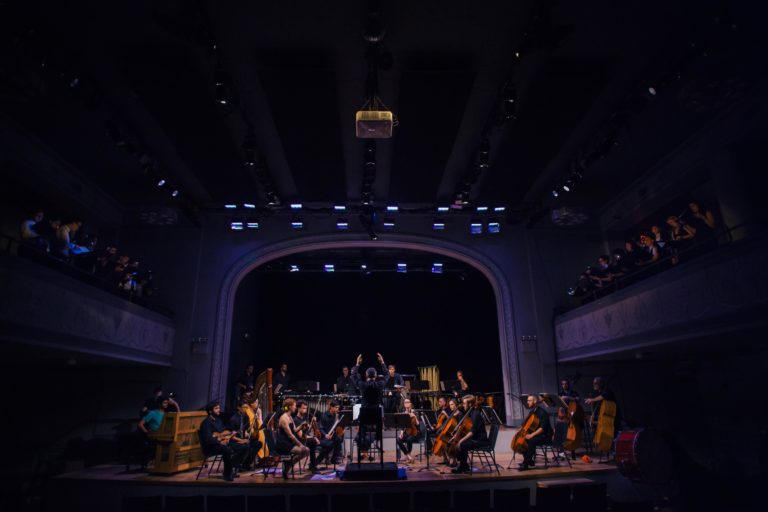 Enjoy an outdoor evening concert in the garden with the String Orchestra of Brooklyn, a close-knit group of musicians dedicated to exploring the breadth of the string repertoire, from the concerti of Bach to the latest experimental works by emerging composers.
Featured in this evening's program is Zach Layton's Stridulitrum (2013), a composition for strings, bowed electric guitar and insect chorus. Layton is a guitarist, composer, curator, teacher and media artist whose work explores human and non-human sound production techniques, biofeedback, improvisation, indeterminacy and histories of the visual representation of sound and vibration. In Stridulitrum, he incorporates field recordings of crickets and other chirping insects with his string arrangement, creating sonic connections between human-made music and harmonies found in nature.

Also on the program will be Scott Wollschleger's Outside Only Sound and Darian Thomas' Floret Ephemera, which also work in concert with ambient sounds of the natural environment.
This event is free with admission to the grounds, but registration is strongly encouraged. Register here or by calling 718.549.3200 x251. If you have any questions about this program or registration, please contact us at visualarts@wavehill.org or by calling the number and extension provided above.
In the event of rain or other inclement weather, the concert will move indoors to Armor Hall, which has limited capacity. Registered guests will get priority seating.
This program is held in conjunction with Eco-Urgency: Now or Never, an exhibition organized by Wave Hill in partnership with Lehman College Art Gallery. The concert was curated by former Curator of Performing Arts Ginger Dolden.
What's happening at Wave Hill