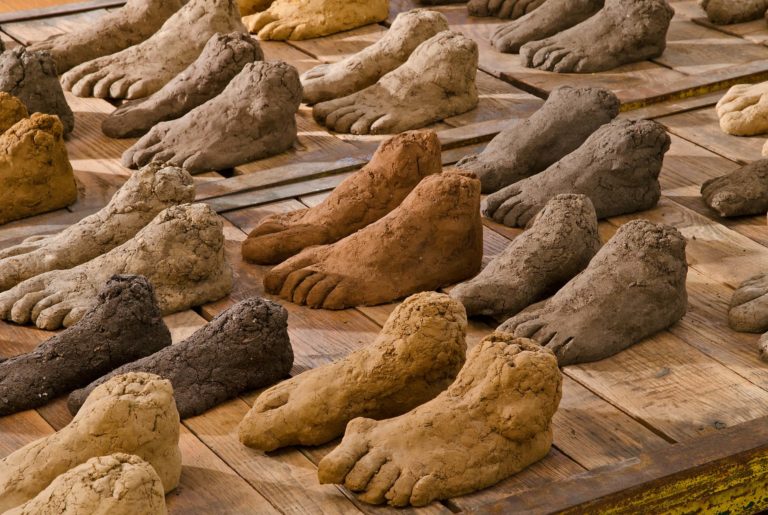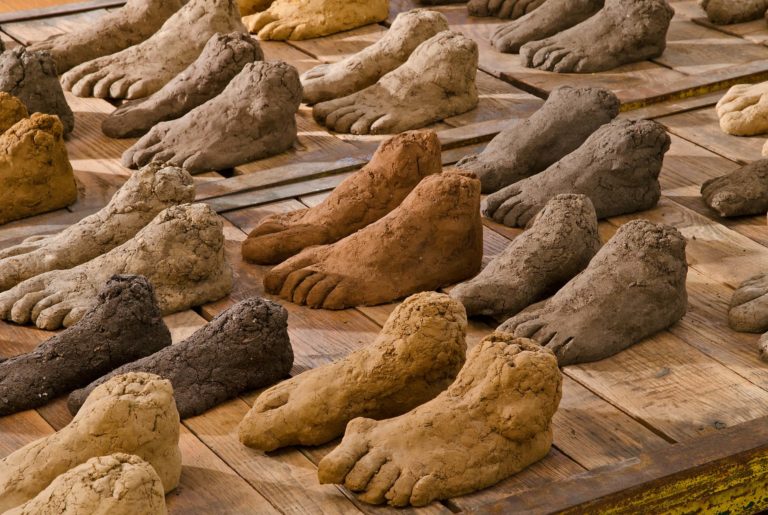 This is the first retrospective to trace the expansive work of Jackie Brookner (1945-2015), an artist focused on environmental issues. Her groundbreaking, remediative sculptural environments were designed as ecological filters to cleanse gray water, urban storm water and agricultural runoff. The exhibition includes early bronze sculptures and drawings from the 1980s, as well as the seminal Of Earth and Cotton project, which traveled through the American south in the 1990s. Her biosculpture I'm You, 2000, created for Wave Hill's exhibition Abundant Invention, will be reinstalled alongside documentation of her public projects in San Jose, CA; West Palm Beach, FL; Cincinnati, OH; Fargo, ND; and Salo, Finland. Not only did she make environmental concerns visible, but she increasingly catalyzed people in a process to define spaces in their communities.

Jackie Brookner was based in New York for her entire artistic career. She received a BA in art history from Wellesley College in 1967, and completed the work for a PH.D. in art history from Harvard University, before shifting her focus to sculpture in 1971. She came to New York and lived in SoHo, then an emergent artist neighborhood. She studied at The New York Studio School and experimented with sculpture in steel and cast bronze, as well as drawing in graphite. A passionate teacher, she inspired students at Parsons The New School for Design from 1980 until her death. From 2000 on, she created public projects for wetlands, rivers, streams and storm-water runoff that unite water remediation and public art. Throughout her career,she exhibited widely and has been included in many publications on the topic of public art and environmental remediation.

Curated by independent curator Amy Lipton and Wave Hill Senior Curator Jennifer McGregor.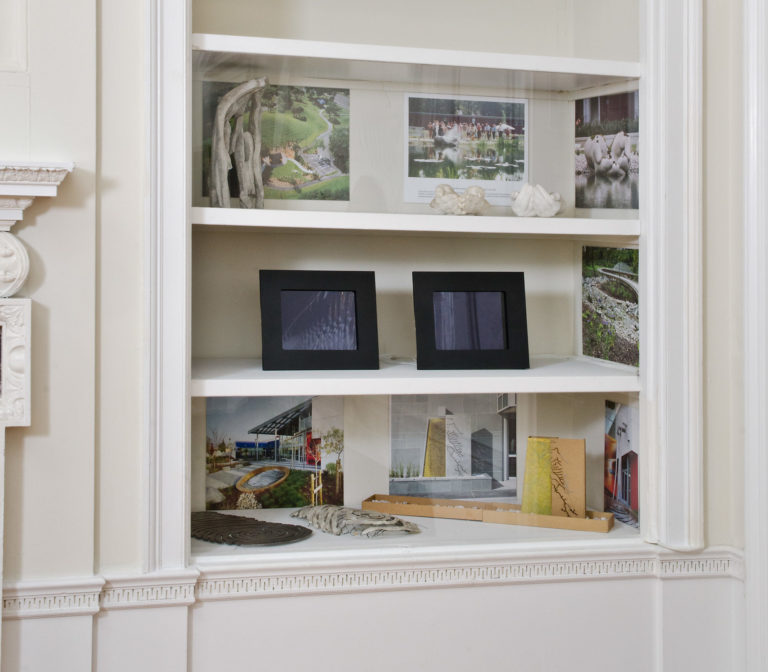 Jackie Brookner public art projects presented with models, photographs, and iPad presentations. Photo: Stefan Hagen.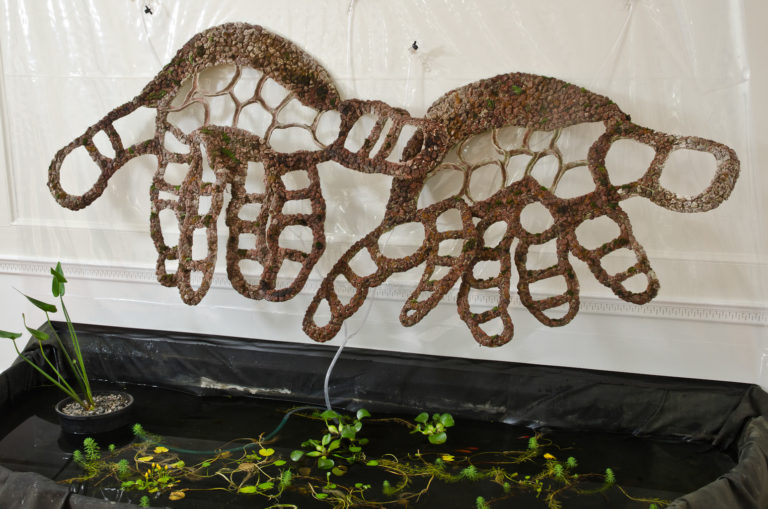 Jackie Brookner, "I'm You", 2000, steel, volcanic rock, moss, water, plants, fish, rubber, plywood, misting system and pumps. 67 x 112 x 50 inches. © Estate of Jackie Brookner. Photo: Stefan Hagen.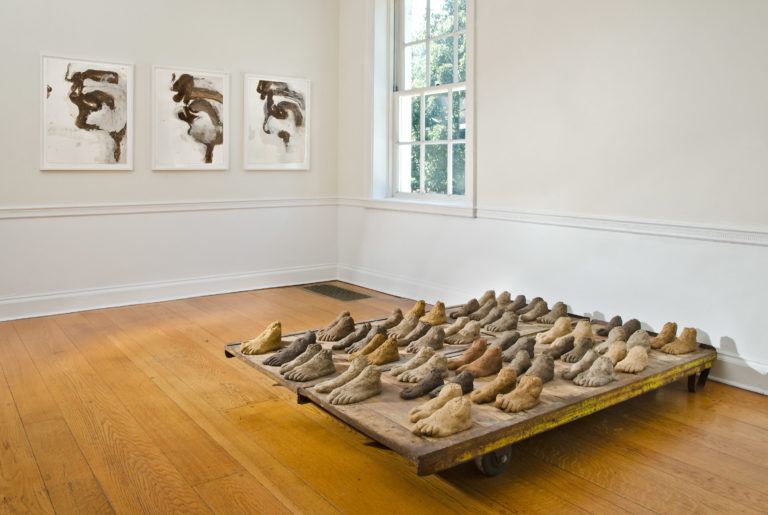 Jackie Brookner, "Of Cotton & Earth", 1994-98, earth on wood shipping skids, 34 portraits. Collection of the National Civil Rights Museum, Memphis, TN. "Untitled" (Mud Drawings), 1996, earth on paper. 30 x 22 inches. © Estate of Jackie Brookner. Photo: Stefan Hagen.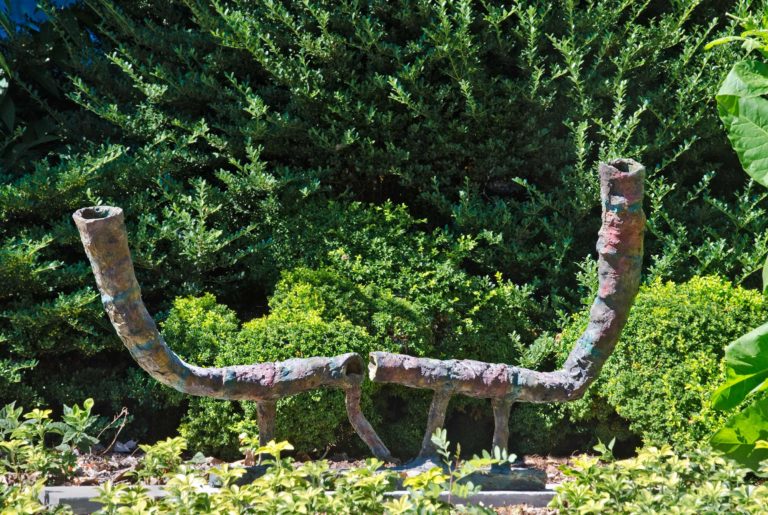 Jackie Brookner, "Opening I", 1983, painted bronze, 32 1/2 x 53 x 11 ½ inches. © Estate of Jackie Brookner.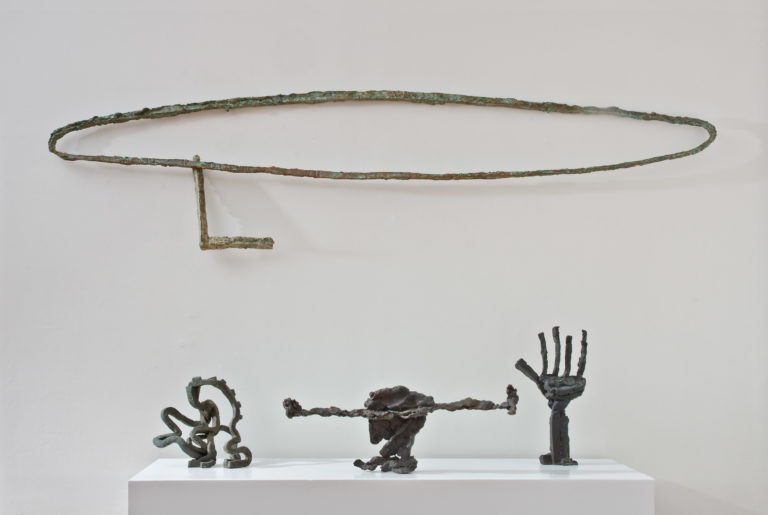 Jackie Brookner, "Ongwe", 1979, bronze, 85 x 20 x 2 1/2 inches. Private collection (above); "Knot Dancers Choice", 1980, bronze, 11 x 11 x 9 inches; "Open Stretch", 1983, Bronze, 9 3/4 x 25 1/2 x 5 1/2 inches; "Hand", 1980, bronze, 17 x 9 x 3 inches (left to right). © Estate of Jackie Brookner. Photo: Stefan Hagen.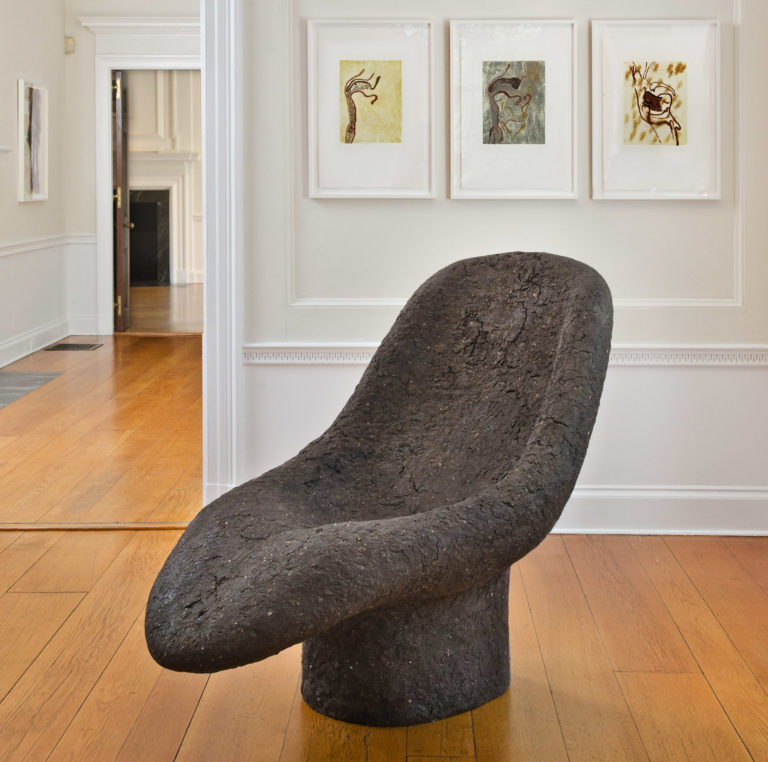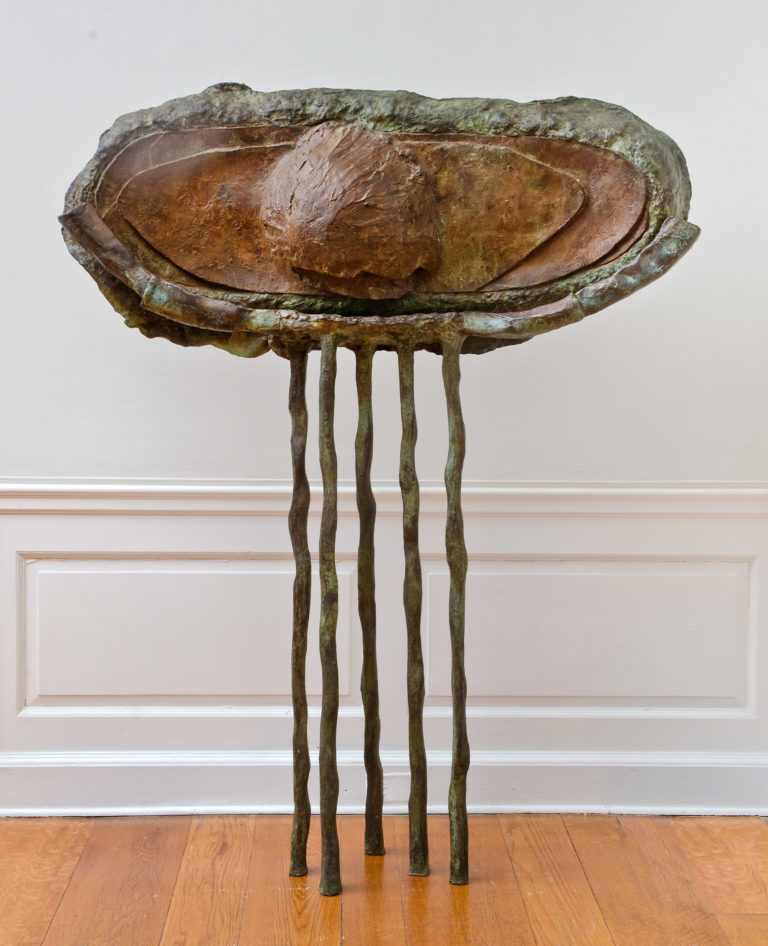 Carolee Schneemann, Jackie Brookner and Morehshin Allahyari Channel the Feminence of the World

- Roger Denson, Huffington Post, November 24, 2016 Read