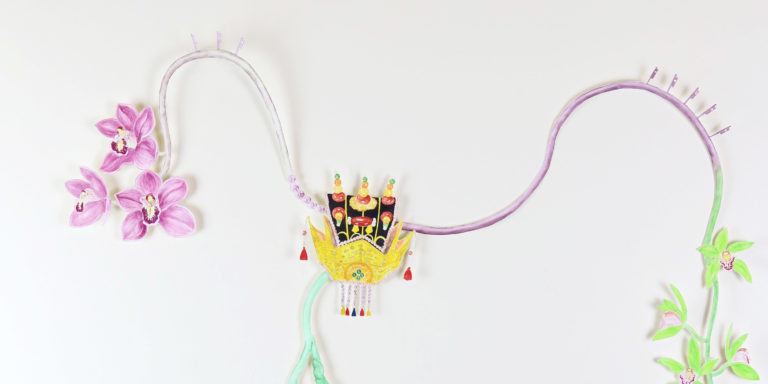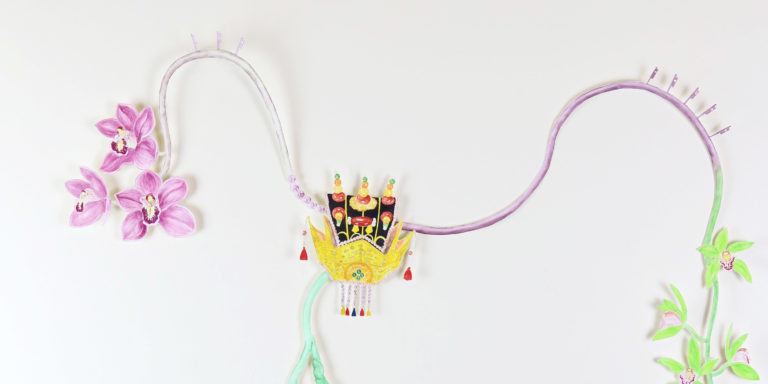 Jae Hi Ahn's work centers on community well-being and human relationships to nature, racism and sexism through installation, sculpture, drawing and photography. Her site-specific installation The Condolence Message incorporates porcelain pieces, a sculpture of microcentrifuge tubes and cutouts of floral watercolors that bind the past to the present. Based in part on a sympathy letter that a 16th-century ancestor wrote to his late wife—who passed due to postpartum-related complications—and on a condolence-message project that circulated during the Covid-19 pandemic, the artist has created a space dedicated to communities who are suffering physical, emotional, mental and spiritual trauma because of social inequity.
Jae Hi Ahn

Jae Hi Ahn

Jae Hi Ahn's work has been presented widely in New York at venues that include Chashama, NYC; Steinhardt Conservatory Gallery at Brooklyn Botanic Garden; Broadway Windows at New York University; The Field Sculpture Park at Art Omi, Ghent; Elizabeth Foundation for the Arts, NYC; LMCC's Arts Center at Governors Island; and Nathan Cummings Foundation, NYC. She has been awarded grants from the Puffin Foundation, Brooklyn Arts Council Community Arts Regrant (NYCDCA), LMCC Swing Space Grant, and has participated in residencies at Stone Quarry Hill Art Park, Cazenovia, NY; Ragdale Foundation Residency, Lake Forest, IL; Urban Artist Initiative Fellowship, New York, NY; and Sculpture Space Residency, Utica, NY. Ahn earned a BFA in sculpture from Chungnam National University, South Korea, and an MFA from Long Island University Post, Brookville, NY.

Learn more about the artist at jaehiahn.com

Photo courtesy of the artist.