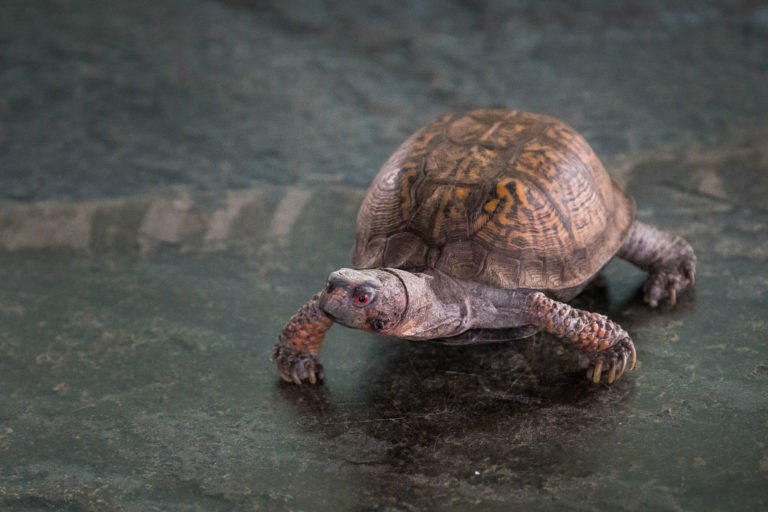 Discover the amazing—and sometimes strange—adaptations that allow cold-blooded animals to survive harsh winters. With live animal ambassadors from the Tenafly Nature Museum, learn about a variety of body coverings, and the relationship between their needs and the places they live. An environmental educator from the Museum reveals strategies that cold-blooded creatures, including snakes and turtles, use to survive both cold and warm temperatures. Gain a respect for reptiles and amphibians while discovering how people are similar to, and different from, each species. Appropriate for ages six and older with an adult companion. Hibernators Weekend event.
This event meets in Wave Hill House's Armor Hall, located on the ground floor of the House.
Registration not required. Space is limited.
Questions? Please email us at information@wavehill.org or call 718.549.3200 x251.
Wave Hill House is accessible to all our visitors. Wave Hill House and Armor Hall are wheelchair-accessible. There is an accessible, ground-level entrance at the front of the building with a power-assist door. The restroom on the ground level is all-gender and ADA-compliant. Additional ADA-compliant restrooms are available on the lower level, which can be accessed by an elevator. This event is located on the first floor of the building. Audience-style seating will be set up with space allowing for distancing and wheelchair access. Instructors will use amplification and move around the room throughout the presentation.

Tenafly Nature Center is a non-profit, independent, member-supported nature preserve located in Bergen County, New Jersey. Since 1961, TNC has nurtured an appreciation for nature, and been a leader in open-space preservation and environmental education for our community and beyond.
More from Hibernators Weekend