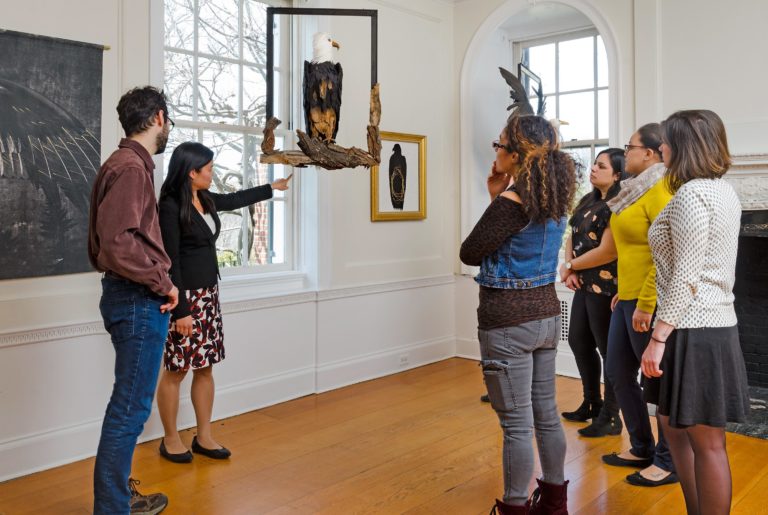 When
Where
Meet at Glyndor Gallery Greeter Desk
Price
Free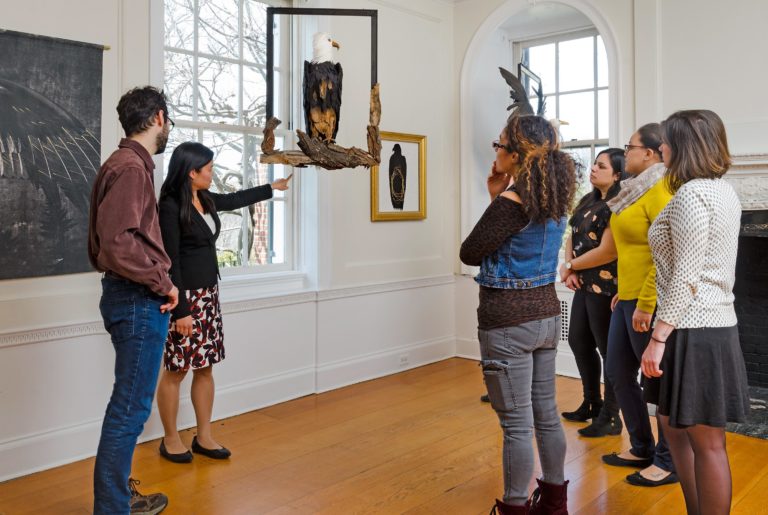 On this special weekend, guided tours of the current exhibition, the American Society of Botanical Artists' 25th Annual International, will be offered on both Saturday and Sunday at 2PM. The juried exhibition celebrates the enduring appeal of nature as a subject for artists, as well as the rich diversity of plants in Wave Hill's gardens. Selected by exhibition jurors John Pastoriza-Piñol, botanical artist and educator; Karen Kluglein, botanical artist and instructor; and Eileen Jeng Lynch, former Wave Hill Curator of Visual Arts, an outstanding selection of 45 artworks showcases a range of botanical interests by seasoned artists. Each tour lasts approximately 45 minutes.
Today's tour features current exhibitions.
Registration not required.
Questions? Please email us at information@wavehill.org or call the telephone number and extension above.
Glyndor Gallery is wheelchair-accessible. There is an accessible, ground-level entrance at the front of the building with an elevator that provides access to the gallery level. The Sunroom Project Space can be accessed with an ADA-compliant ramp. The restroom on the gallery level is all-gender and ADA-compliant.
More from Home for the Holidays Weekend