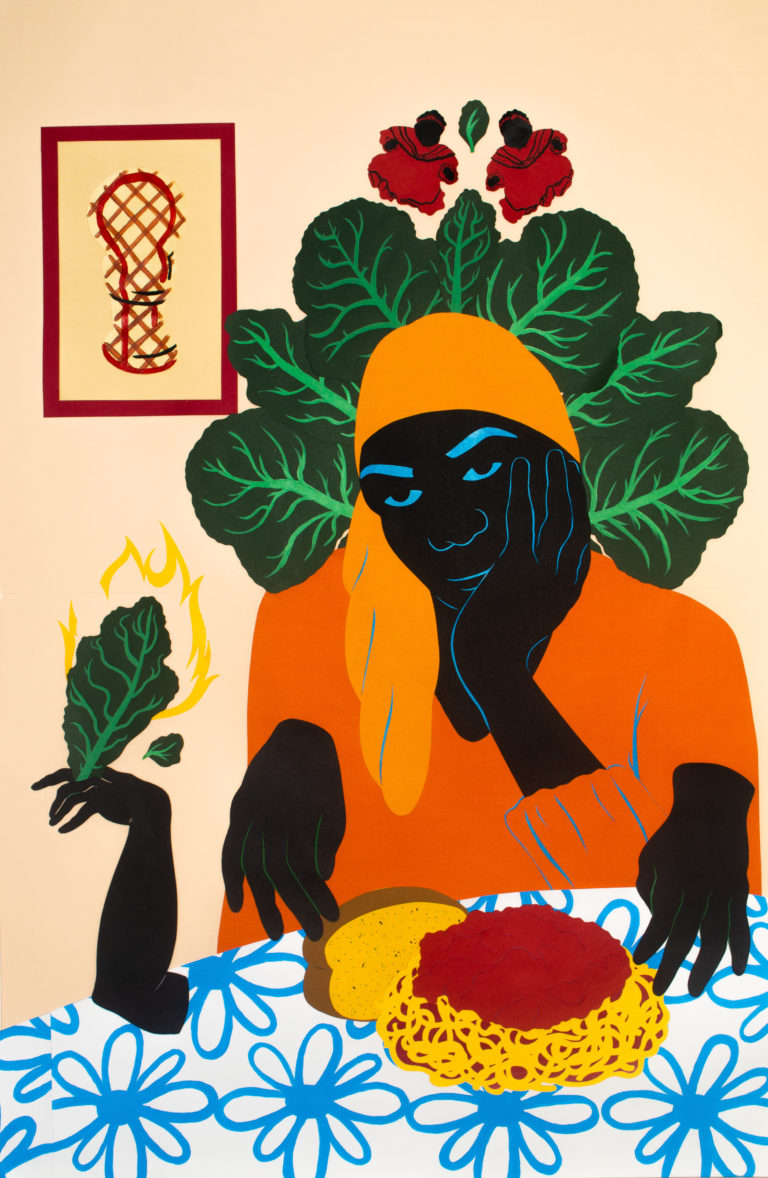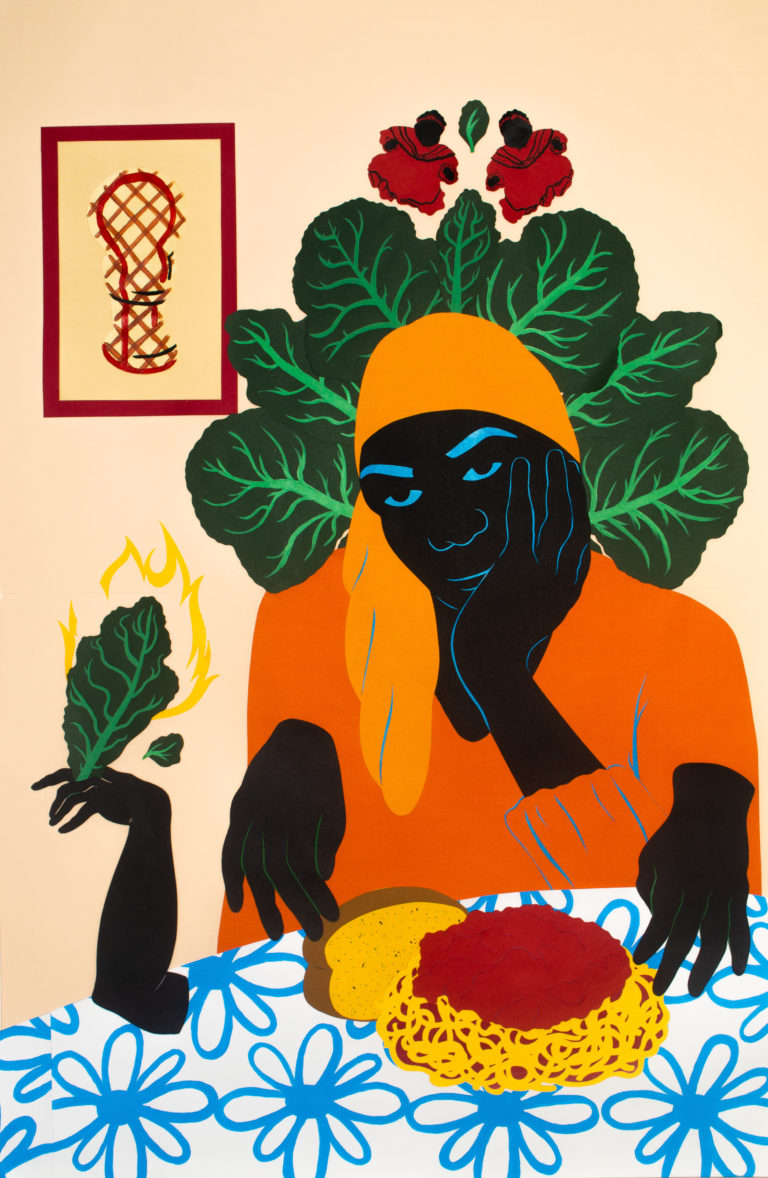 Displayed inside the former domestic setting of Wave Hill House, The Nature of Family Portraits looks to artists who expand on traditions of the family portrait. While each artist's approach is distinct and personal, the exhibited works all reference and rely upon depictions of nature, flora and landscapes to complement and complicate our understanding of how family relationships and lineage can be represented.

In some cases, fruits and vegetables recall intimate moments shared during meals or link back to culinary traditions passed down through family. By rendering landscapes, both distant and nearby, artists reflect on how stories of migration or displacement influence their understanding of the family unit, particularly when access to the land that holds ancestral or cultural history is limited but not forgotten.

To further expand the notions of kinship, artists use surrealistic depictions of nature and people to reflect both personal and collective imaginings. In examining how themes of home, social histories, displacement and imagination are depicted within contemporary examples of family portraits, the exhibition reflects a myriad of relationships that constitute the family today, including the nuclear family, diasporic and ancestral lineages and chosen families within self-made communities.
The Nature of Family Portraits is organized by Assistant Curator Jesse Bandler Firestone and features works by Destiny Belgrave, Sean-Kierre Lyons, Devin Osorio, Maia Cruz Palileo.
Destiny Belgrave

Destiny Belgrave

Destiny Belgrave is a mixed media artist who uses papercuts as her primary medium and looks to family as a source of inspiration. The theme of food is central in much of Belgrave's work, incorporating the kitchen, cooking and ingredients to evoke memories, family dynamics and cultural traditions. Belgrave was born and raised in Brooklyn and nurtured with a Bajan and African American upbringing. She is currently participating in Smack Mellon's 2021–22 Studio Program in Brooklyn, NY. She earned a BFA from the Maryland Institute College of Art in 2018. Since then, her work has been shown locally and internationally.

Sean-Kierre Lyons

Sean-Kierre Lyons

Through drawing, painting and sculpture, Sean-Kierre Lyons opens portals to envision an alternate universe: a fantastic planet called the Black Flower Forest. Materializing as intricately embellished natural beings, flowers and insects, Lyons' psychedelic figures are benevolent keepers of the forest, embodying a chosen family and community rooted in resilience, reciprocity and joy. Based in New York City, Lyons has participated in solo and group exhibitions at Larrie, Fortnight Institute, Jack Hanley Gallery, all in New York, and NADA Miami. Their work has also been presented in group shows at HOUSING, New York; BronxArtSpace; OCHI PROJECTS, Los Angeles; Kunstverein München and MoMA PS1's Greater New York exhibition.

Devin Osorio

Devin Osorio

Devin Osorio grew up as a first-generation Dominican American in the Northern Manhattan neighborhood of Washington Heights, where he finds inspiration from the strong Dominican presence and the cultural and socioeconomic diversity. Using shared and self-reflective symbolism, Osorio honors Dominican men and women through shrine-like paintings that incorporate plants, animals and glyphs to create a visual vernacular of and for the Dominican American community. His work has been exhibited in New York, Atlanta and Los Angeles. Osorio earned a BFA from Savannah College of Art and Design.

Maia Cruz Palileo

Maia Cruz Palileo

Maia Cruz Palileo is a multidisciplinary, Brooklyn-based artist whose work explores the themes of migration and the permeable concept of home. Influenced by the oral history of their family's arrival in the United States from the Philippines, as well as the history between the two countries, Palileo infuses these narratives with memories and imagination, bordering the line between fact and fiction, while remaining convincingly familiar. Palileo has had solo exhibitions at Kimball Art Center, Park City, UT; CCA Wattis Institute for Contemporary Art, San Francisco; Katzen Museum, American University, Washington, DC; Monique Meloche Gallery, Chicago; and Pioneer Works, Brooklyn. They earned a BA in studio art from Mount Holyoke College and an MFA in sculpture from Brooklyn College.