For the 11th consecutive year, Glyndor Gallery became a workspace for New York-area artists to explore the winter landscape as a source of inspiration. Intimate exposure to Wave Hill's thriving plant collections, landscape, history and visitors allowed each artist to develop new work based on direct observation and communion with nature. The participating artists for 2020 were: Stephanie Alvarado, Ezra Benus, Maya Ciarrocchi, Environmental Performance Agency (EPA), LoVid, Linda Lauro-Lazin, Samanta Batra Mehta, Beatrice Modisett, Salvador Muñoz, Kymia Nawabi, Tiffany Jaeyeon Shin and Elizabeth Velázquez.
Artists shared their studio practice with the public at Drop-In Sundays in January, February and March, and Open Studios were scheduled at the end of the sessions. In addition, Stephanie Alvarado and Samanta Batra Mehta were guest artists at the Family Art Project, while LoVid (Tali Hinkis) and Elizabeth Velázquez offered workshops for adults.

Also on view this winter was a show celebrating the tenth anniversary of the workspace. Thirty alumni artists exhibited artwork made during, or inspired by, the residency. Winter Workspace Artists: Returning to the Source was on view from January 19 to March 17 in Wave Hill House.
* Scheduled to run until March 29, Winter Workspace Session 2 and Returning to the Source closed early, on March 18, due to the outbreak of COVID-19.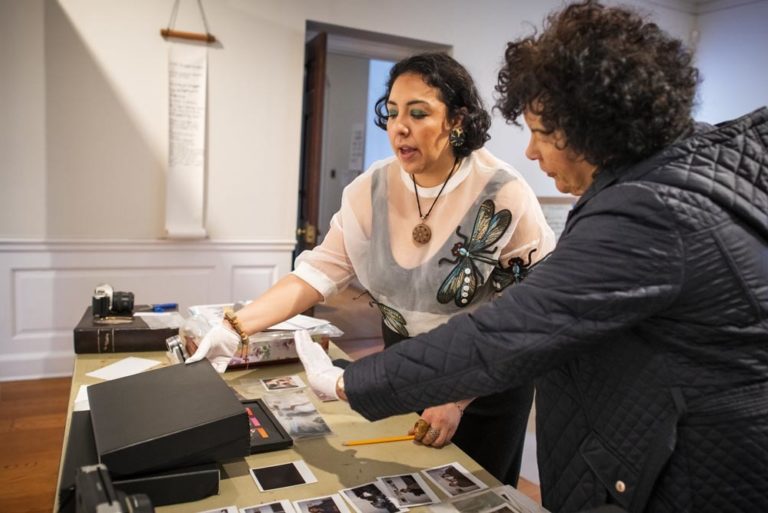 Stephanie Alvarado. Photo: Joshua Bright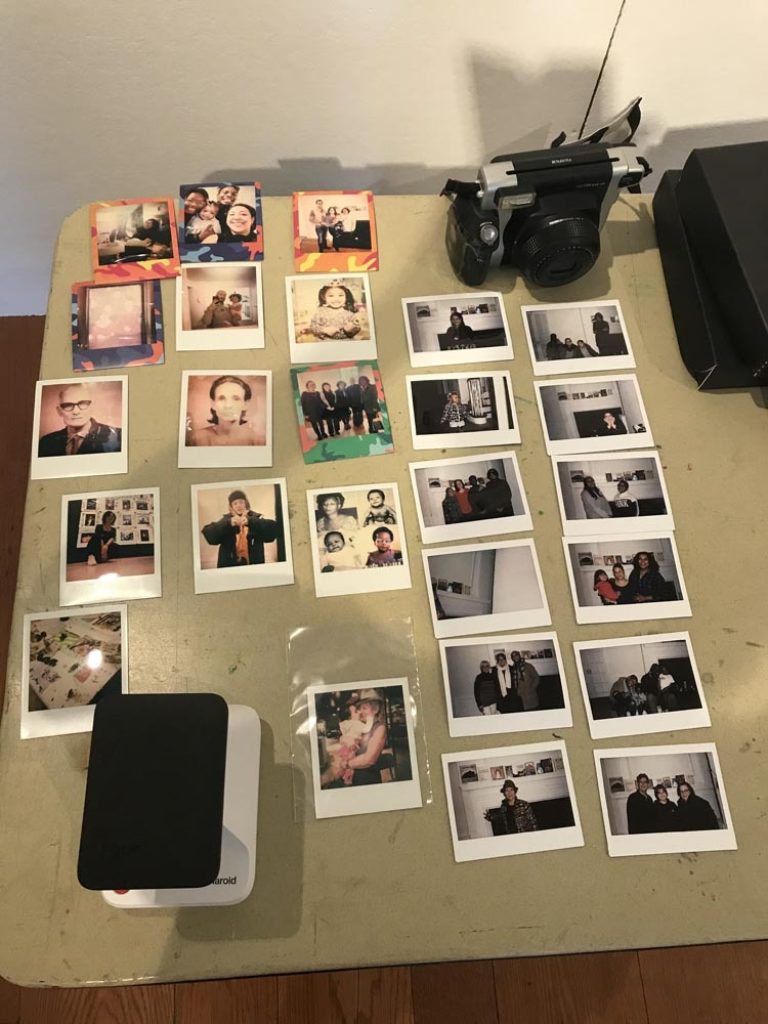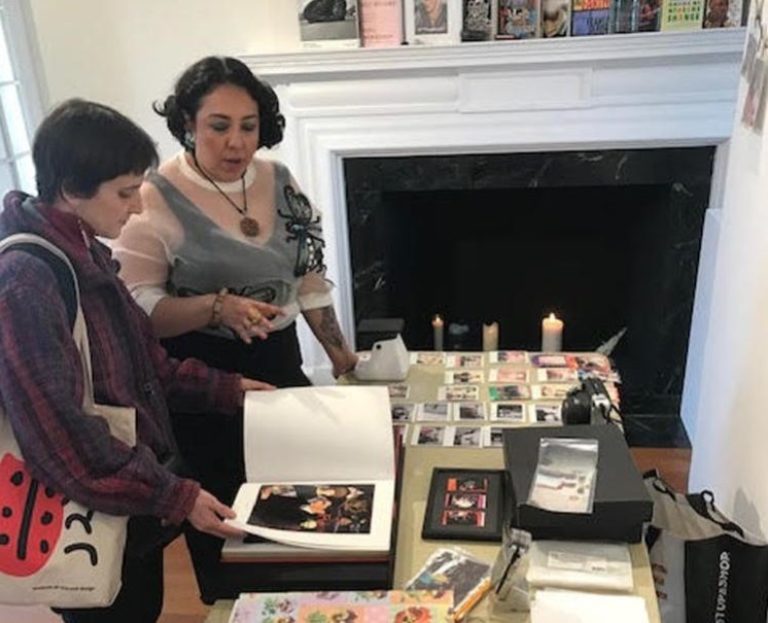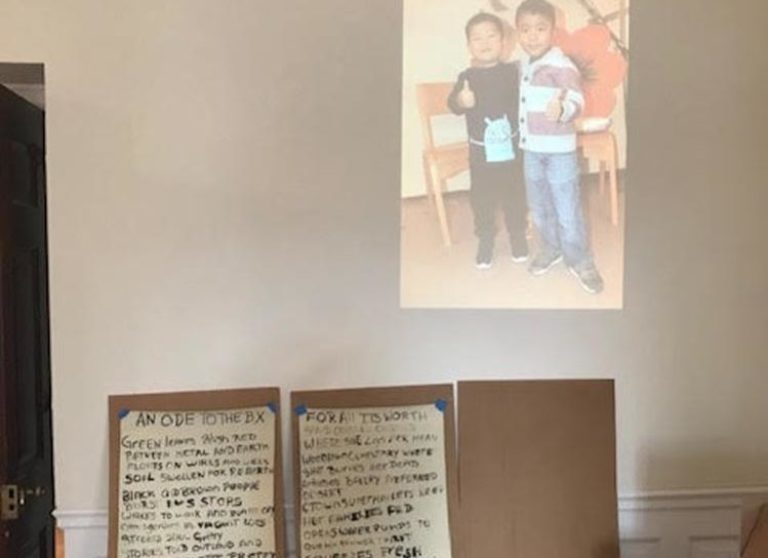 Poet and Bronx native Stephanie Alvarado focuses on intentional archiving, social justice, local memory and community building. Through participatory workshops, she encourages people to share their stories and build a shared sense of history and futurity. At the core of Alvarado's practice is a dedication to how language, both visual and linguistic, can become a tool for people, and their communities, to reclaim agency over their histories and narratives. Alvarado treated her studio as a collaborative space, where communities in the Bronx and visitors participated in her Bronx Photo Documentary project and considered how their histories are recorded and passed down.
"The Winter Workspace Residency was a dream come true. I felt super supported and encouraged to explore and experiment with new directions in my work as an interdisciplinary artist, archivist, and poet. It was the first time I fused all my work together and it was a life-changing experience. I appreciated the opportunity to bring in collaborators throughout to share the resources of this residency. The Family Art Project proved to be one of the most rewarding experiences of my life! The staff and interns were a pleasure to work with. I learned so much from being in community with everyone for six weeks."

—Stephanie Alvarado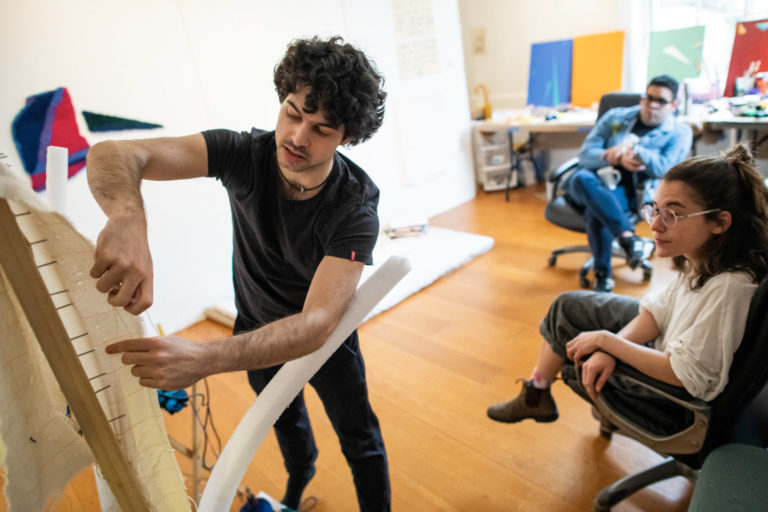 Ezra Benus. Photo: Joshua Bright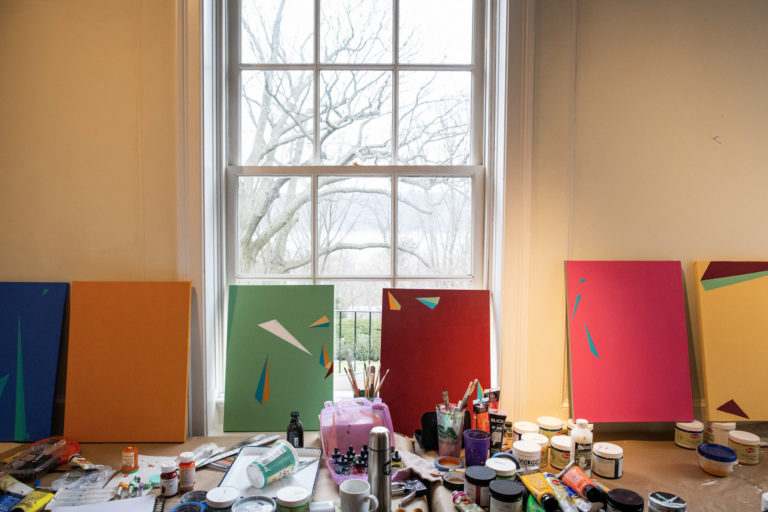 Ezra Benus. Photo: Joshua Bright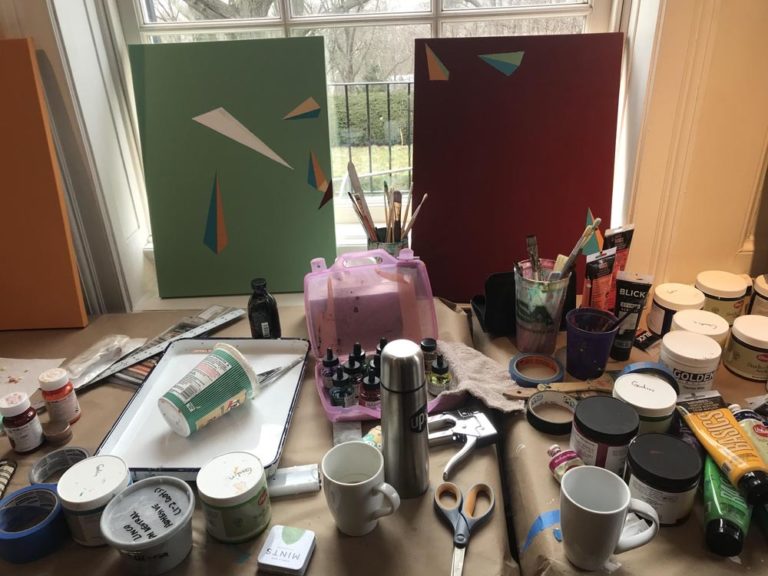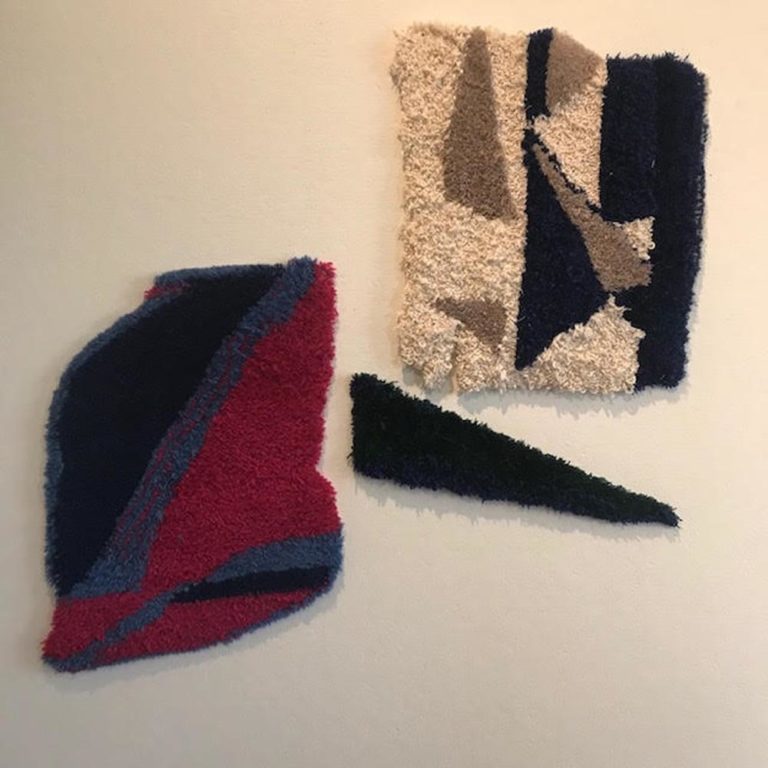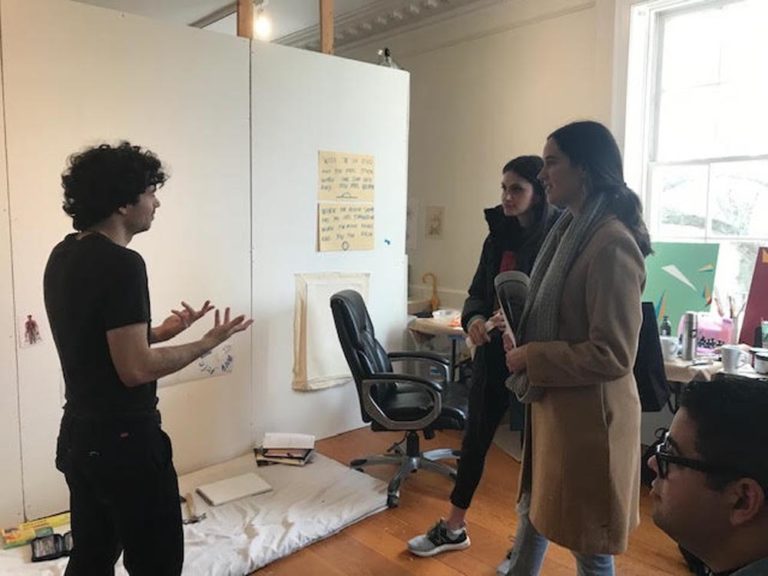 Artist, educator and curator Ezra Benus addresses a range of topics in his art, tapping into his background and experience in Jewish studies, art history and disability. In addition to exploring themes of care, pain, pharmacology and illness/health, Benus employs body and self as a site where social, political and spiritual forces collide. Through sculptural assemblages that feature both found objects and original works of art, Benus confronts our associations with materials and symbols common to the medical and hospitality industries as they relate to care and relationships. For Benus, the studio can become a site for discussion, storytelling, care, advocacy and intimacy. During the residency, Benus expanded his multimedia practice with a focus on paintings that use colors derived from his own medication and other materials that mark his daily life. 
Environmental Performance Agency. Photo: Joshua Bright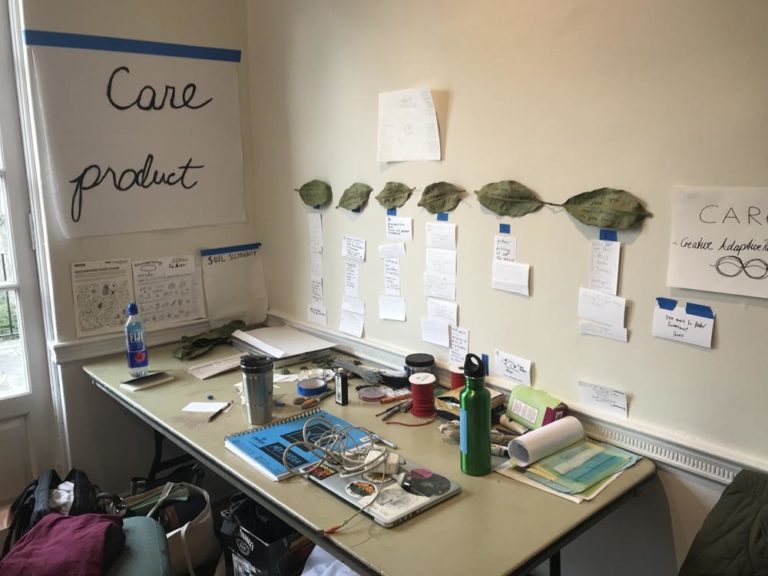 Environmental Performance Agency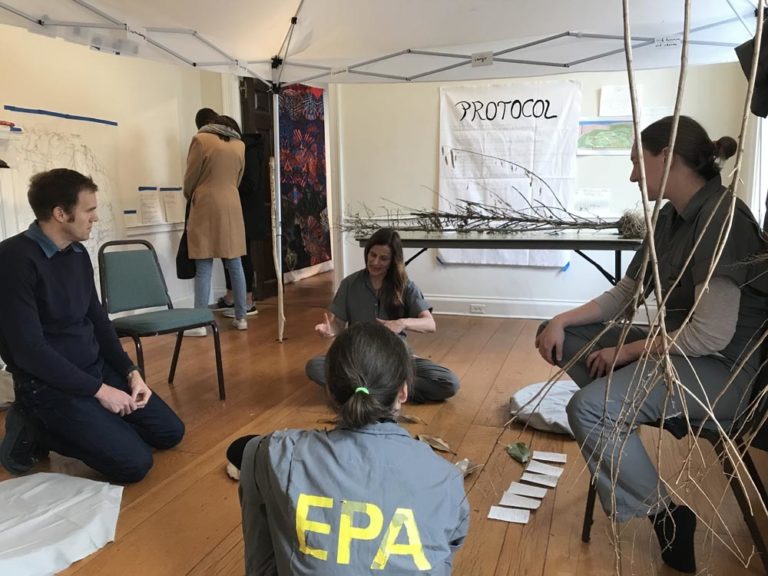 Environmental Performance Agency
Artist-collective Environmental Performance Agency (EPA) was founded in 2017 and named in response to the ongoing rollback of federal environmental policy at the U.S. Environmental Protection Agency. Appropriating the acronym EPA, the collective shifts thinking around the terms environment, performance and agency—using artistic, social and embodied practices to advocate for the agency of all living performers who co-create our environment, specifically through the lens of spontaneous urban plants, native or migrant. Current EPA Agents include Catherine Grau, andrea haenggi, Ellie Irons, Christopher Kennedy and spontaneous urban plants. At Wave Hill, EPA prepared for an public-facing project called the Multispecies Community Care Unit. They also focused specifically on the care of the garden with an emphasis on the composting cycle.
"Being in this residency and participating so actively–as the collective EPA and as individual artists--helped us really understand what it means to have uninterrupted working space and how important this is for further development of our work. Our work is very participative, so the residency made clear that we could think more in our artist practice about what is the audience we'd like to reach and how other people and cultures (plant or human) can become more part of our project process. The opportunity to develop new work was very helpful to us–especially in the winter, as our EPA public work is often seasonal."
—Environmental Performance Agency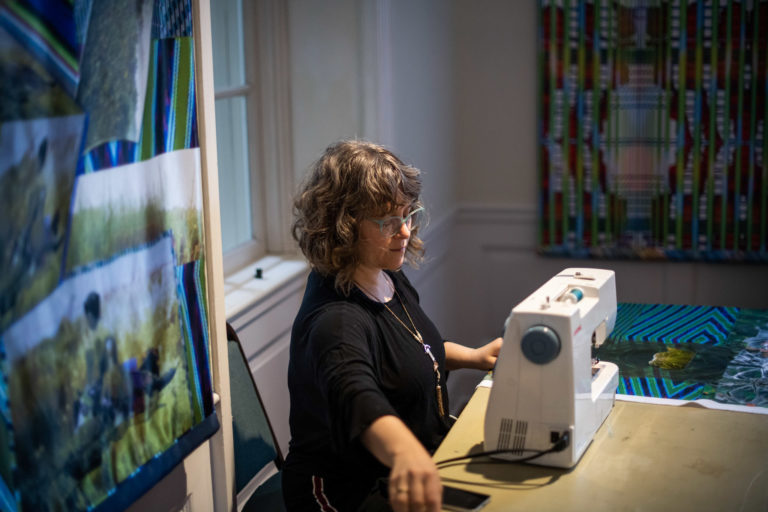 LoVid. Photo: Joshua Bright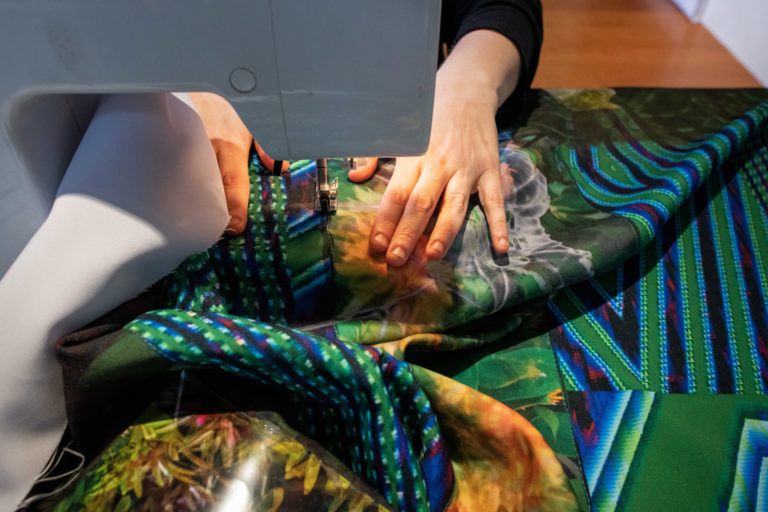 LoVid. Photo: Joshua Bright
LoVid's work includes live performance, public art, prints, tapestry, expansive media and time-based projects. Through this interdisciplinary practice, LoVid often explores overlapping systems of connectivity and communication that mark our contemporary condition. LoVid combines media and material, virtual and physical, natural and artificial, to explore the role of creative practice and art-making in a world increasingly dependent on mechanized processes. During the residency, LoVid used custom prints to create collages and tapestries. The visual element in these new works included images of Wave Hill's gardens and landscapes alongside digital-native abstract patterns. By physically altering digital images printed on fabric LoVid begins to question, blur and highlight our relationship between nature, technology, the body and image-making.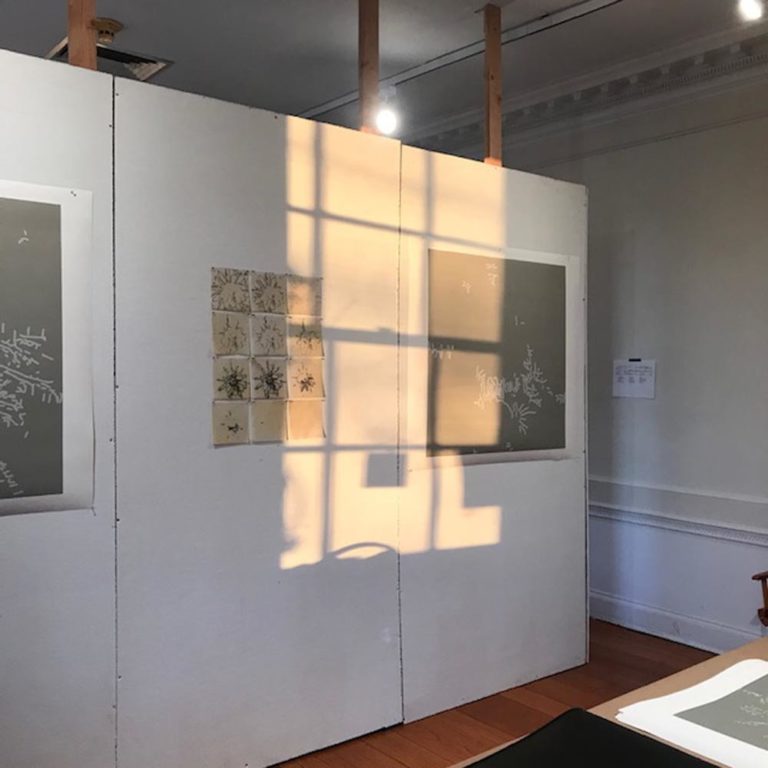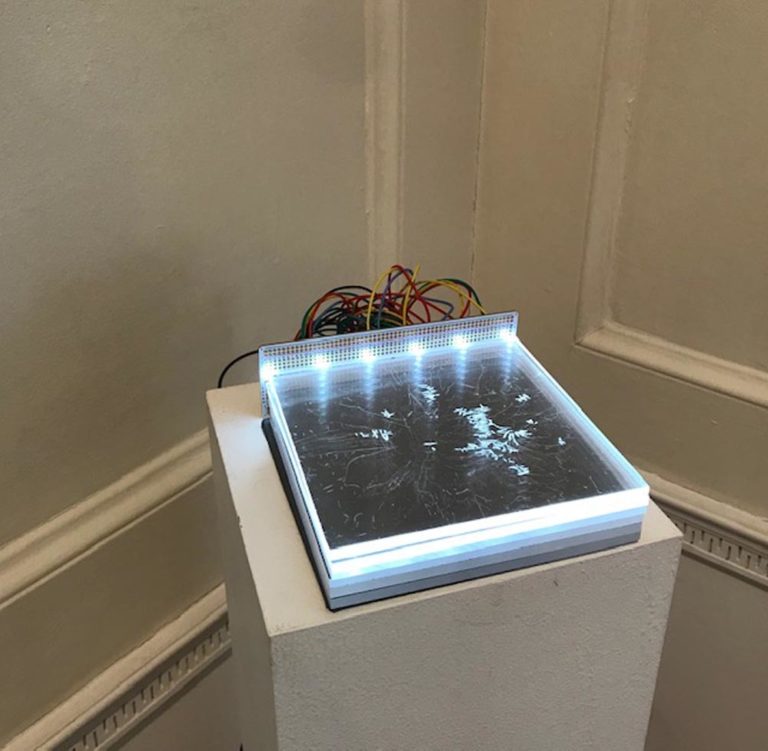 An artist and technologist, Linda Lauro-Lazin explores intersections of digital mark-making and abstraction, examining how landscape is rendered through images, paintings and memory. Using an intuitive process of digital manipulation, she reconstructs and reconfigures satellite imagery of far-off landscapes to further complicate the relationship between technology, access and nature. Within these synthetic landscapes, glitches appear like fissures in the earth, and generative algorithms take the form of floral blooms.  At Wave Hill, Lauro-Lazin examined the ephemeral nature of certain night-blooming flowers. Inspired by their scent, Lauro-Lazin developed a custom scent with Aroma Company Calderian Sense. Through experimental imaging, she also visualized sensorial aspects of these flowers' life cycle and the overlaps within the psychic, physical and spiritual lives of people.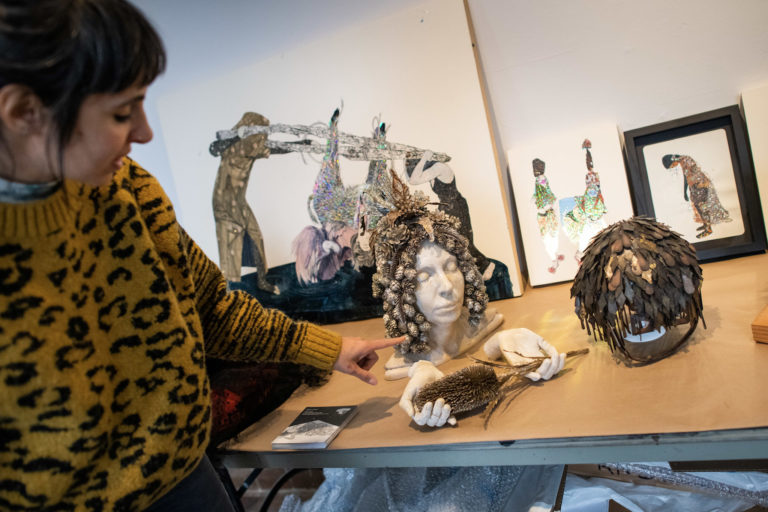 Kymia Nawabi. Photo: Joshua Bright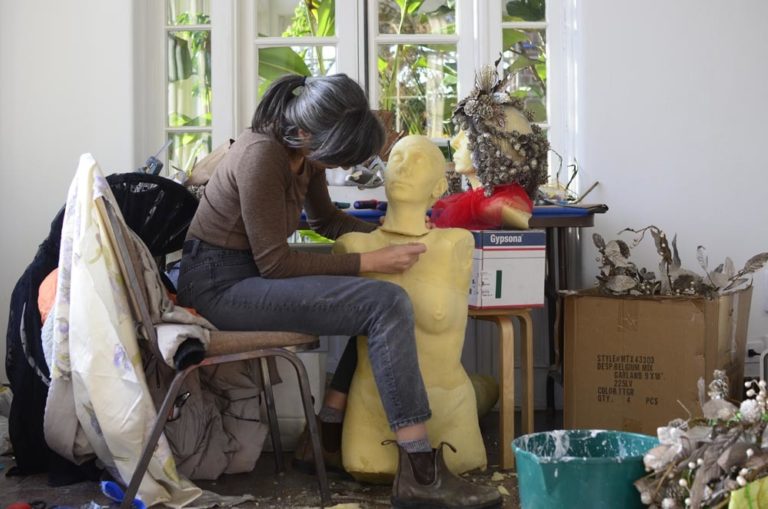 Artist and storyteller Kymia Nawabi weaves folklore and occultism with her own lived experiences, visualizing the slippage between the real and the metaphysical. Through drawings, sculptures and wearables, Nawabi fuses mythology and symbols, as well as references to her heritage and identity as a first-generation Iranian-American. During her residency, Nawabi continued to develop her folkloric worlds through explorations into sculpture-making, including casting. Nawabi used a range of techniques and materials to create sculptures that embodied elements of protection based on characters in her drawings.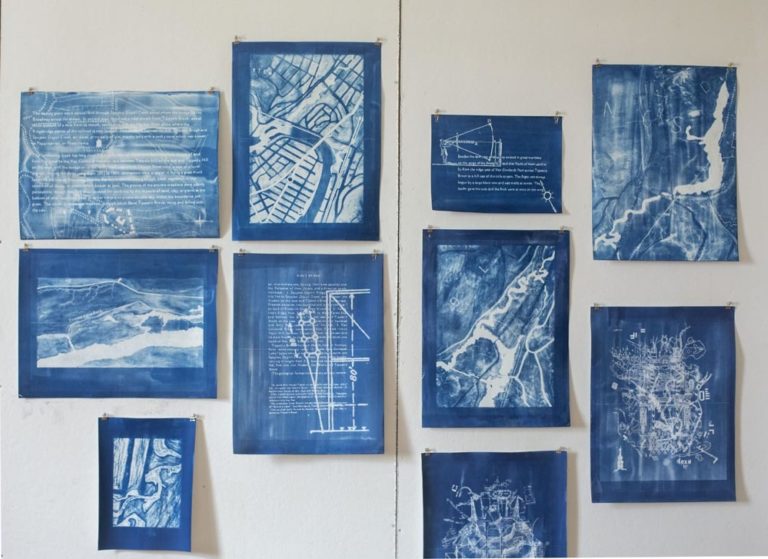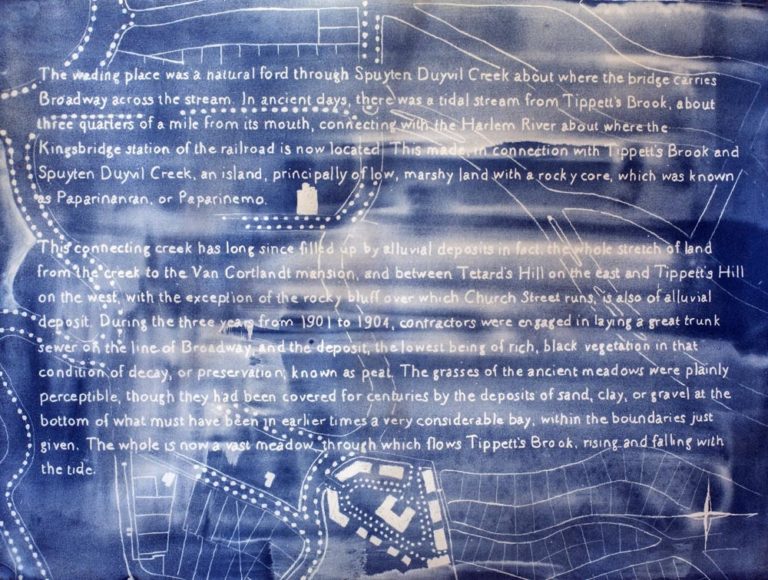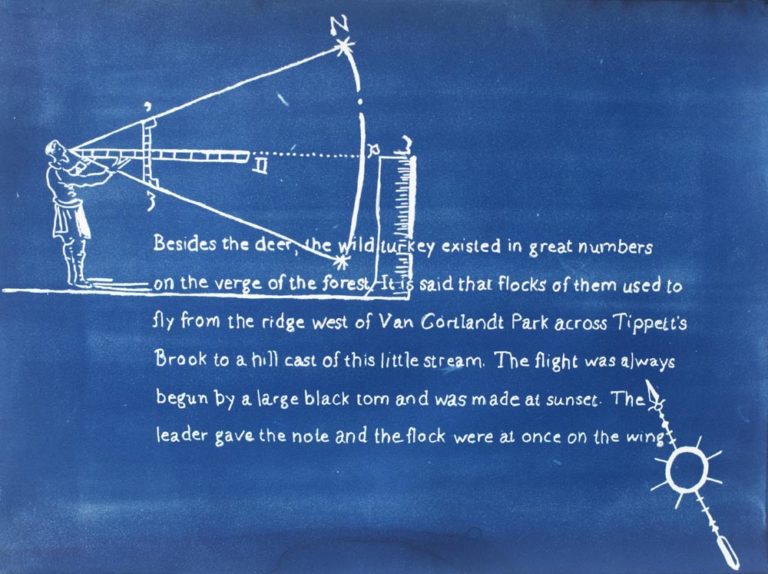 Maya Ciarrocchi uses storytelling and embodied mapmaking to reveal vanished histories. At Wave Hill, she continued developing Mosholu, an interdisciplinary walk and drawing series that maps the rerouting of Tibbetts Brook, a near-by Bronx waterway. Ciarrocchi is also designing a public walk and gathering raw materials for an accompanying artist book and audio/video guide. Once an important resource for food and navigation, Tibbetts Brook was called Mosholu by the Lenape. Although the original path has largely been forgotten, its presence may be seen in the contemporary landscape when there is significant flooding along the Broadway corridor.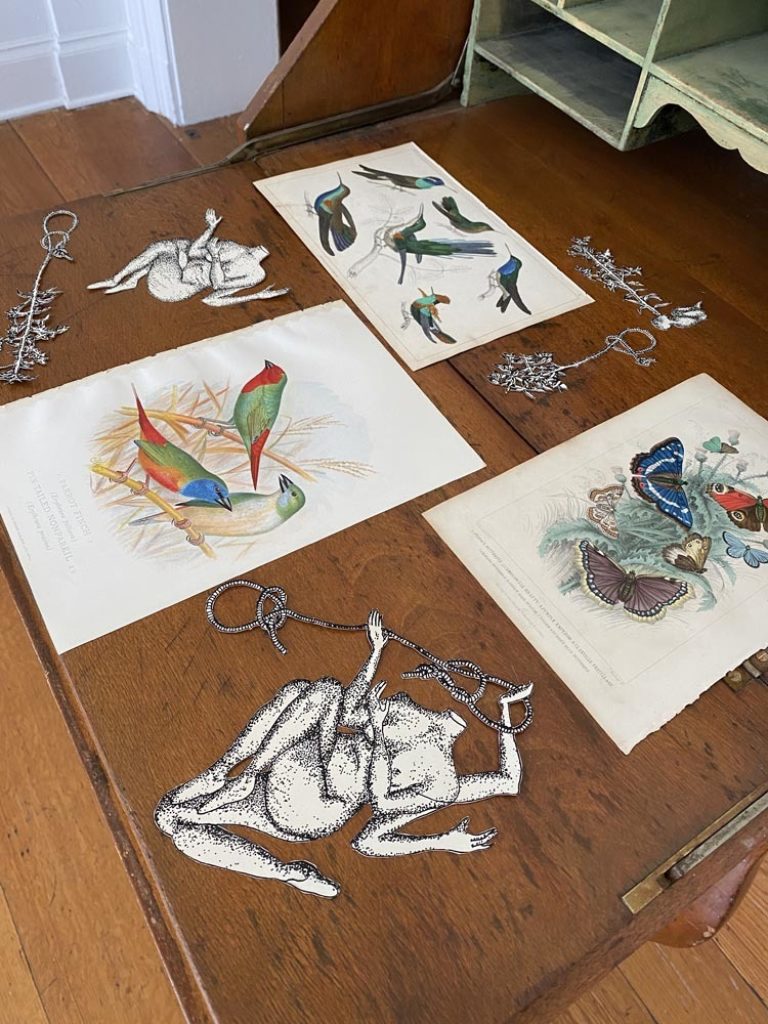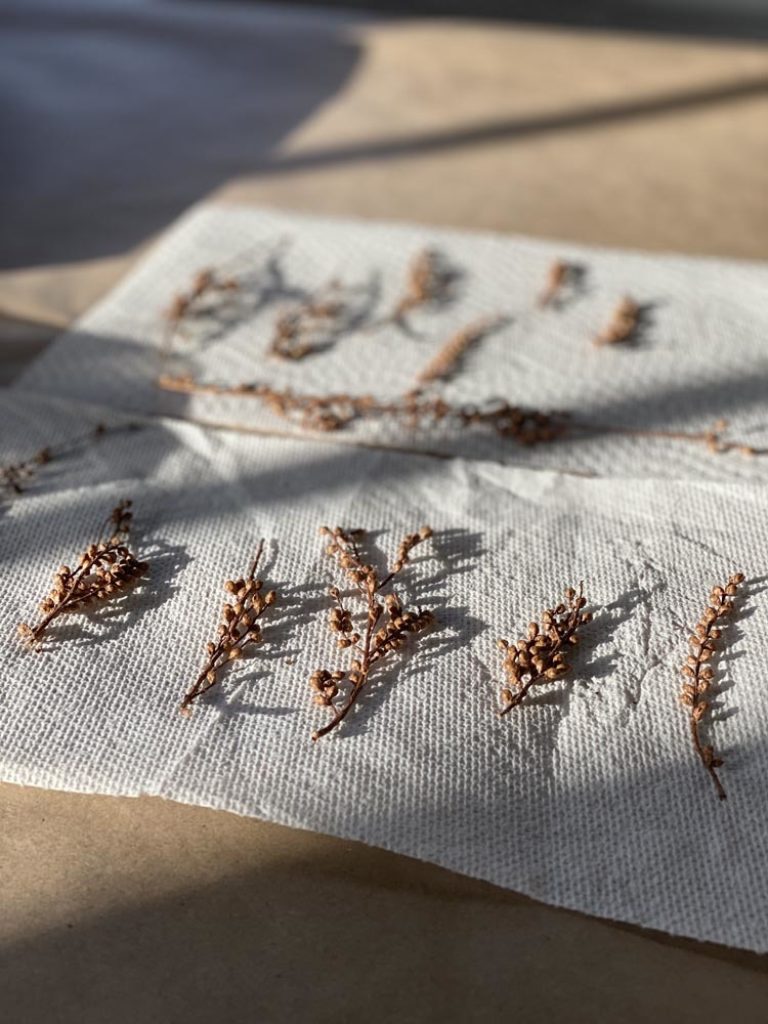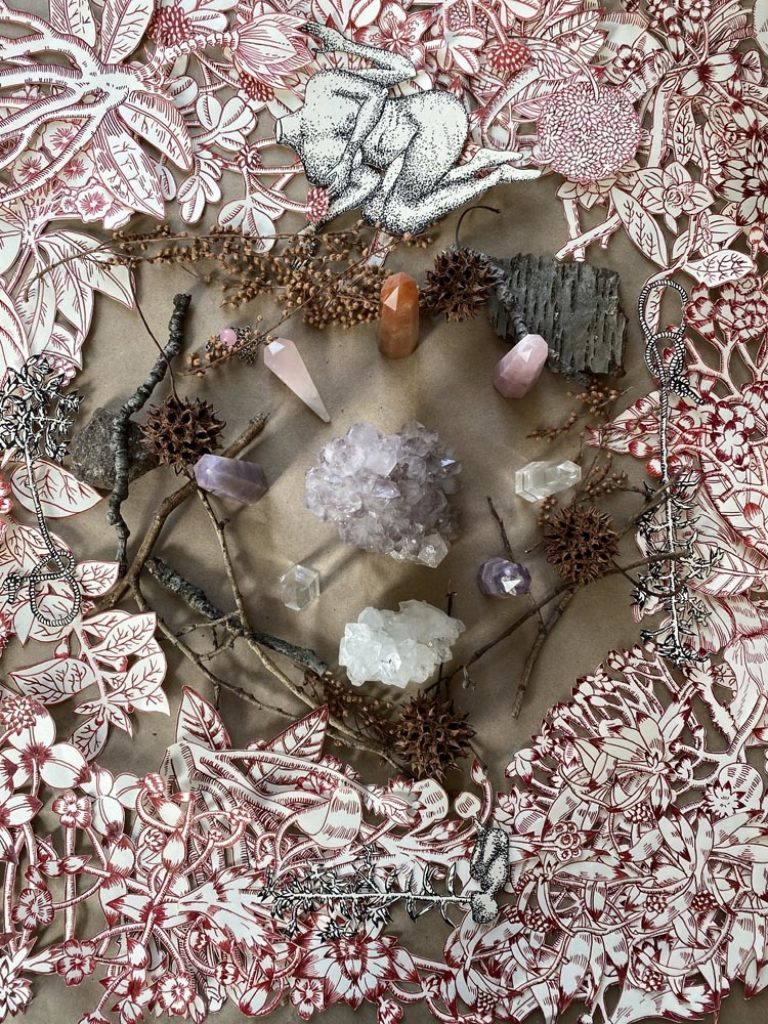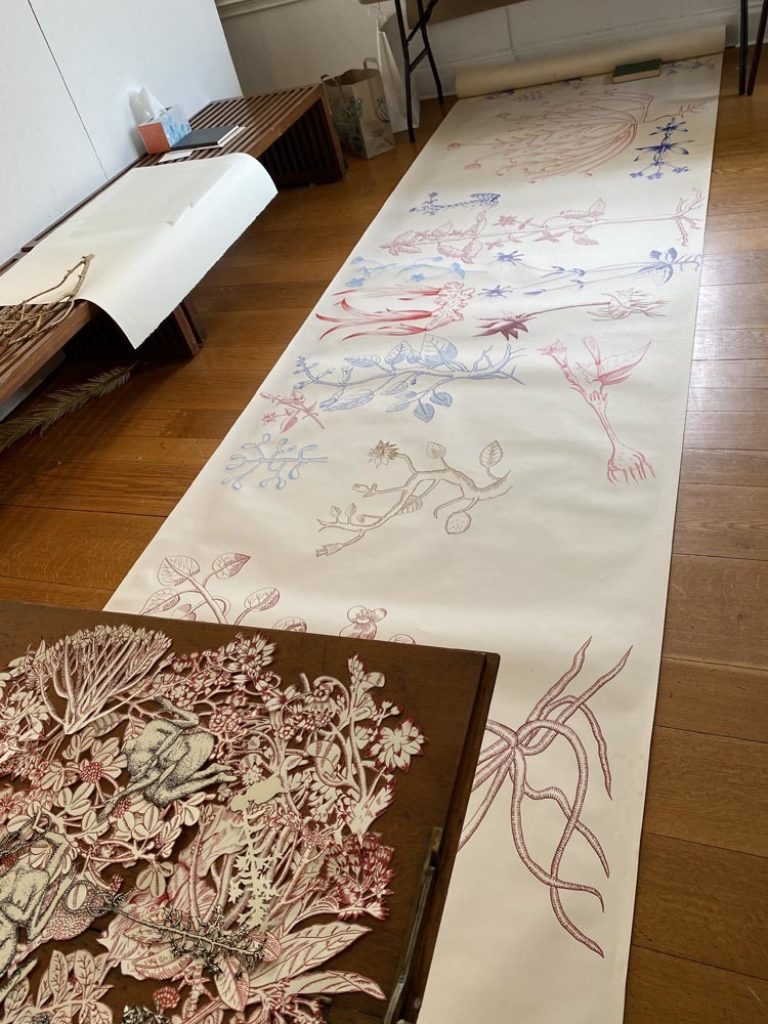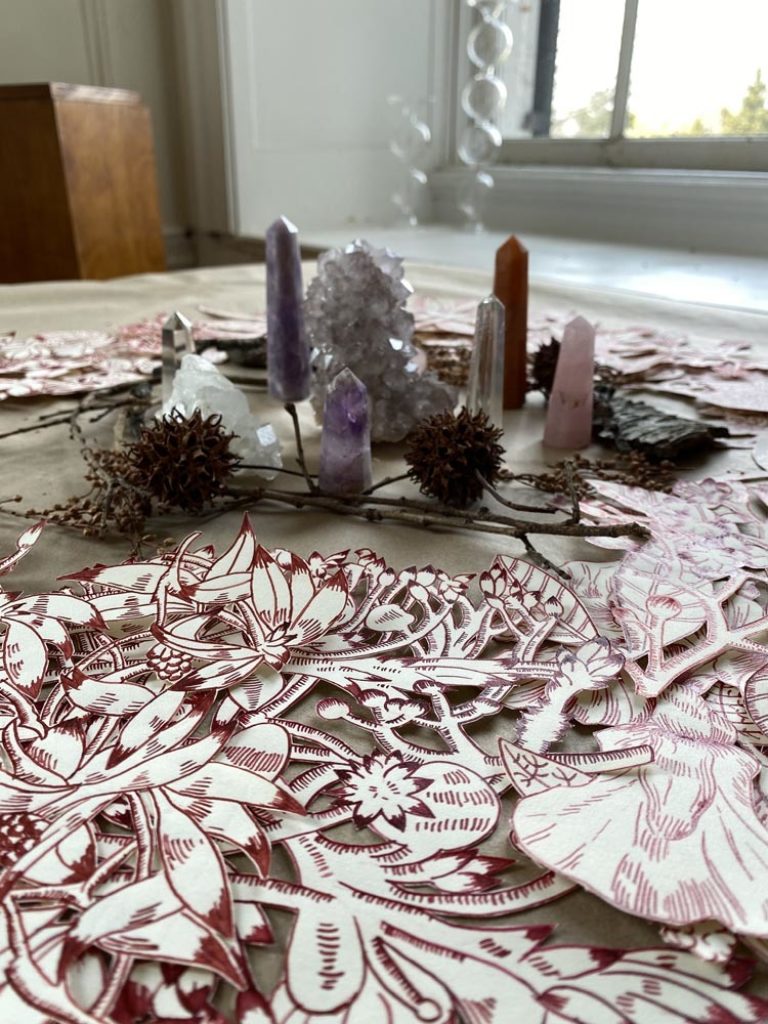 Samanta Batra Mehta explores ideas surrounding flux, migration and how they intersect with socio-political governance. Informed by personal, family and colonial history, Mehta combines anachronisms, like antique maps and vintage objects, with original drawings and text to create a visual and linguistic vocabulary that relates to her shifting emotions, physicality and psycho-geographies. During the Winter Workspace, Mehta channeled the identity of a botanist focused on how plants relate to larger socio-political constructs, including migration, cultural memory and indigeneity. By combining specimen-display techniques with botanical line drawings, Mehta created a type of poetic archive of the plants at Wave Hill.
"Each day, bathed in light, beauty, the shade of trees and filled with intense gratitude for this opportunity, to make art, contemplate, meditate. The guidance provided by Wave Hill's art curators, gardeners, along with Wave Hill's expansive collections of plant species and botanical library has engendered new directions in my work. It is with this renewed energy that I will continue these creative projects long after my residency has ended."
—Samanta Batra Mehta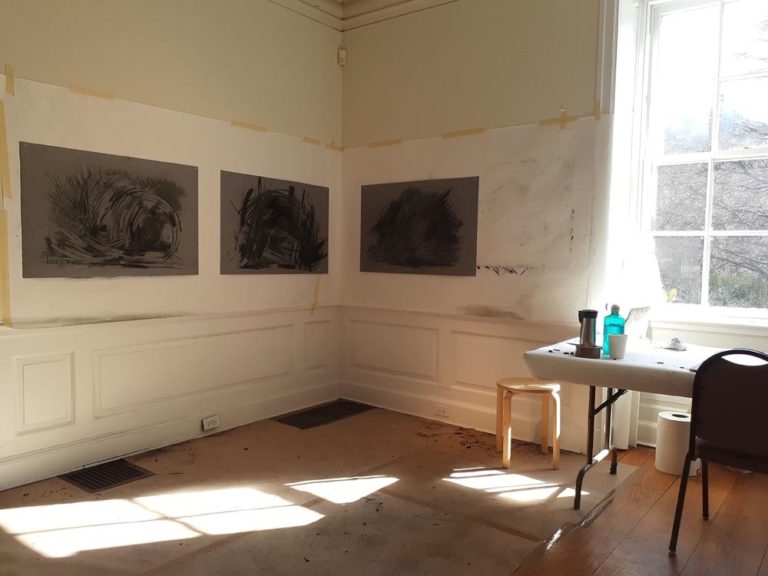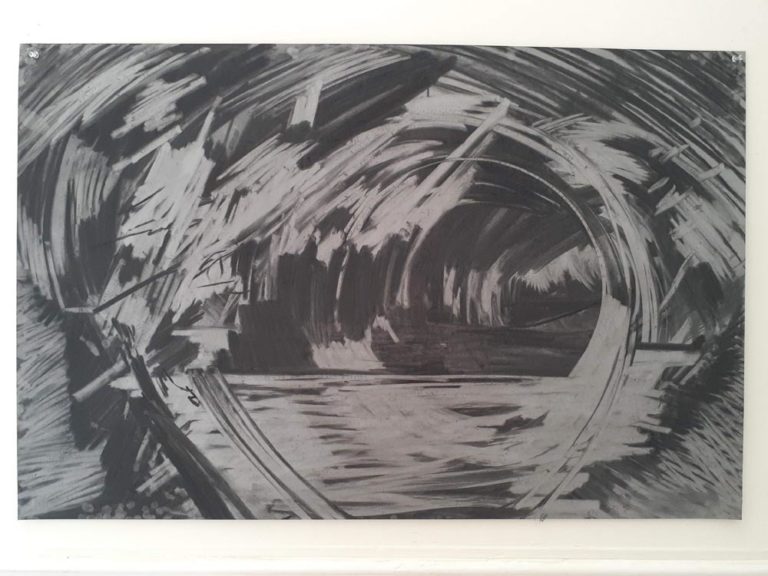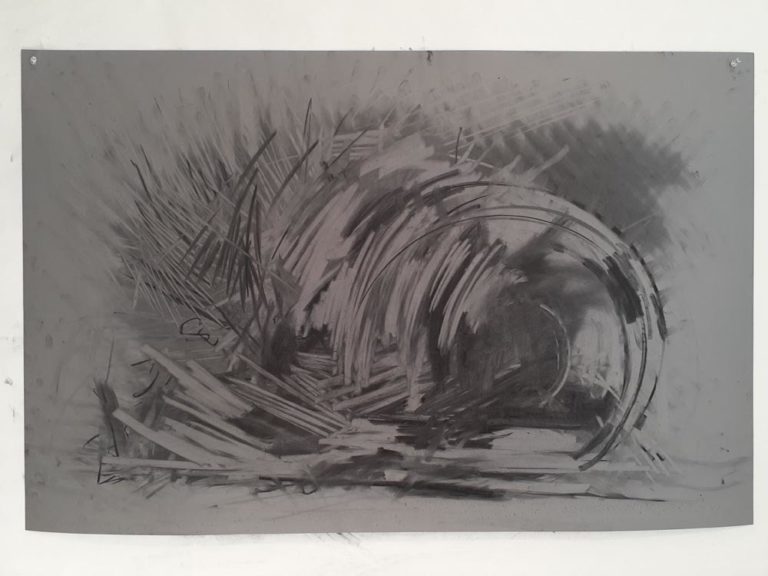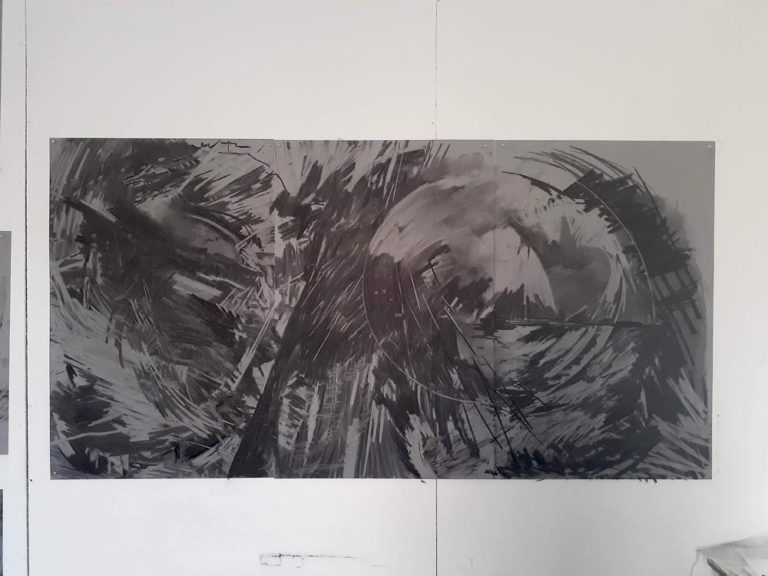 Beatrice Modisett combines many mediums. including painting and sculpture, to create installations that are simultaneously inspired by geological formations and question the long-standing tradition of terraforming—the many ways humans manipulate and control the landscape. Modisett's art-making follows procedures inspired by natural processes, such as erosion, wherein layers of paint are added then removed to reveal hidden layers. During her time at Wave Hill, Modisett continued exploring the relationship between creative practices and naturally occurring phenomena. She also completed a series of drawings that will be used as sketches for large-scale drawings.
"I spent my mornings walking all over the grounds—which range from wild, wooded areas to meticulously tended gardens and lawns—paying close attention to how the landscape changed with light and weather from day to day. In the afternoons I'd work to capture elements of these changes through relatively quick drawings. These works will be developed into a new body of large-scale drawings."
—Beatrice Modisett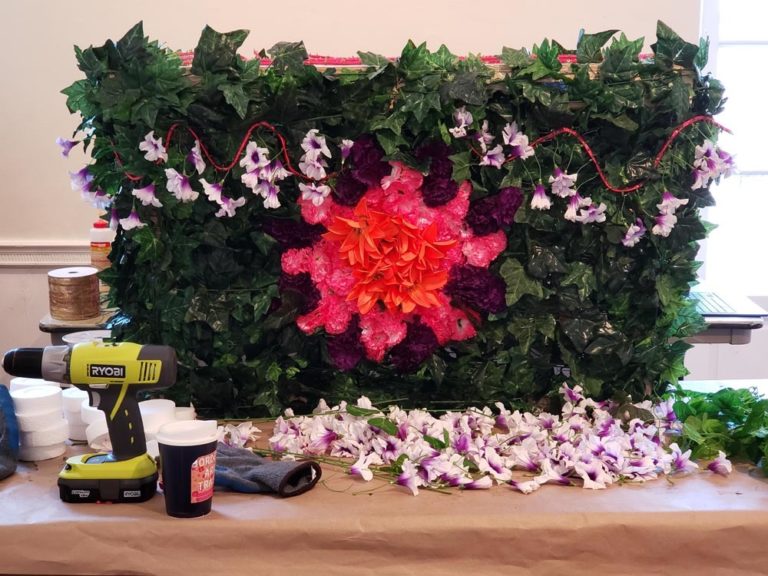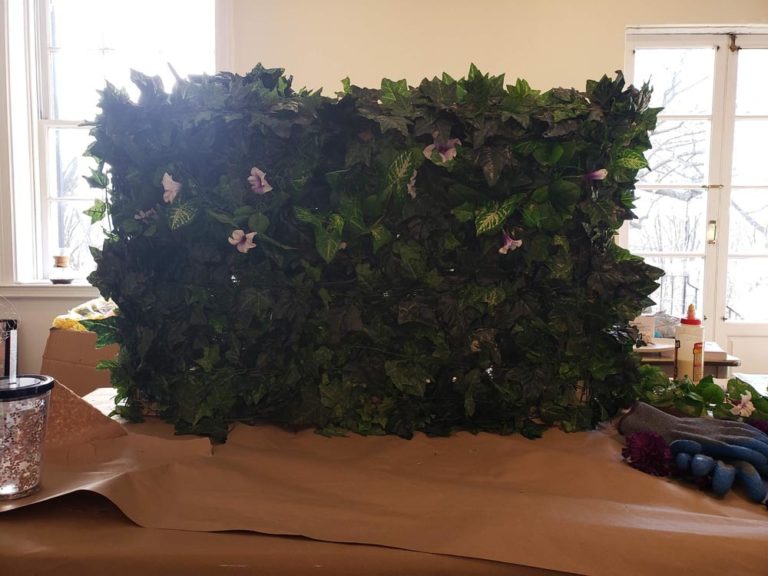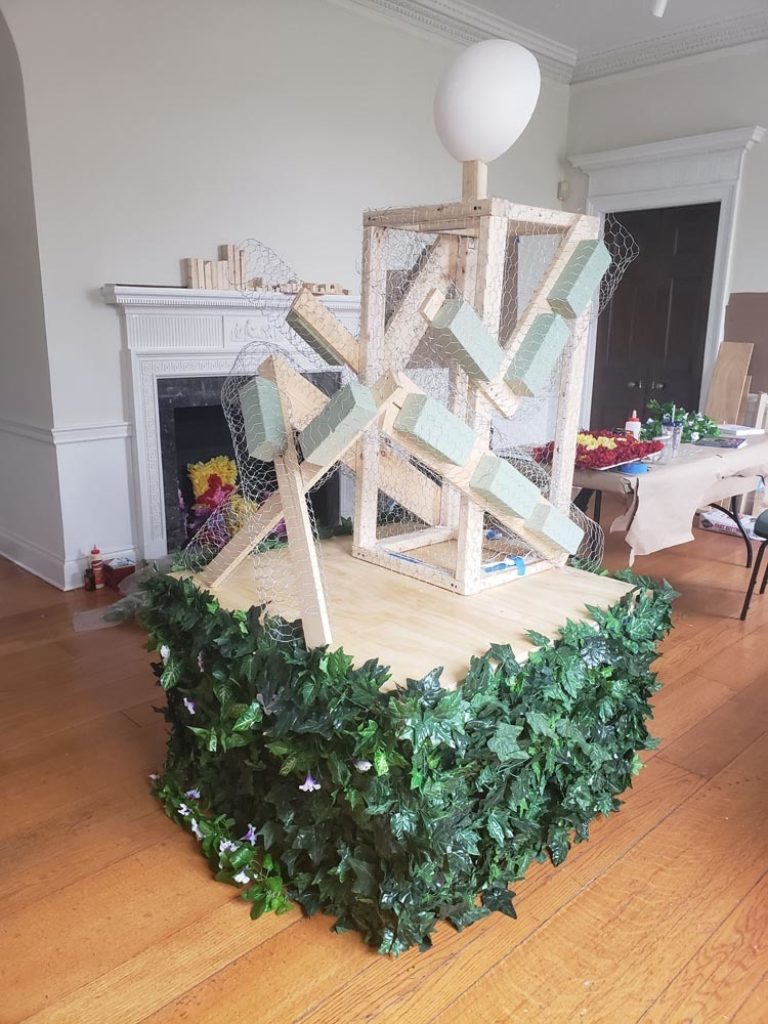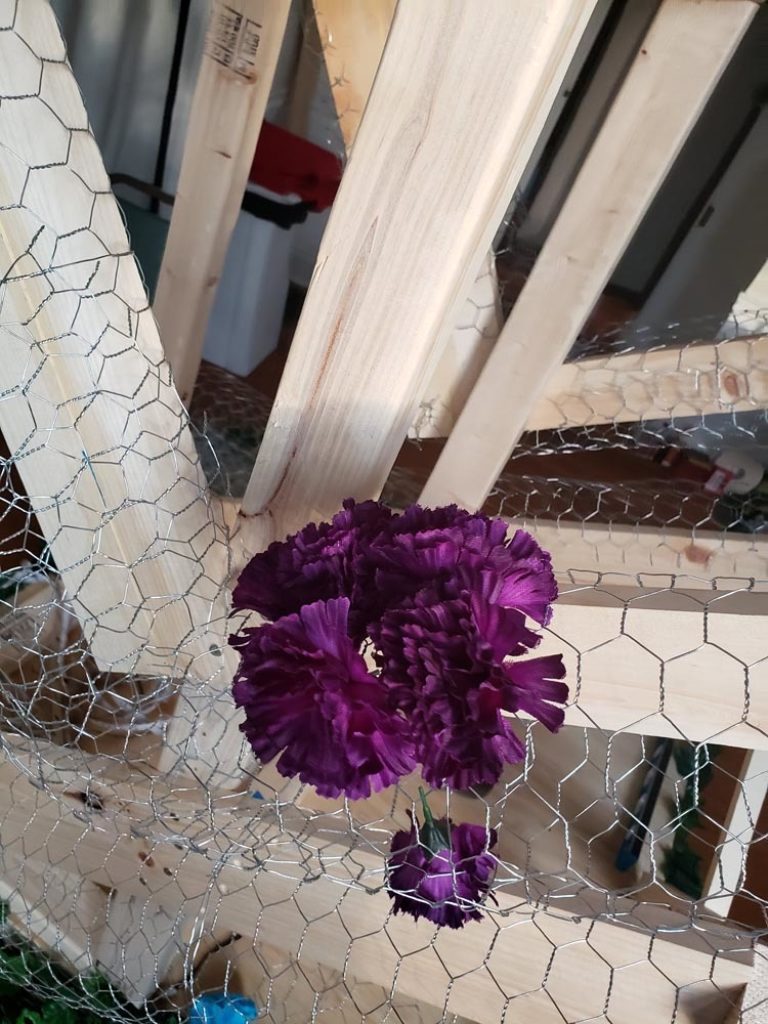 Salvador Muñoz is a community organizer, artist and arts administrator exploring what it means to create space for queer individuation and ancestral history. Muñoz's sculptural works and installations often rely on mass-produced materials, such as high heels, tissue paper and veladoras (also known as prayer candles in English) to transform the mundane with rich intention and sentimentality. While at Wave Hill, Munoz began a large-scale sculpture in honor of Xochipilli, the Nahuatl god of art, sensuality, homosexuality and psychoactive plants. By inserting Xochipilli into Wave Hill's grounds and history, Munoz begins to imbue the garden with queerness, ideas of indigeneity and sensuality. Muñoz is a New York Community Trust Van Lier Fellow, working towards a Sunroom Project to be exhibited at Wave Hill.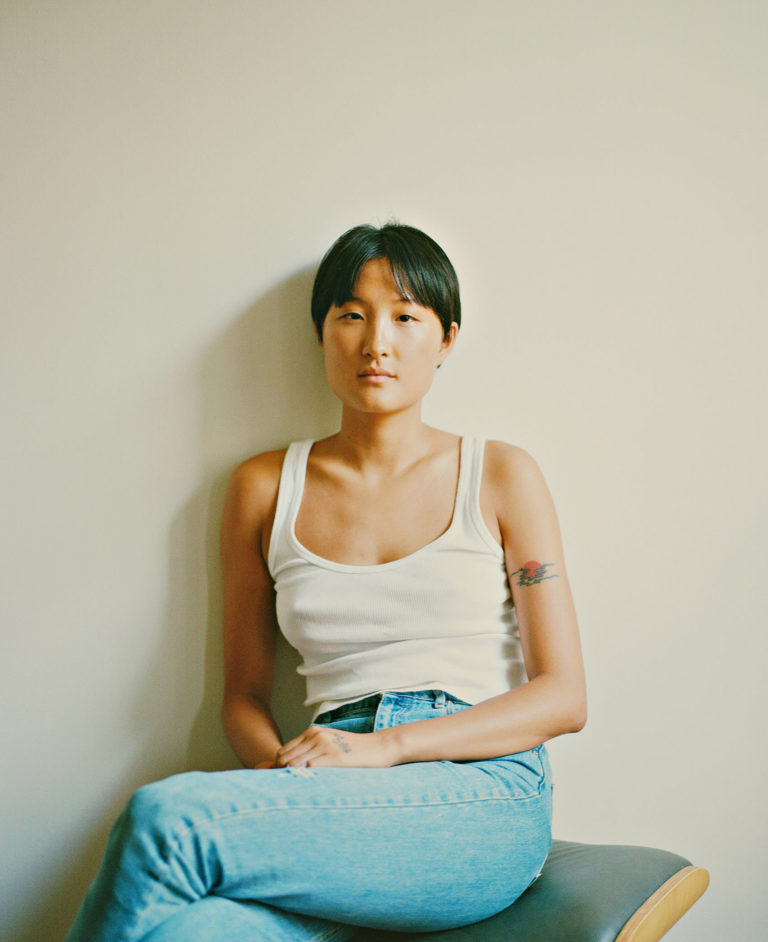 Tiffany Jaeyeon Shin. Photo: Mary Kang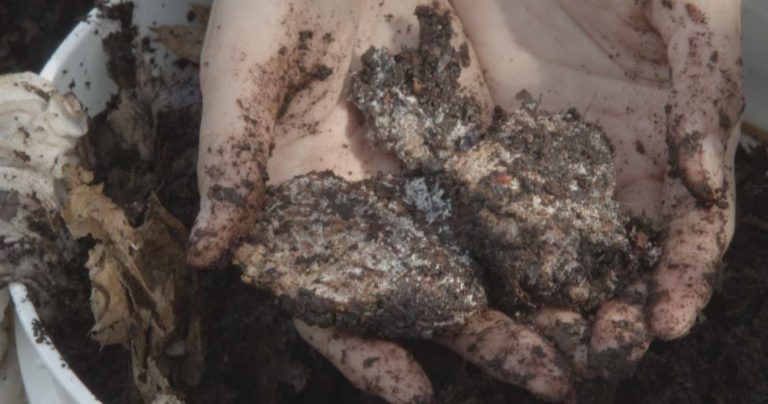 Shin cultures indigenous mold microorganism found in the regrowth forest of Wave Hill's estate.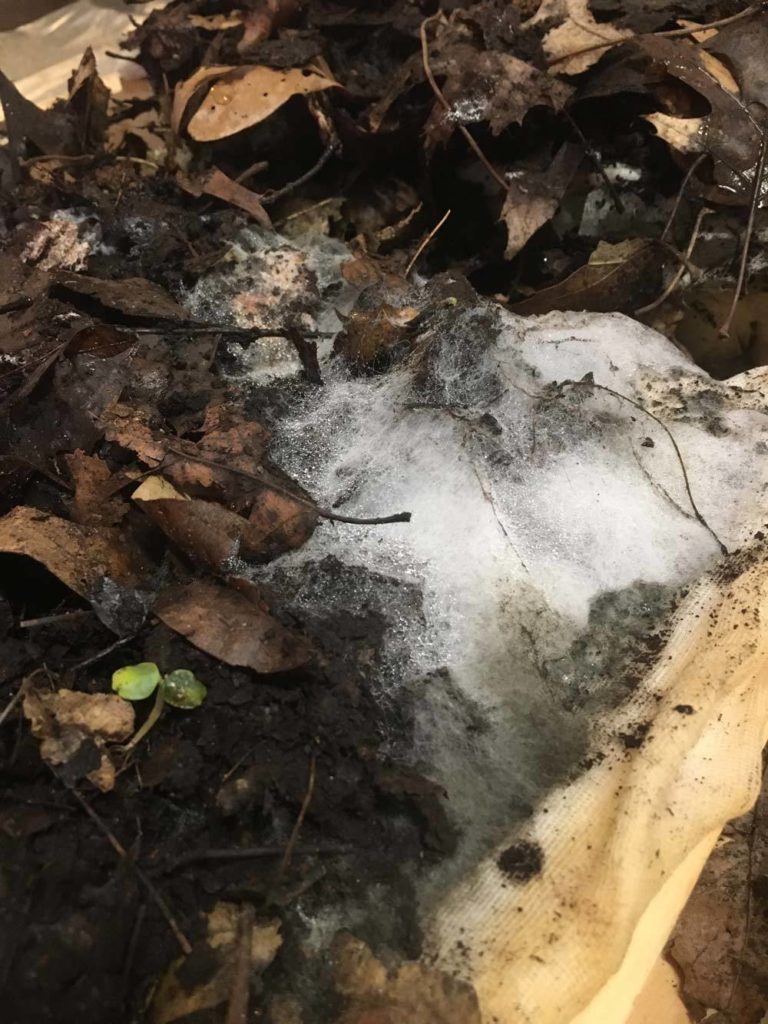 Shin cultures indigenous mold microorganism found in the regrowth forest of Wave Hill's estate.
Tiffany Jaeyeon Shin uses fungal spores, fermented proteins and kombucha SCOBY shared amongst peers, to address issues of health, colonization, labor and sustainability. Shin is particularly interested in lactic acid bacteria (LAB), the primary metabolite in fermented foods and a major microbial component of human mucosal surfaces. Within Shin's practice, plant materials and discard are agents of preservation, biodiversity and inter-species symbiosis, while microscopic and scalar processes present new perspectives on everyday materials, such as trash, refuse and vegetation. During her time at Wave Hill, Shin continued her research on LAB, utilizing Wave Hill's compost to culture liquid organic fertilizer, inspired by the theory and practice of Korean Organic Farming. Shin is a New York Community Trust Van Lier Fellow, working towards a future Sunroom Project to be exhibited at Wave Hill.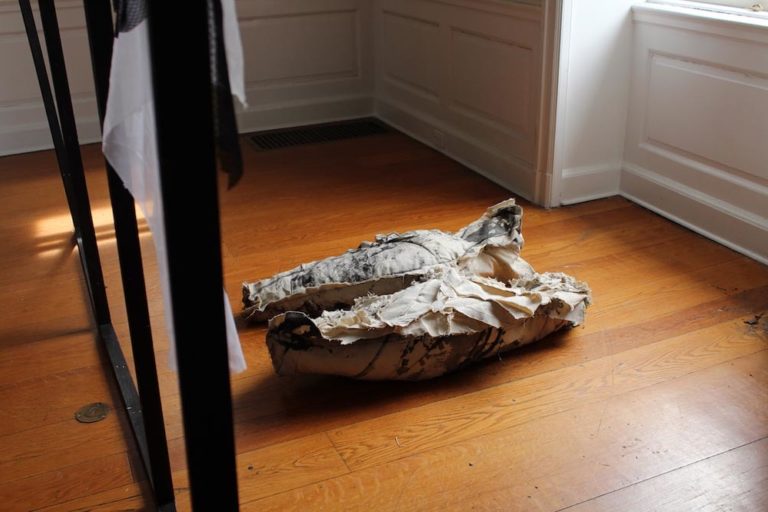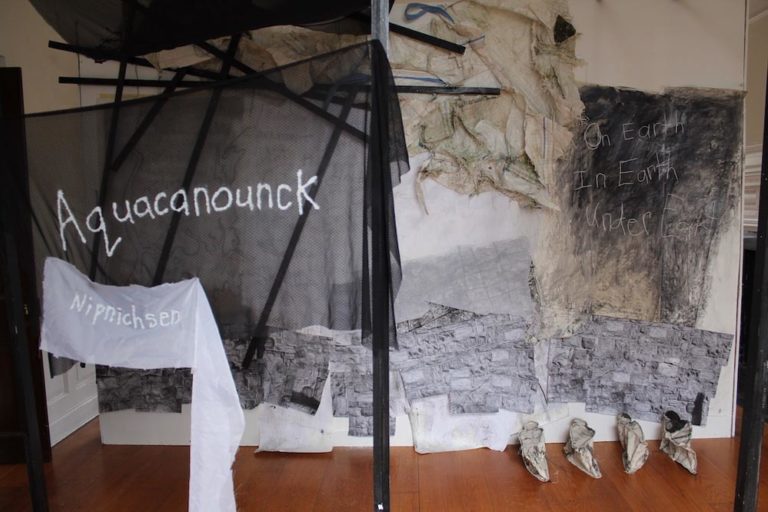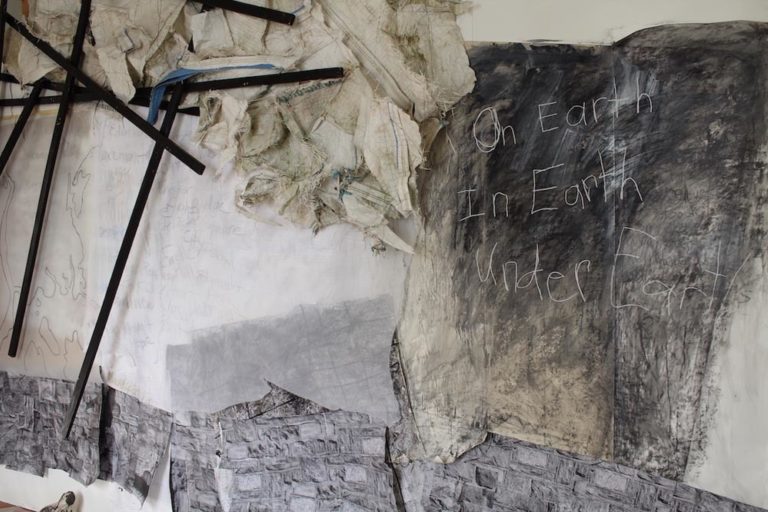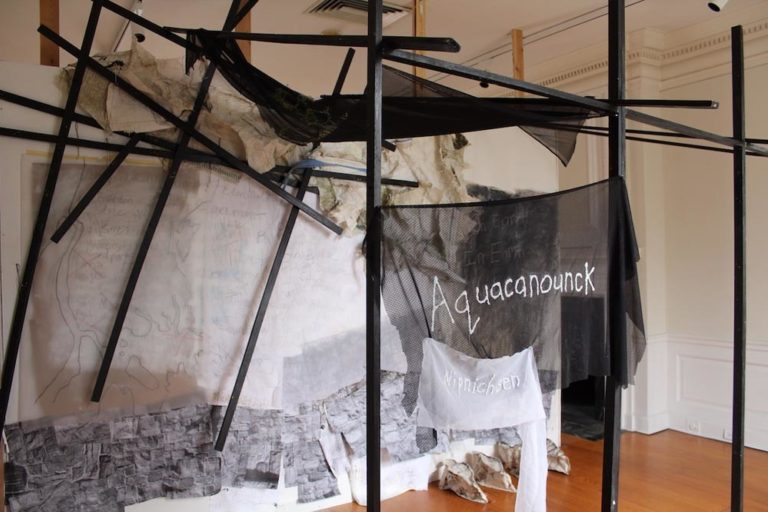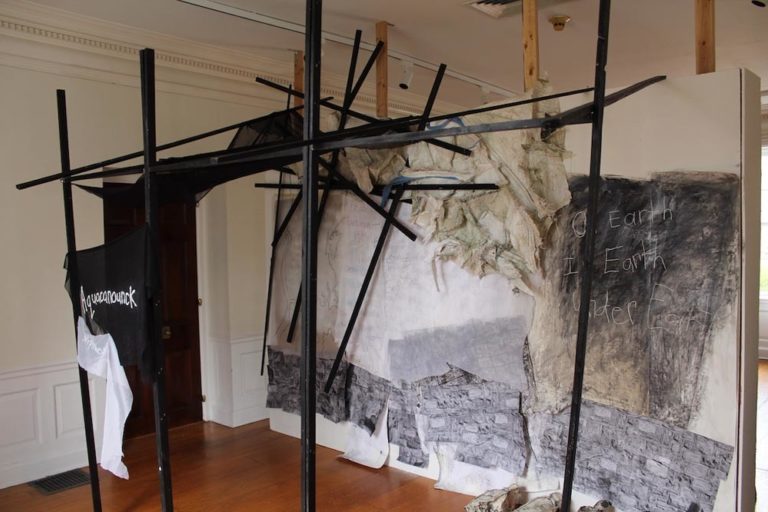 Elizabeth Velázquez uses her practice to facilitate human interaction and spiritual connectivity. Through ritual, intention and immersive, mixed-media installations, Velázquez turns historic or industrial sites into places for spiritual contemplation and intrapersonal mediation. Her interest in the divine has led her to explore the many dimensions of the color black and its relationship to sacredness, the unconscious and primordial energies. While at Wave Hill, Velázquez created a series of rituals and mediations at Wave Hill's brush pile, where out-of-season plants are turned into compost. Similarly, Velázquez approached cycles of time in an installation that examined the history and land use in the Bronx before and after European colonization.