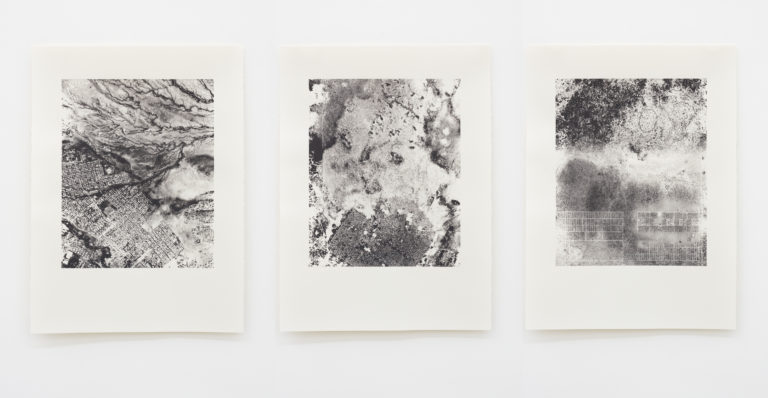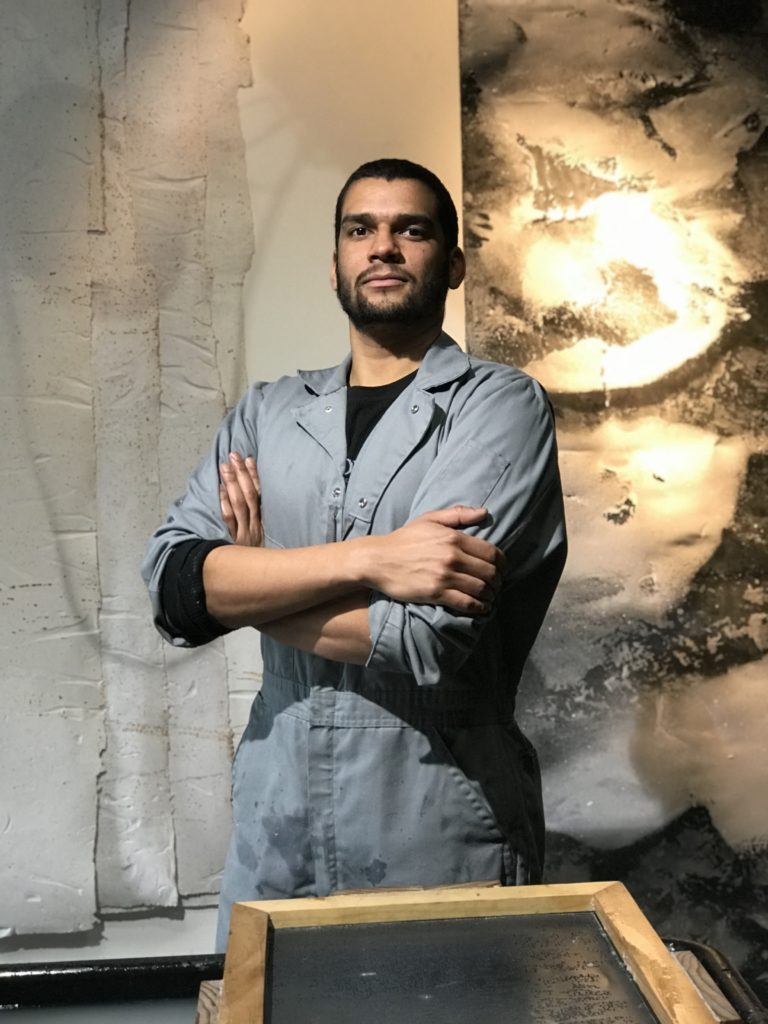 Informed by his research on environmental migrants and climate degradation in Sub-Saharan Africa, artist Tahir Carl Karmali draws awareness to these issues through a practice that incorporates material research, installation and performance. As part of their new commission for the exhibition Water Scarcity: Perpetual Thirst, Karmali turns their sculptural installation into an instrument for an in-person listening experience. During Kiangazi, the Swahili word for "dry season," Karmali will digitally process previously made recordings, weaving together noise and heavy bass with the sounds of water to create an environment that energetically captures their concern and sense of urgency, as well as the precarity of the ongoing climate crisis.
This performance by Karmali is organized by former Assistant Curator Jesse Bandler Firestone and is presented in conjunction with the exhibition Water Scarcity: Perpetual Thirst, featuring projects by artists Karmali, Cannupa Hanska Luger, and Lucy + Jorge Orta, that raise awareness about the issue of accessing clean water resources.
Capacity is limited and registration encouraged, online or by calling 718.549.3200 x251. Questions? Please email us at information@wavehill.org or call the telephone number and extension above.

Caption: Grid Encountering Natural Form, 2020, 22 1/8 x 29 1/8 inches, screen print on paper. Courtesy of the artist.

Tahir Carl Karmali

Tahir Carl Karmali

The work of Nairobi-born and Brooklyn-based artist Tahir Carl Karmali spans photography, installation, papermaking, sculpture and sound and concentrates thematically on migration, landscape/geology, labor and belonging. His work has been exhibited at LKB Gallery, Berlin, Hamburg, and Copenhagen; Circle Art Agency, Nairobi; High Museum of Art, Atlanta; Kunsthal Rotterdam; The Shed, Cleveland Museum, Leslie Lohman, and Guggenheim Museum Bilbao, among others. Karmali was awarded a Pollock-Krasner Foundation Grant and a Lower East Side Printshop Keyholder Residency (both 2019–20). Recently he was an artist in residence at The Watermill Center (2020) and Montello Foundation (2021). He was previously an Artist-in-Residence at Triangle Arts Association, Pioneer Works, Trestle Gallery, the MacDowell Colony and BRIC.

Jesse Bandler Firestone

Jesse Bandler Firestone

Jesse Bandler Firestone is a former Assistant Curator at Wave Hill. He has been making exhibitions and fostering artist-driven initiatives for almost a decade at artist-run venues, civic institutions and cultural centers. Prior to Wave Hill, Firestone was Curatorial and Production Assistant at The Shed, Curatorial Advisor for BRIC Arts Media, Assistant Curator and Project Manager for Satellite Art Show in Miami, and Curator in Residence at Trestle Projects. Firestone earned a BFA in photography from Washington University in St. Louis and an MA in curatorial practice from the School of Visual Arts.
What's happening at Wave Hill