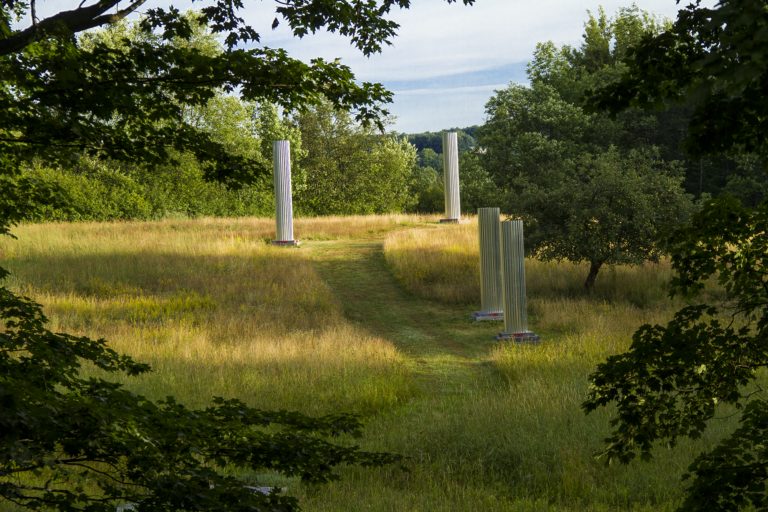 Patterson Webster began gardening on her 750-acre landscape as many do, by borrowing from conventional approaches and traditional principles. Once embarked, however, her inquisitive mind and love of exploration inspired her to examine the history and composition of her land. With a fresh perspective, Webster brings the garden to life with a language and voice distinctly its own. Her new book, Autobiography of a Garden, identifies events and risks taken that mark her place within the garden's complex timeline.
Registration required, online or at 718.549.3200 x251, and closes at 4PM the day before the lecture. Once you register, you will immediately receive a secure and private meeting link to this virtual event, and then a reminder email will be sent the day before the event. Please note that the start and end times for the lecture are Eastern Standard Time.
Lecture Sponsorship
The generosity of Lecture Sponsors makes this program possible and is crucial to helping keep tickets affordable for garden professionals, interns and enthusiasts. Your sponsorship at the $350 level includes virtual access to the first two lectures and two tickets to the third lecture, which will be held in person at Wave Hill. Please consider becoming a Lecture Sponsor today.
Questions? Please email us at information@wavehill.org or call the telephone number and the extension above. Following the lecture, those who have registered will receive a link to a recording of the event.
Patterson Webster

Patterson Webster

Patterson Webster is a visual artist, garden designer and writer. Her garden, Glen Villa, in the Eastern Townships of Quebec, was conceived as a dialogue with the 750-acre property. For 25 years, she has interrogated the landscape and has developed a garden that personifies the history and spirit of place in significant new ways.

Photo: Gillian Webster
More from 2023 Horticultural Lectures