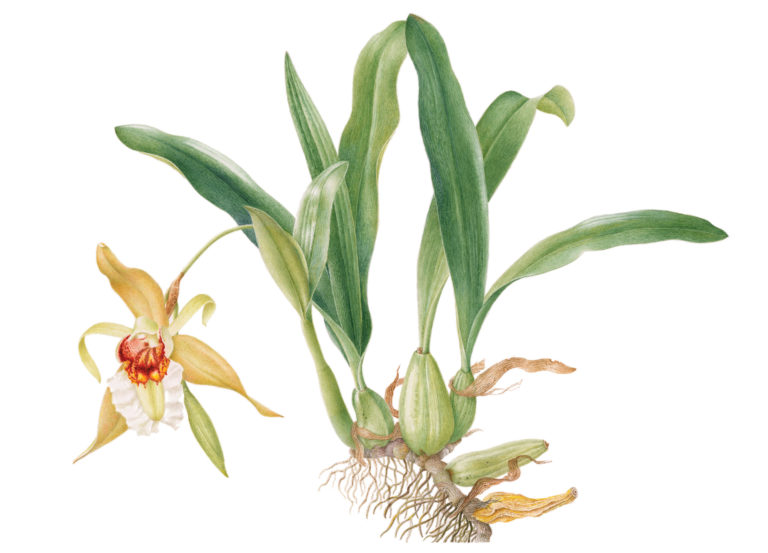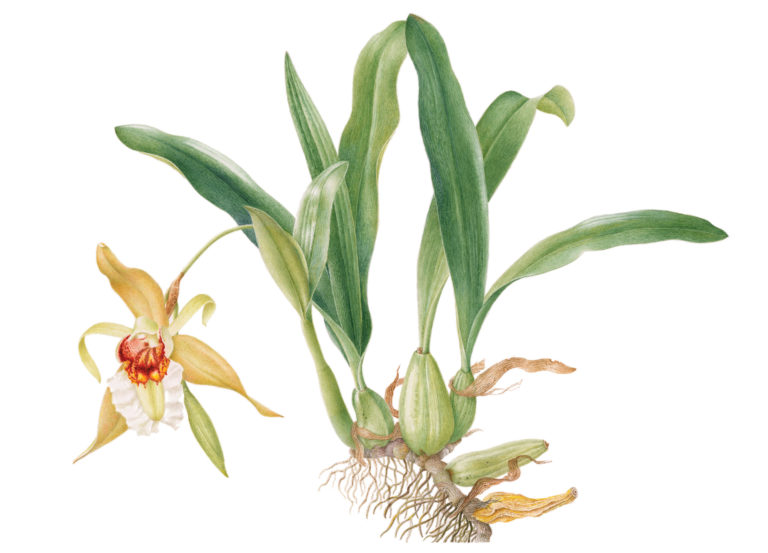 In this time of uncertainty, it is heartening to reopen Glyndor Gallery with the 23rd Annual International in collaboration with the American Society for Botanical Artists. The artworks on view collectively speak to nature's resiliency and celebrate botanical art amidst the rich diversity of plants in our gardens.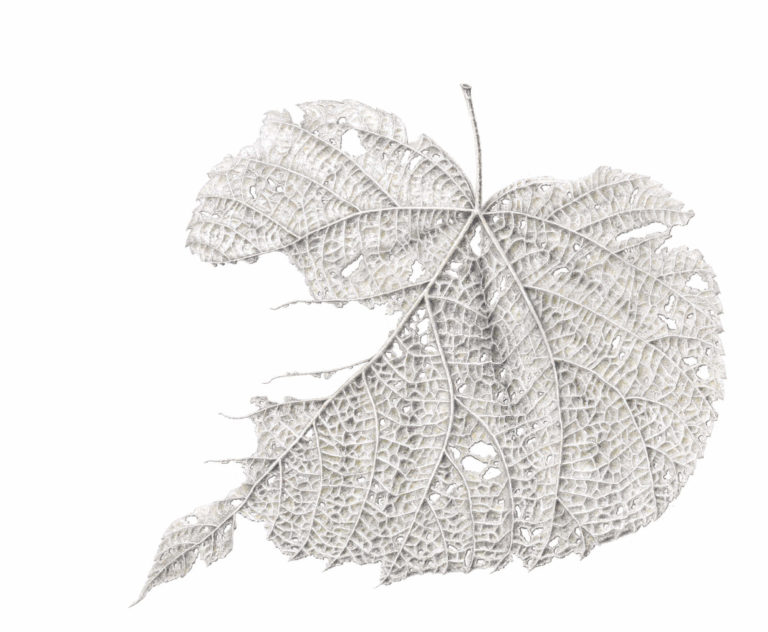 The exhibition jurors—Ken Druse, garden lecturer, author, and photographer; Karen Kluglein, botanical artist and instructor; and Eileen Jeng Lynch, Curator of Visual Arts at Wave Hill,—selected an outstanding group of 46 artworks by a mix of seasoned artists, over half of whom are participating in their first ASBA Annual International. It is a testimony to the fruitful partnership with ASBA that we can host this exhibition during the COVID-19 pandemic, featuring artwork from a variety of states and countries, including Australia, Canada, Germany, Japan, Korea, Netherlands, and the United Kingdom.
An autumnal sensibility pervades in works such as Autumn Pond's Edge by Mary Crabtree. Impermanence is suggested through a fascination with and depiction of the process of decay. Jane Fisher's keen sense of composition posits the negative space of the American basswood leaf that might have been eaten away by beneficial caterpillars or invasive beetles. These depictions harken to the experience of a seasonal walk at Wave Hill or in your neighborhood park.


A profound sense of abundance creates a feeling of a hope in John Pastoriza Pinol's Pomegranate, Liz Shippam's Blackthorn and Robin Moore's Red Warty Thing Squash Blossom. The works appeal to our various senses, including taste, smell and touch. Inherent change is rendered in The Evolution of Cotton, in which Susan Tomlinson depicts the various stages of the ripening cotton.
Some plants rendered in the artworks can be spotted in Wave Hill's gardens and woodlands. Ingrid Finnan features the Fan Leaved Boophone (Boophone disticha), which is prominently located at the top of the steps leading to the Alpine House. This work also graces the catalogue cover. Visitors to Wave Hill can take a self-guided walk to compare the botanical art with the actual specimens.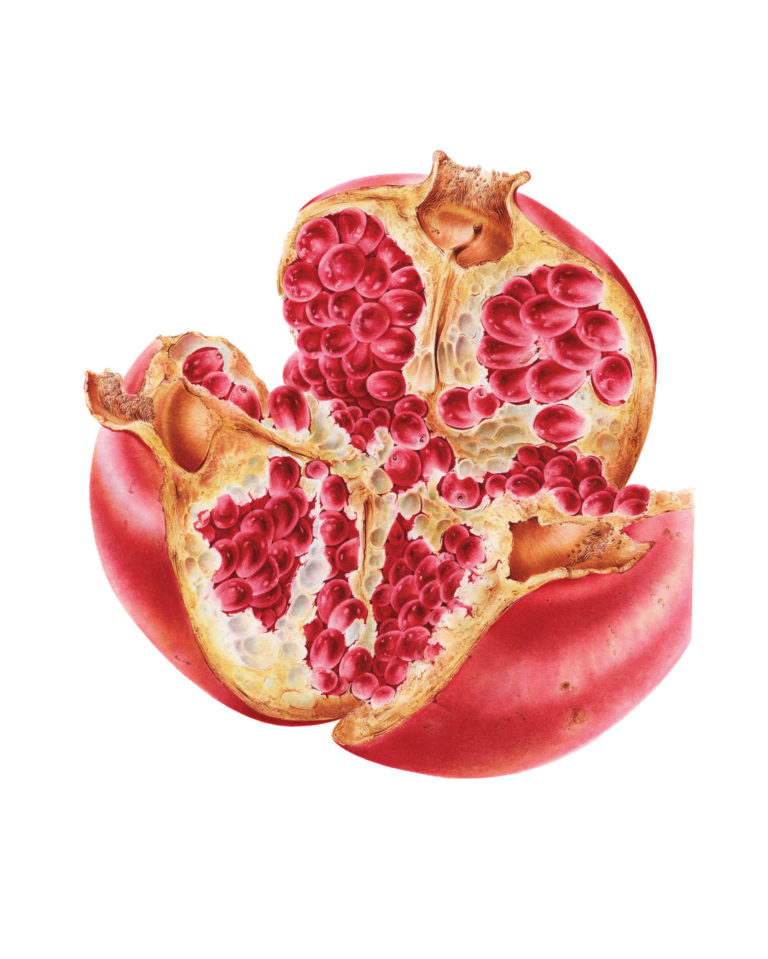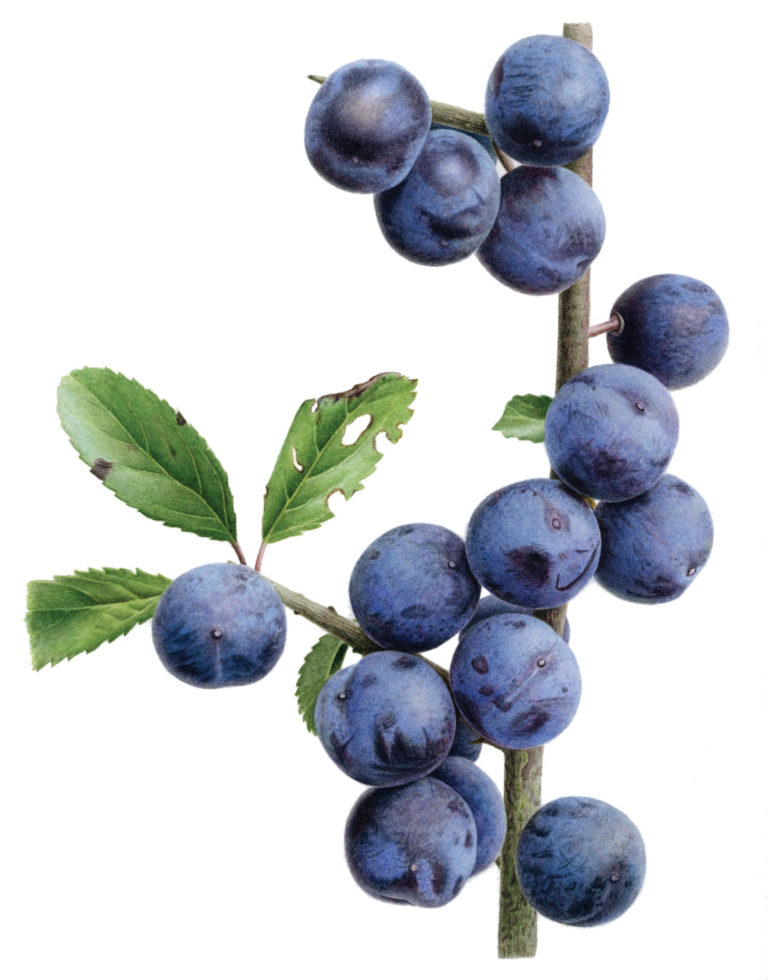 To reach beyond the gallery, virtual programs will be hosted through our Branching Out initiative. Check calendar for dates, registration and additional info.

A catalogue accompanies the exhibition with full page illustrations in color of each artwork, an essay by Jennifer McGregor, senior curator at Wave Hill and biographical information on the artists.
The catalogue and all artworks are on sale and available for purchase at Glyndor Gallery, The Shop at Wave Hill and the ASBA website.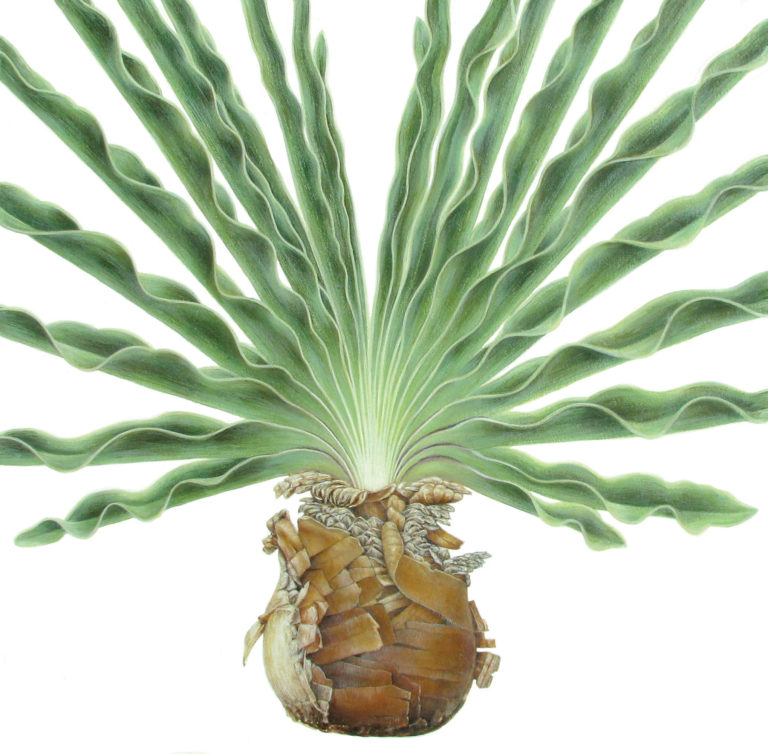 Exhibiting Artists: Seongweon Ahn, Claudia Campazzo, Mary Crabtree, Jessica Daigle, Charity Dakin, Monika De Vries Gohlke, Jean Emmons, Ingrid Finnan, Jane Fisher, Pat Giancontieri, Elaine Goldstone, Heather, Gross, Gaye Grossman, Olga Gudzera Jane Hancock, Andreas Heintrich, Asuka Hishiki, Wendy Hollender, Patricia Luppino, Lucy Martin, Tammy McEntee, Inma Medina, Robin Moore, Terri Munroe, Keiko Nibu Tarver, John Pastoriza Pinol, Sally Petru, Sengmany Phommachakr, Cristine Piane, Debra Pinciotti, Verena Redmann, Jeanne Reiner, Cynthia Rice, Besty Rogers-Knox, Olga Ryabtsova, Lizzie Sanders, Contance Scanlon, Kathy Schermer-Gramm, Meryl Sheetz, Liz Shippam, Susan Tomlinson, Yuan Yuan Wang, Esmée Winkel, Carol Woodin, Kiyomi Yamamoto, Natalia Zueva and exhibition juror Karen Kluglein.
The 23rd Annual International Awards: