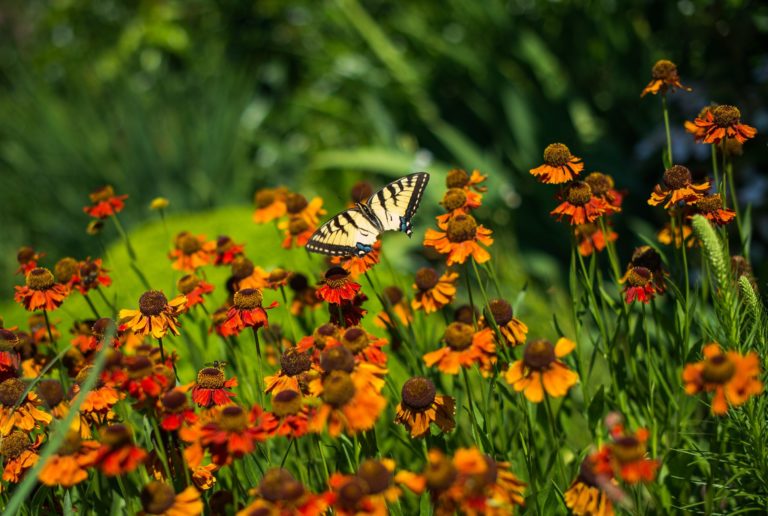 Praise the pollinators! Celebrate the winged creatures who beautify our gardens and put food on our tables. Wave Hill is home to many different pollinators, including native bees, butterflies and our resident honeybees. Spend the day chatting with naturalists and beekeepers, visiting our honeybee hives, creating art, joining walks to see pollinators in action and more. It's peak monarch migration, so expect to see monarchs and other late-season butterflies snacking on plants in the garden. Swing by The Shop to purchase tasty honey, beeswax candles and a host of honeybee-themed gifts.
Bees, Butterflies & Blooms Weekend is a premium-admission weekend, with a $2 surcharge per visitor; there is no admission charge for children under six.
Some events this weekend will take place in fully accessible areas of the garden, some not. Please read the full description of each event—see the links below—to learn more.
What's happening at Wave Hill