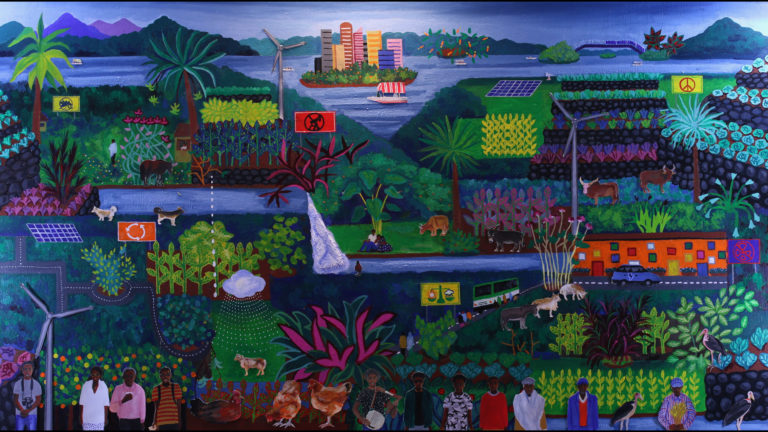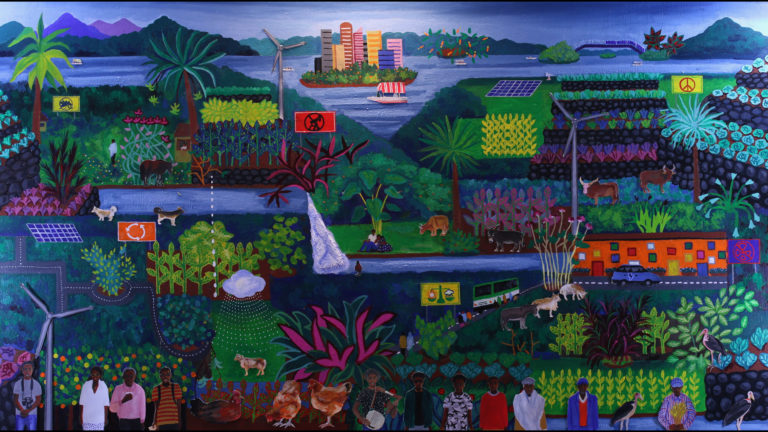 Two new exhibitions open in Glyndor Gallery this spring, including a thematic group exhibition and an installation in the Sunroom Project Space. This Place We Once Remembered features work and performances by former Winter Workspace artists-in-residence who draw from lived experience and historical records to conjure memories that move between ancestral pasts and speculative futures. Artists on exhibit in the gallery include Ariel "Aryel" René Jackson, Dana Levy, Yelaine Rodriguez, Ezra Wube and Saya Woolfalk. Additionally, artists Zachary Fabri, Jodie Lyn-Kee-Chow and Paloma McGregor will present site-specific performances on select dates. Check back on Wave Hill's website for more information.
Jae Hi Ahn's site-specific installation The Condolence Letter is inspired in part by a sympathy letter that a 16th-century ancestor wrote to his late wife and a condolence message project that circulated during the COVID-19 pandemic. Ahn evokes the healing energy of Wave Hill to create a space dedicated to easing the pain of loss and suffering.
A number of the exhibiting artists will be present on this Spring Arts Opening Day, which coincides with Earth Day. Read more about current exhibitions here. Registration encouraged but not required, online or by calling 718.549.3200 x251.
Questions? Please email us at information@wavehill.org or call the telephone number and extension above.
Glyndor Gallery is wheelchair-accessible. There is an accessible, ground-level entrance at the front of the building with an elevator that provides access to the gallery level. The Sunroom Project Space can be accessed with an ADA-compliant ramp. The restroom on the gallery level is all-gender and ADA-compliant.
What's happening at Wave Hill