Wave Hill commissions a diverse group of emerging New York-area artists to create a new body of work or site-specific project for a solo exhibition in the Sunroom Project Space. The Sunroom provides an engaging setting for artists to contemplate, explore and ultimately transform the gallery using various materials and techniques. The seven 2019 artists represent a variety of approaches, including projects that relate to Wave Hill's grounds, history and architecture. They engage with the community by working with participants in our public education programs, and investigate the history of horticulture and botany in unique ways.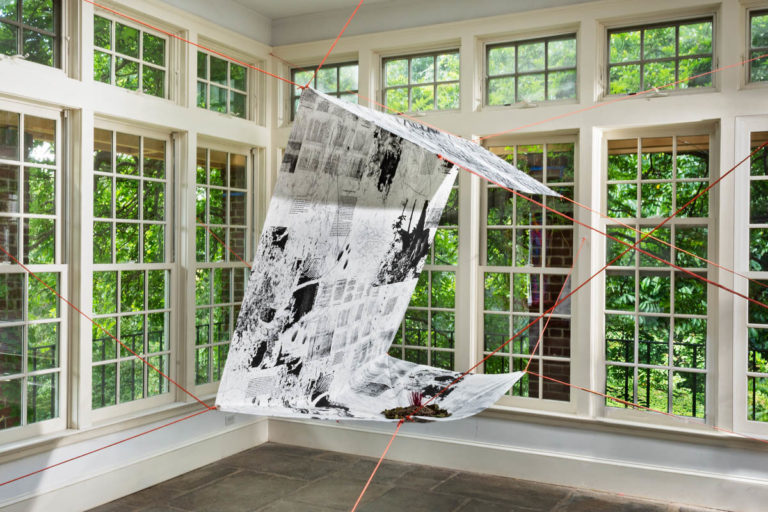 Duy Hoàng
September 15–October 27
Interarboreal explores topics of migration, scientific and natural histories, the potential of growth and inevitability of decay through themes of home, preservation, memory and survival.
Learn More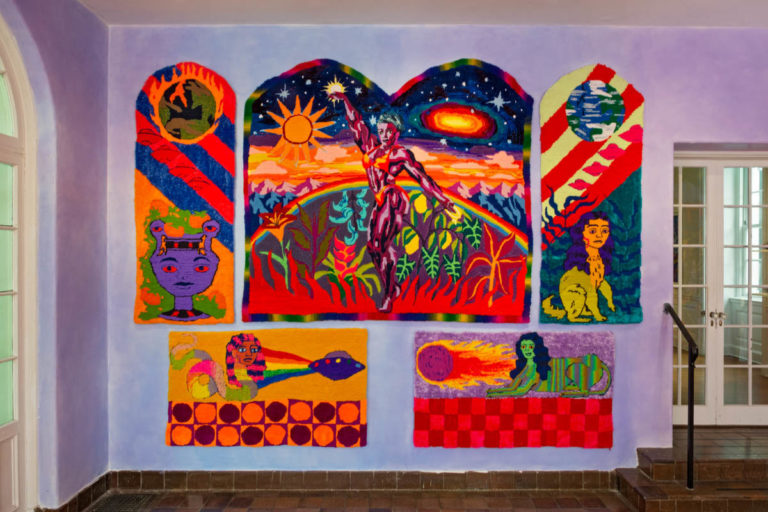 Emily Oliveira
September 15–October 27
Mundo Irrealis (Wish You Were Here) uses large-scale textile pieces, sculpture, and video to transform the Sunroom into a devotional space for a de-colonial, queer utopia.
Learn More