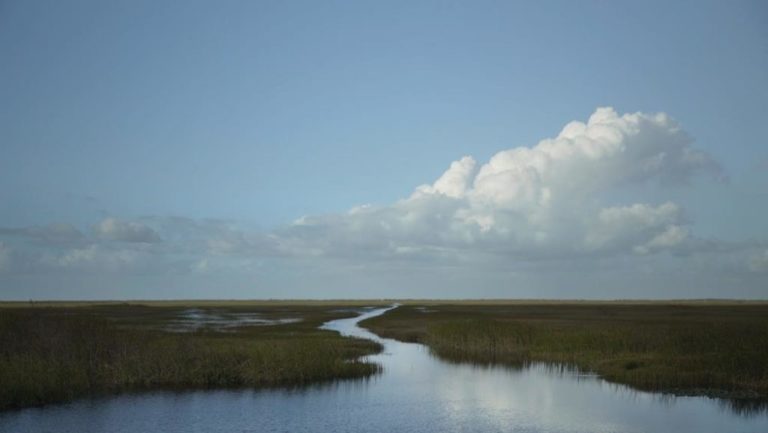 Price
Free
Virtual Exhibition
Artists: Rachel Frank, Susan Rowe Harrison, Richard Ibghy & Marilou Lemmens, Courtney Mattison, Alison Moritsugu, Alexis Rockman, Francesco Simeti, Candace Thompson, Sasha Wortzel
Eco-Urgency: Artists Make the Case is an online exhibition and a weekly series of screenings, nature walks, foraging tips, and conversations with artists, curators and scientists, all focused on critical issues affecting ecosystems and biodiversity. Planning for the exhibition took place as Covid-19 was first reported and then started to spread. The parallels between the ecological issues addressed by the artists and injustices made apparent during the global pandemic as well as the recognition of systemic racism in our society, adds a powerful urgency to presenting this work.
The project features nine artists who address the need to establish a cooperative relationship with nature, one that is rooted in respecting the earth's vulnerability and acknowledges the systems that contribute to global loss of habitat and species. The artists adopt approaches that draw on critical analysis, observation and research that is manifested through objects, videos and performative actions that encourage public engagement and a deepened awareness.
Originally scheduled as an exhibition that would open at Wave Hill in early April, Eco-Urgency has been reimagined as a virtual experience. The curators have worked with each artist to present their investigations. Pausing Eco-Urgency in April opened the door for this current virtual programming. The exhibition will be presented next year as an expanded collaboration with Lehman College Art Gallery, at galleries in both locations, planned for July through November 2021.
Over the next nine weeks, these programs are taking place in New York, New Jersey, Connecticut, California, Florida and Québec. In welcoming you to this virtual space, we give our respect to the Elders of these traditional lands and to all First Nations people past, present and future. We acknowledge all events take place on ancestral lands and that sovereignty was never ceded. We honor the thousands of enslaved Africans whose lives were physically and spiritually stolen.
Schedule: Tuesdays at noon at links below:
Eco-Urgency follows the related 2018 exhibitions Avifauna: Birds and Habitat and Ecological Consciousness: Artist as Instigator, and the 2017 exhibition Jackie Brookner: Of Nature.
The Eco-Urgency curatorial team includes Jennifer McGregor (Senior Curator), Jesse Bandler Firestone (Curatorial Assistant) and Eileen Jeng Lynch (Curator of Visual Arts) and production by Ginger Dolden (Curator of Performing Arts)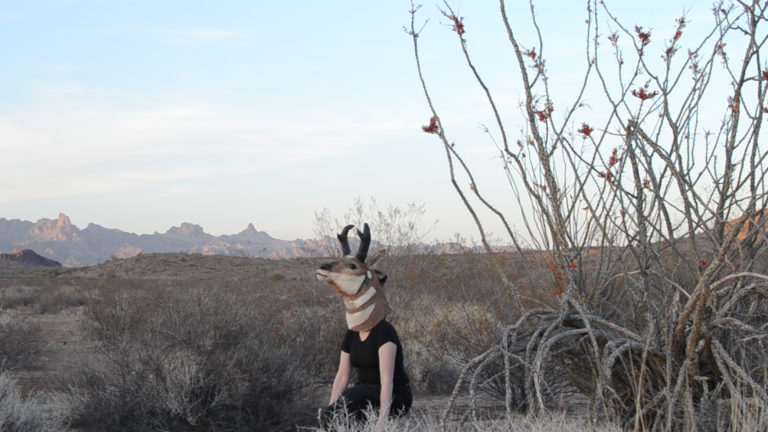 TUE, JUNE 23 Rachel Frank—Hidden Worlds: Virtual Nature Walk in Fort Greene Park
Rachel Frank leads a virtual nature walk through Fort Greene Park, focusing on the subtle sounds of our urban ecosystems that are easily missed during the day-to-day bustle of urban living. In response to the pandemic, and to remind us that we are all interconnected, Frank draws attention to the unheard/unseen interspecies communication that surrounds us, such as underground tree fungi in this Brooklyn park near her home.
Exploration is a key component of Frank's work. She studied the Arizona Sonoran Desert ecosystem during a residency at MOCA, Tuscon, AZ. Initially drawn to the way that the political border disrupts the migration patterns of the Sonoran Pronghorn the Thresholds series also explores wildlife fragmentation, climate change.
Rachel Frank was born Big Bone Lick, Kentucky, the birthplace of American paleontology, lives in Brooklyn and received her BFA from The Kansas City Art Institute and her MFA from The University of Pennsylvania. Her work uses sculpture, video, and performance to explore our relationships and shifting perspectives towards natural history, climate change, and non-human species.

More info on the artist: rachelfrank.com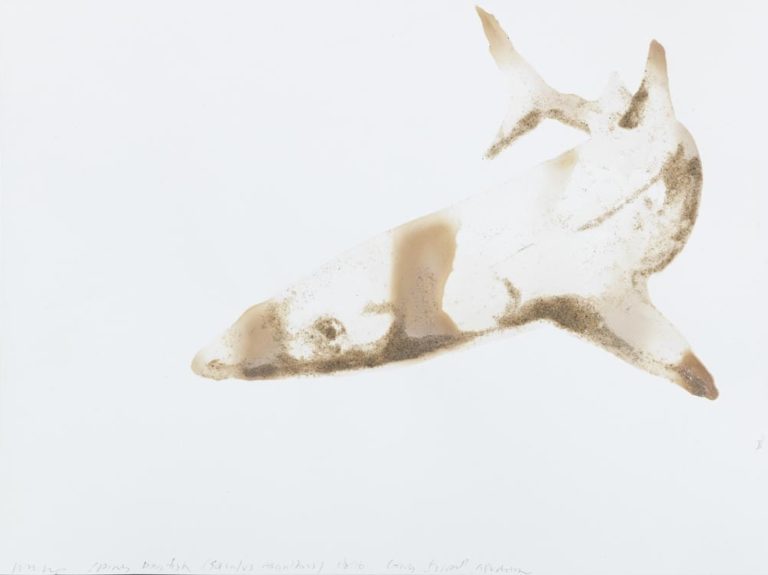 TUE, JUNE 30: Alexis Rockman in Conversation with Eileen Jeng Lynch, Q & A discussion (LIVE)
With Wave Hill Curator of Visual Arts Eileen Jeng Lynch, Rockman discusses Field Drawings, ecological portraits he made using soil, dirt and other organic materials from each ecological niche. The conversation focuses on how these drawings, and the animals represented, reflect the changes in New York's landscape and ecosystems since glacial times.
Rockman began the Field Drawings in 1994. He draws both draws native and introduced species as a way to comment on the complexity of biodiversity. Born in New York, where he lives and works, Alexis Rockman has depicted a vision of the collision between civilization and nature for over three decades. He is known for his paintings, which depict landscapes and animals as they once existed and might exist once impacted by climate change and the effects on evolution of genetic engineering. Rockman's paintings were also shown in Wave Hill's 2015 exhibition Seven Deadly Sins: Wrath: Force of Nature.
More info on the artist: alexisrockman.net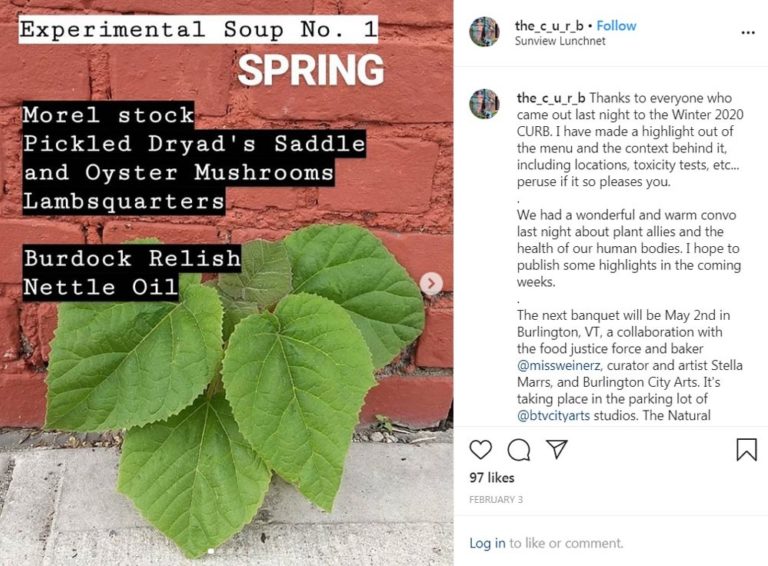 TUE, JULY 7: Candace Thompson Introduction to Foraging with Solar 1
In collaboration with Solar 1, New York City's only self-sustaining, solar-powered building, Thompson presents a video made for this series that focuses on urban foraging in Stuyvesant Cove Park, a public park committed to wild food education and urban permaculture initiatives. Thompson offers foraging tips and preparation techniques and speaks to the importance and ethics of foraging in relation to our corporatized, global food system.
Thompson's C.U.R.B—the Collaborative Urban Resilience Banquet—attempts to adapt to climate changes by meeting (and eating) the vegetation that grows in urban spaces. The ongoing Instagram posts that chart her experiments with urban foraging and her research surrounding the toxins present in the plants she forages.
Based in New York, Candace Thompson is a [human] performer and interdisciplinary media maker fascinated with the feedback loops generated by place, culture, identity, climate, economics, and daily interpersonal interactions. Candace Thompson makes video, audio, web projects, rituals and performance interventions that challenge and examine the truths we assume to be self-evident. Thompson received a BFA in performance from the University of North Carolina at Greensboro. Solar 1 is a not-for-profit organization whose mission is to design and deliver innovative education, training, and technical assistance that fosters sustainability and resiliency in diverse urban environments.
More info on the artist: http://kandeetee.net/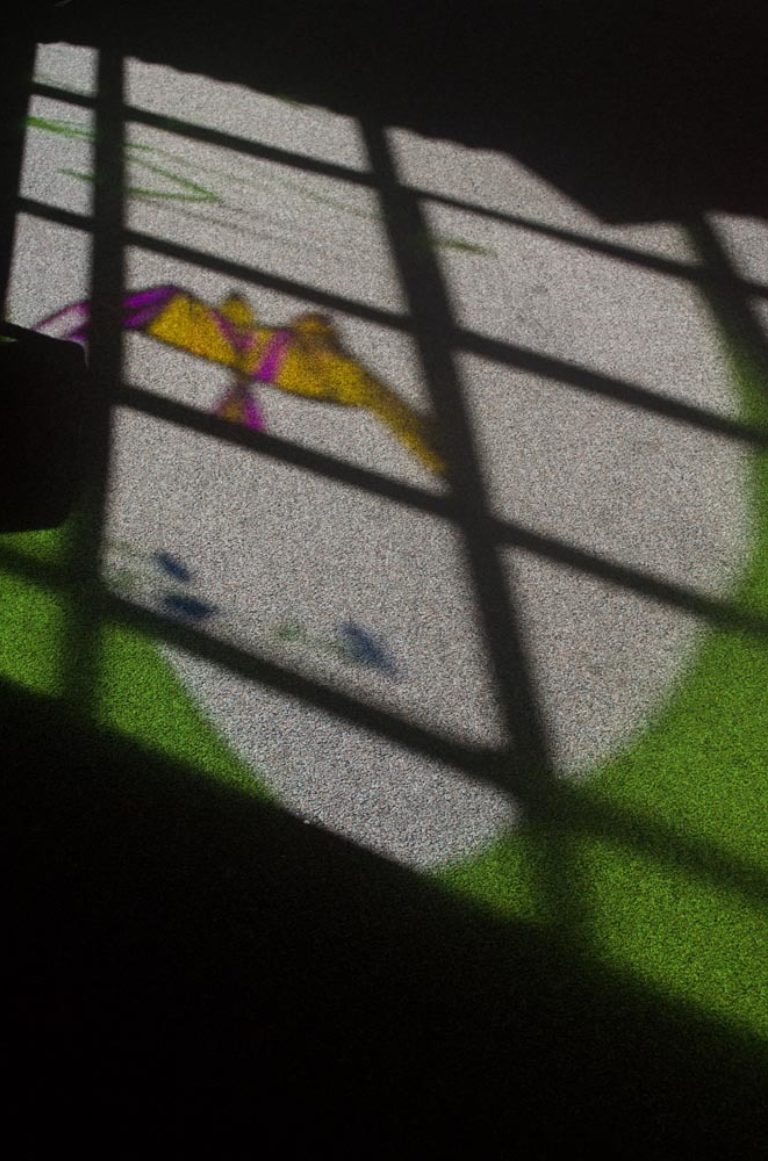 TUE, JULY 14: Susan Rowe Harrison Leads a Mediated Walk in Juhring Nature Preserve and Q & A
Harrison guides viewers through Juhring Nature Preserve, largest park and pristine woodlands in Dobb's Ferry, NY. Focusing on how the natural world and biodiversity inspires her practice, Harrison looks for what she calls "natural sculptures" fallen trees, exposed roots, and hanging vines that are normally hard to find in parks and gardens. This video provides mediated access to nature and viewers will see the natural world through the eyes of an artist who is specifically looking at the sculptural and aesthetic qualities of the world we live in. Seeing the natural world through the lens of an artist may encourage others to see nature in a new way.
Susan Rowe Harrison combining her interests in nature, mapping and text, she brings a close eye to the diversity of form and color among bird species. Rowe Harrison currently lives and works in Dobbs Ferry, NY, and received an undergraduate degree from UC Berkeley and a graduate degree from New York University. In 2002 she created Procryptic (Lime Swallowtail), an abstract wall painting inspired by naturally occurring camouflage patterns and coloration for Wave Hill's exhibition Insecta Magnifica.
For more info on the artist: http://www.lunule.com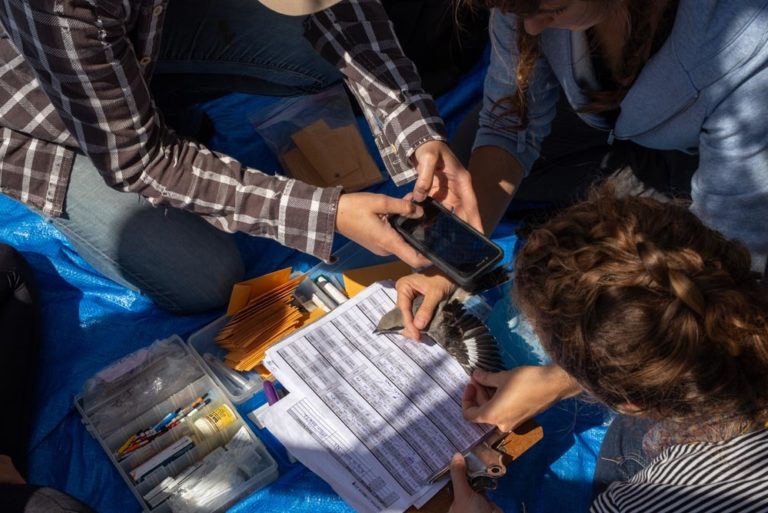 TUE, JULY 21: Richard Ibghy & Marilou Lemmens screen "Banding Young Eastern Loggerhead Shrikes in the Carden Alvar" and discussion with Hazel Wheeler and Jennifer McGregor (LIVE)
Ibghy and Lemmens screen their video "Banding Young Eastern Loggerhead Shrikes in the Carden Alvar", from the series "The Violence of Care", followed by a conversation with biologist Hazel Wheeler and Wave Hill's Senior Curator Jennifer McGregor to discuss interspecies care, particularly for endangered species.
The Violence of Care is an ongoing series of videos that approach interspecies care as a practical form of labor that is fraught with ethical concerns. The series was initiated during a residency at Bemis Center for Contemporary Arts and involved developing relationships with caregivers who interface with animals at a zoo, field station, conservation center and in their backyards. Focused exclusively on different species of birds, the videos portray the range or relationships and choices made to help these animals thrive. Ibghy and Lemmens live and work in Durham-Sud, Quebec, Canada. They consistently work as a team and have exhibited internationally, including at venues in Canada, South America and Europe. Hazel Wheeler is the Lead Biologist on the Eastern Loggerhead Shrike Recovery Program in Ontario. She has been working at Wildlife Preservation Canada since 2013.
For more info on the artists http://www.ibghylemmens.com/index.html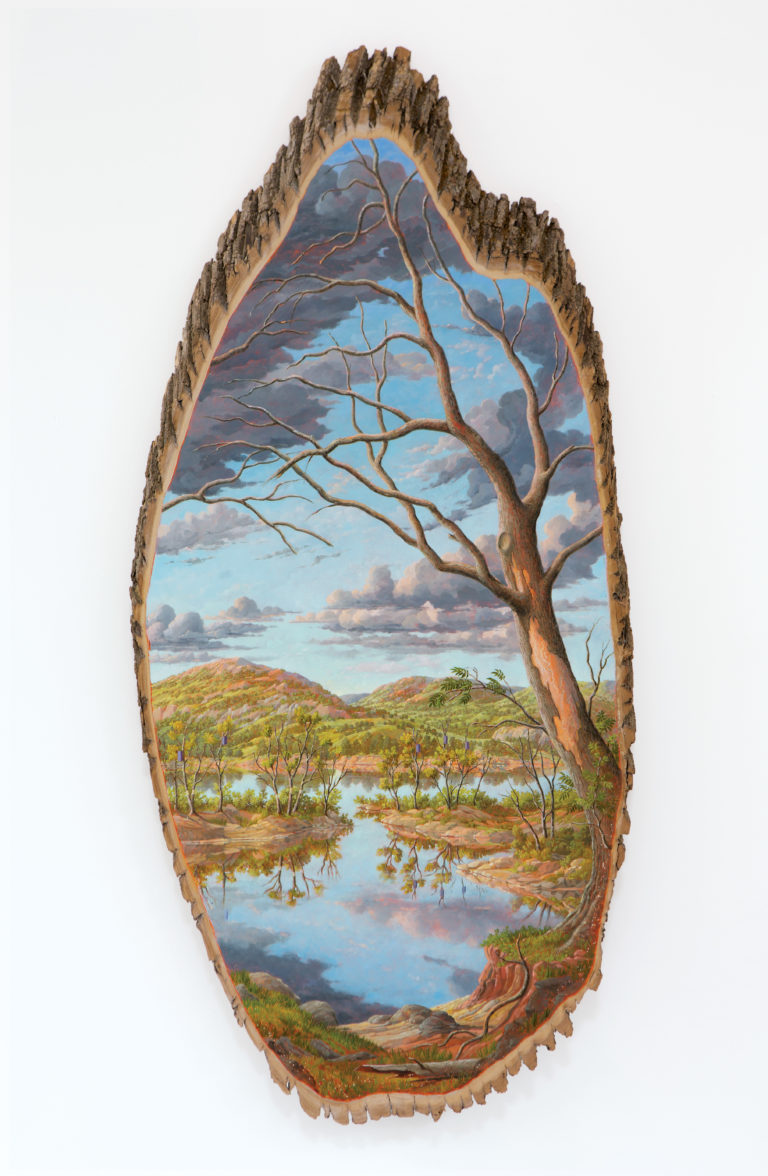 TUE, JULY 28: Alison Moritsugu in conversation with Eileen Jeng Lynch
Moritsugu discusses two of her paintings, We are the ash (Remnant) and We are the ash (Vestige), with Eileen Jeng Lynch, Wave Hill's Curatorial Assistant. Both paintings were made in response to the presence of the invasive emerald ash borer, an insect destroying North America's ash tree forests. They will also explore some of the linguistic and logistical parallels between the invasive ash borer and the current pandemic.
Moritsugu uses representational painting to visualize the impact of the invasive emerald ash borer, an insect native to Asia that has spread across Europe and the Americas through international trade, decimating native forest species. Akin to the way in which Hudson River School painters sounded the alarm about industrial encroachment, Moritsugu focuses on the impact of the global economy on biodiversity, particularly as the non-native species transported with goods and monocultures destroy local ecosystems. Moritsugu was born and raised in Hawai'i and left the islands after high school. She received a BFA from Washington University in St. Louis, Missouri, and an MFA from the School of Visual Arts in New York. She lives and works in Beacon, NY. For the 2006 exhibition Survive/Thrive/Alive, she created a site-specific wall installation for the entrance foyer in the Glyndor Gallery.
For more info on the artists http://alisonmoritsugu.com
TUE, AUGUST 4: Courtney Mattison on Advocacy and Climate Change (LIVE)
Sculptor and ocean advocate Courtney Mattison will join Senior Curator Jennifer McGregor in a conversation about Mattison's practice. They will address the impacts of climate change on the ocean and discuss the power of art to inspire environmental conservation.
Courtney Mattison is based in Los Angeles, CA and earned an interdisciplinary BA in marine ecology and ceramic sculpture from Skidmore College and a MA in environmental studies from Brown University with coursework at the Rhode Island School of Design.
For more info on the artist: https://courtneymattison.com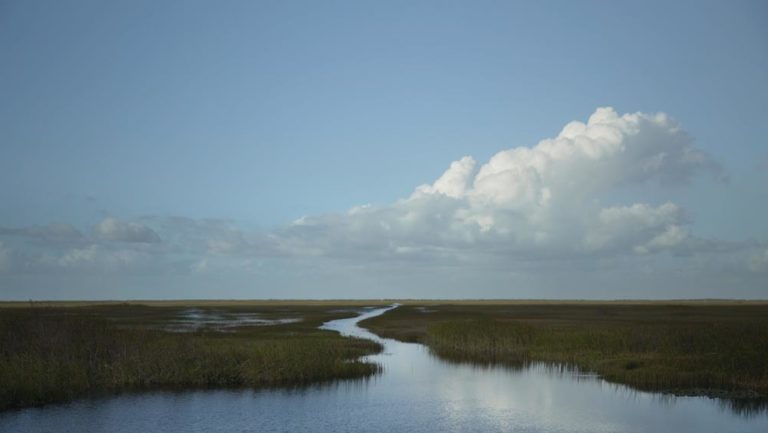 TUE, AUGUST 11: Sasha Wortzel: Discussing the Everglades with Rev. Houston Cypress (LIVE)
Sasha Wortzel and the Reverend Houston Cypress discuss South Florida's vulnerable aquatic ecosystems, including coastal areas and the Everglades. The artists will also talk about the history and future of these unique landscapes and ecosystems. Curator Eileen Jeng Lynch will join the conversation in a live Q and A.
Sasha Wortzel is working on an ongoing series "River of Grass," which recounts the Everglades' violent past and warns of Florida's precarious future. An homage to Marjory Stoneman Douglas's book The Everglades: River of Grass (1947), Wortzel's film explores how Florida's vulnerability to climate change is rooted in the Everglades' ongoing legacies of colonization. This project has received generous support from the Sundance Documentary Fund and Field of Vision.
The artist and filmmaker was born and raised on the coast of southwest Florida and has worked in New York and Miami. Wortzel blends documentary and narrative storytelling, her films, installations, and performances explore how structures of power shape our lives around race, gender, desire, and landscape. Her work has been presented widely in film and museum venues. Wortzel received an MFA in Integrated Media Arts from Hunter College.
For more info on the artist: http://www.sashawortzel.com
Rev. Houston R. Cypress (He/They). Two-Spirit Poet, Artist, and Environmentalist from the Otter Clan of the Miccosukee Tribe. Art, conflict management, multimedia communications, gender diversity and spirituality are priorities that he contributes via local, regional, and international organizations. He invites you to join him in creating portals between worlds.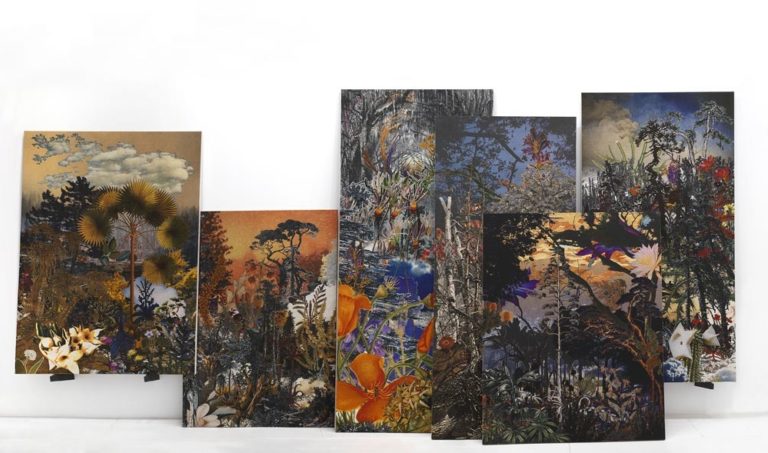 TUE, AUGUST 18: Francesco Simeti screens Unrelenting, in conversation with Jennifer McGregor Animated (LIVE)
Francesco Simeti will present his recent animation Unrelenting, that uses botanical images from his vast archive of images, spanning hundreds of years of botanical history. In the spirit of his Refugium series (above) this new use of animated imagery foregrounds the precariousness of the earth's biodiversity. He will discuss this project with Senior Curator Jennifer McGregor.

Simeti was born in Italy and lives in Brooklyn. Known for his public & private commissions as well as studio work, Simeti references a range of botanical imagery to address the dangers of an unregulated market, specifically its impact on the health of our natural world. He exhibited Acorn Paper, one of his earliest wallpaper projects in Welcome, an exhibition that inaugurated this phase of Wave Hill revitalized visual arts programming in 2000.
For more info on the artist: http://www.francescosimeti.com